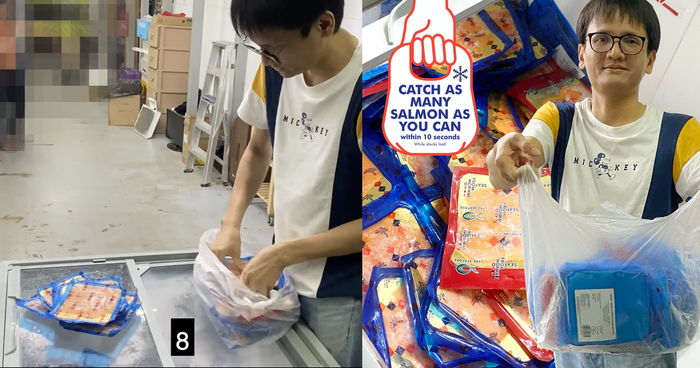 Catch as many salmon as you can within 10 seconds
If you are a big fan of salmon, check this out.
Frozen goods distributor, Happy Ice, is opening up their warehouse to the public to catch as many salmon as you can for just $10.
The only catch is that you need to fill up a 28 x 28cm plastic bag within 10 seconds.
You will find a mix of smoked salmon or salmon sashimi that usually costs $4.90 per pack.
Frozen Norwegian Smoked Salmon* (100g/pack) UP $4.90 per piece
Frozen Norwegian Salmon Sashimi* (100g/pack) UP $4.90 per piece
Each plastic bag can fill up to 30 packets of salmon or even more. The current record is 30 packs!
Up for the challenge? There are 500 tickets up for grab. Simply fill up the form here.
Duration: 26 July 2022 till 09 Aug 2022 (2 weeks), 10:00 am to 07:00 pm
Location: Block 2021, #01-198, Bukit Batok Street 23, Singapore 659526.