Good day, folks! The air quality hasn't been the best in recent days. We hope most of you guys aren't suffering much from the slightly hazy conditions with a burning smell.
If you happen to stay in the North and experienced the situation last weekend, the National Environment Agency (NEA) said it's due to heightened ozone levels.
Before heading out to get your weekly groceries this week, you may want to do a quick check on the 1-hr PM2.5 concentration readings via haze.gov.sg, nea.gov.sg, or the myENV app.
Moving on, we're looking at up to 42% discount on various items, including 1-for-1 deals this week. Let's roll!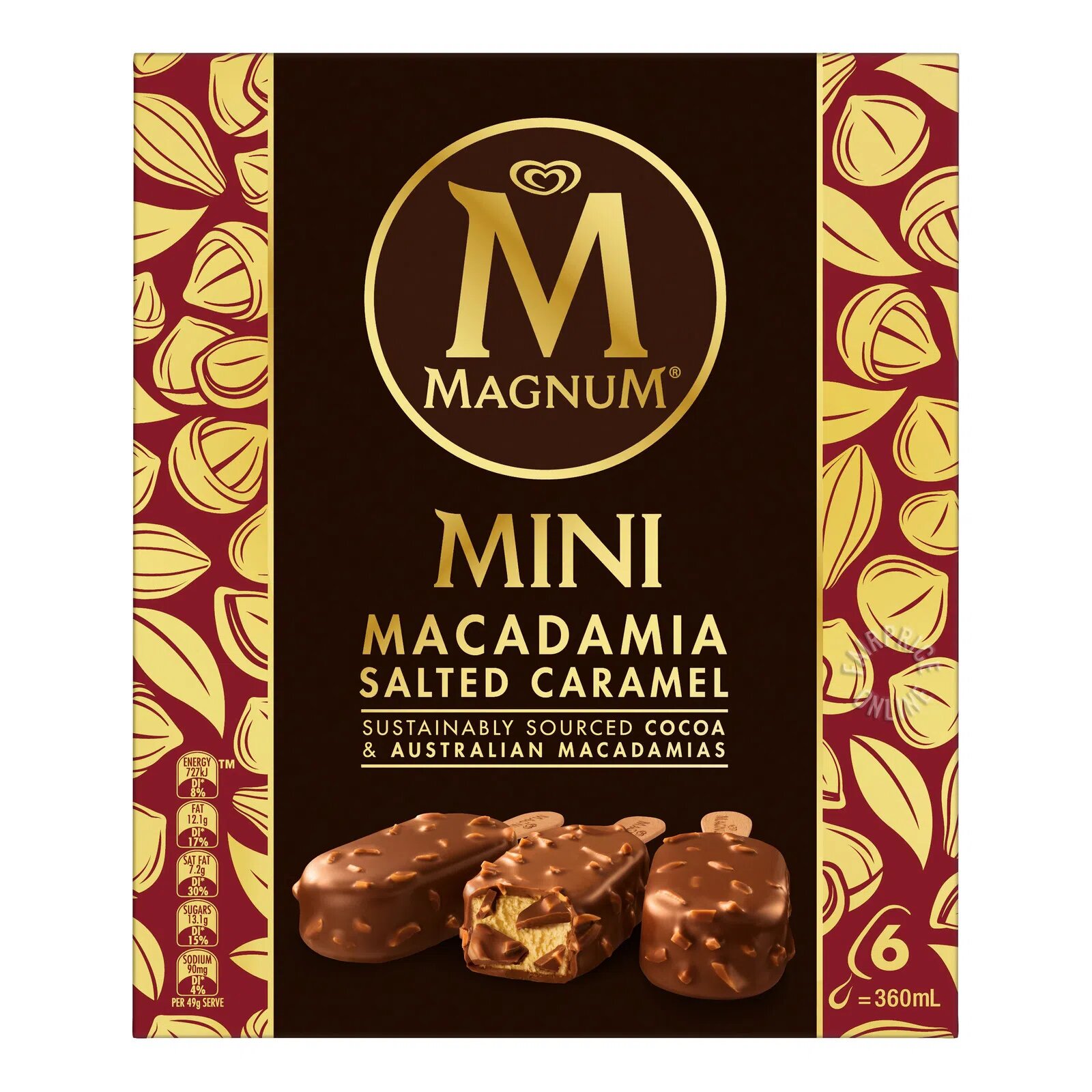 Price: 2 for S$15.90
Usual Price: S$10.90
Savings: S$5.90
Save 27% when you buy two Magnum mini multipack ice cream this week at FairPrice. We've done the math, so you don't have to. Suppose you get 2 boxes of 6 ice cream sticks each, that means you pay only S$15.90 for 12 sticks! Averaging out, a bar is yours to take home at only S$1.33.
What are you waiting for? Take your pick from some of these flavours:
Ruby

Classic

Intense Dark

Caramel & Chocolate

Classic, Almond & White

White Chocolate & Cookies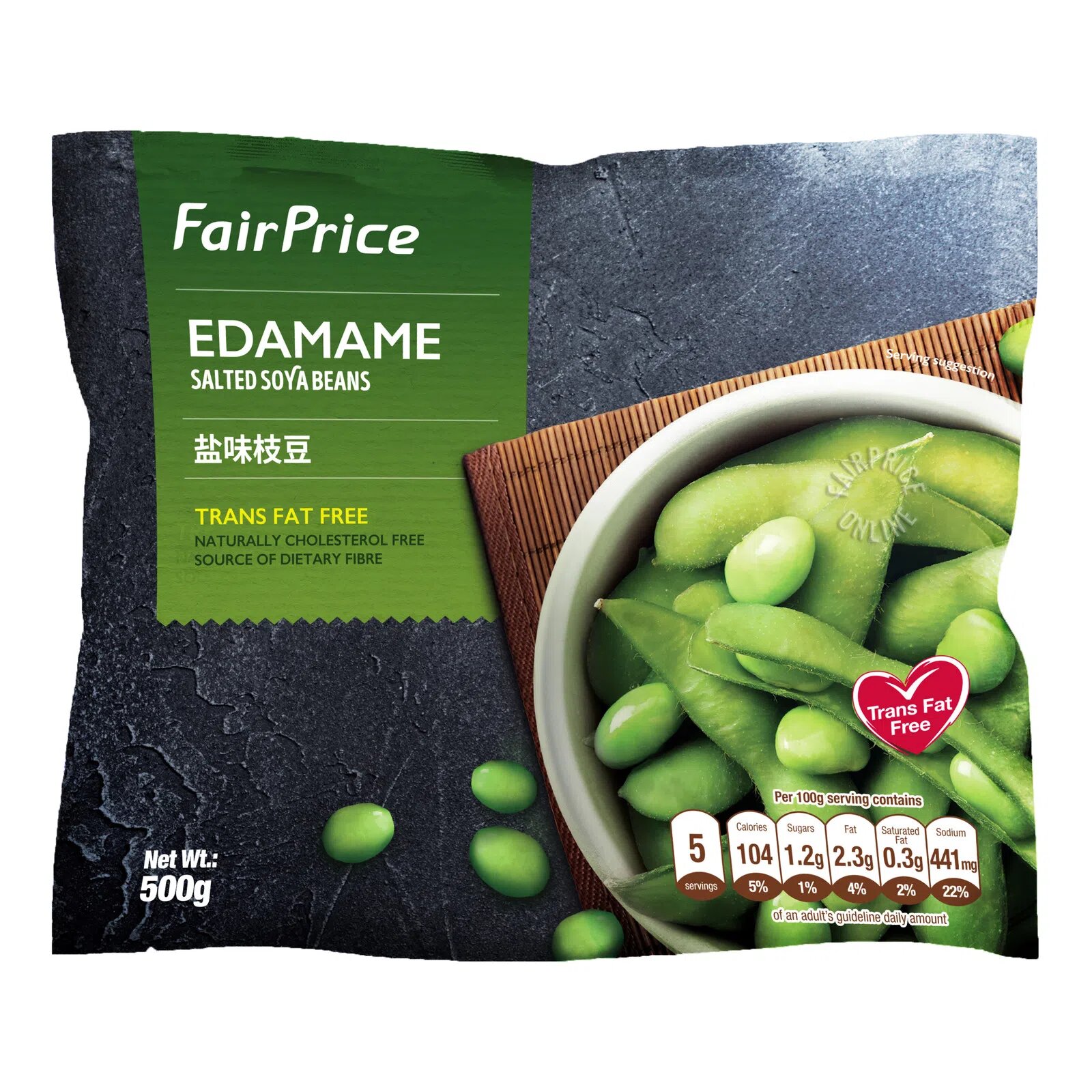 Price: 3 for S$6.20
Usual Price: S$3.10
Savings: S$3.10
Here's a buy 2 get 1 free deal for you! The health benefits of edamame are plenty. They include helping you reduce bad cholesterol, soothe symptoms of menopause, and may even lower the risk of breast cancer. We also love how easy it is to prepare this healthy bowl of snack. Simply pour boiling water over the frozen edamame and ensure they are all covered with water. Let it sit for about four minutes before digging in.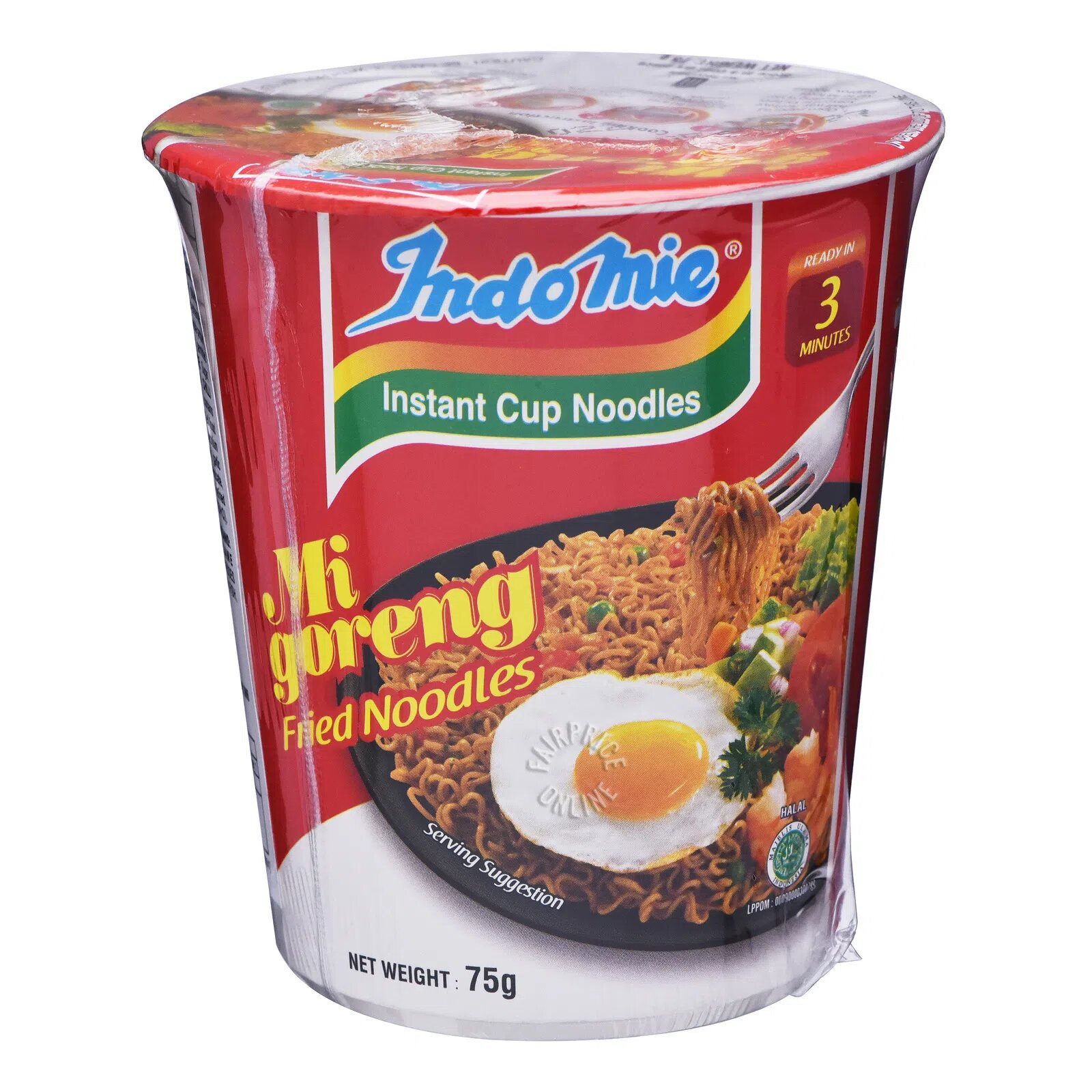 Price: 2 for S$1.60
Usual Price: S$1
Savings: S$0.40
Speaking of convenience, there's nothing more satisfying than a cup of instant mi goreng when hunger knocks on your tummy at night. Indomie's mi goreng is on a 20% discount this week so remember to grab your cups before it's out of stock. If you don't fancy the classic fried noodles, why not go for the barbeque chicken flavour?
Buy one get one free promotional items!
Price: 2 for S$9.90
Usual Price: S$9.90
Savings: S$9.90
We bet you've not seen this item at FairPrice because it's apparently a new addition to the family. Welcome Nestle Kit Kat 2-Finger Chocolate Bars with open arms. It comes in three designs, so if you plan to collect all three lovely animal designs for your home, then you might have to buy four. Which we think is perfectly okay because it's going for 1-for-1 at only S$9.90!
Price: 2 for S$2.95
Usual Price: S$2.95
Savings: S$2.95
For those who enjoy cooking, this deal is for you. If you want to whip up a satisfying meal for you and your family, use the best ingredients and condiments. At the usual price of S$2.95 for each premium bottle of soy sauce, you get to bag home 2 for the price of 1 from now till 10 March. This means each bottle is only about S$1.48. Best of all, it promises no added preservatives.
Must-buy items from now till 10 March 2021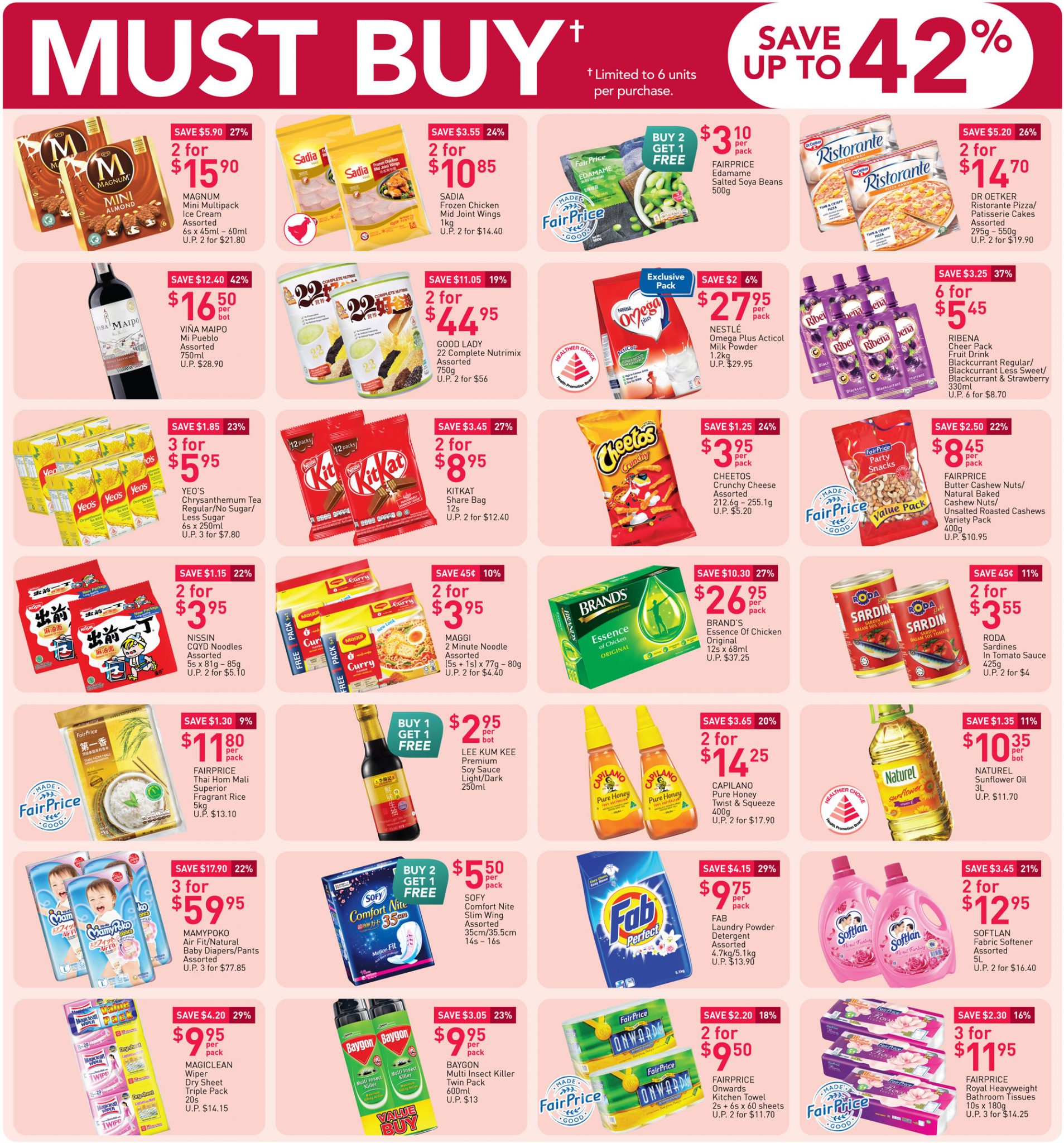 Fresh picks at FairPrice till 10 March 2021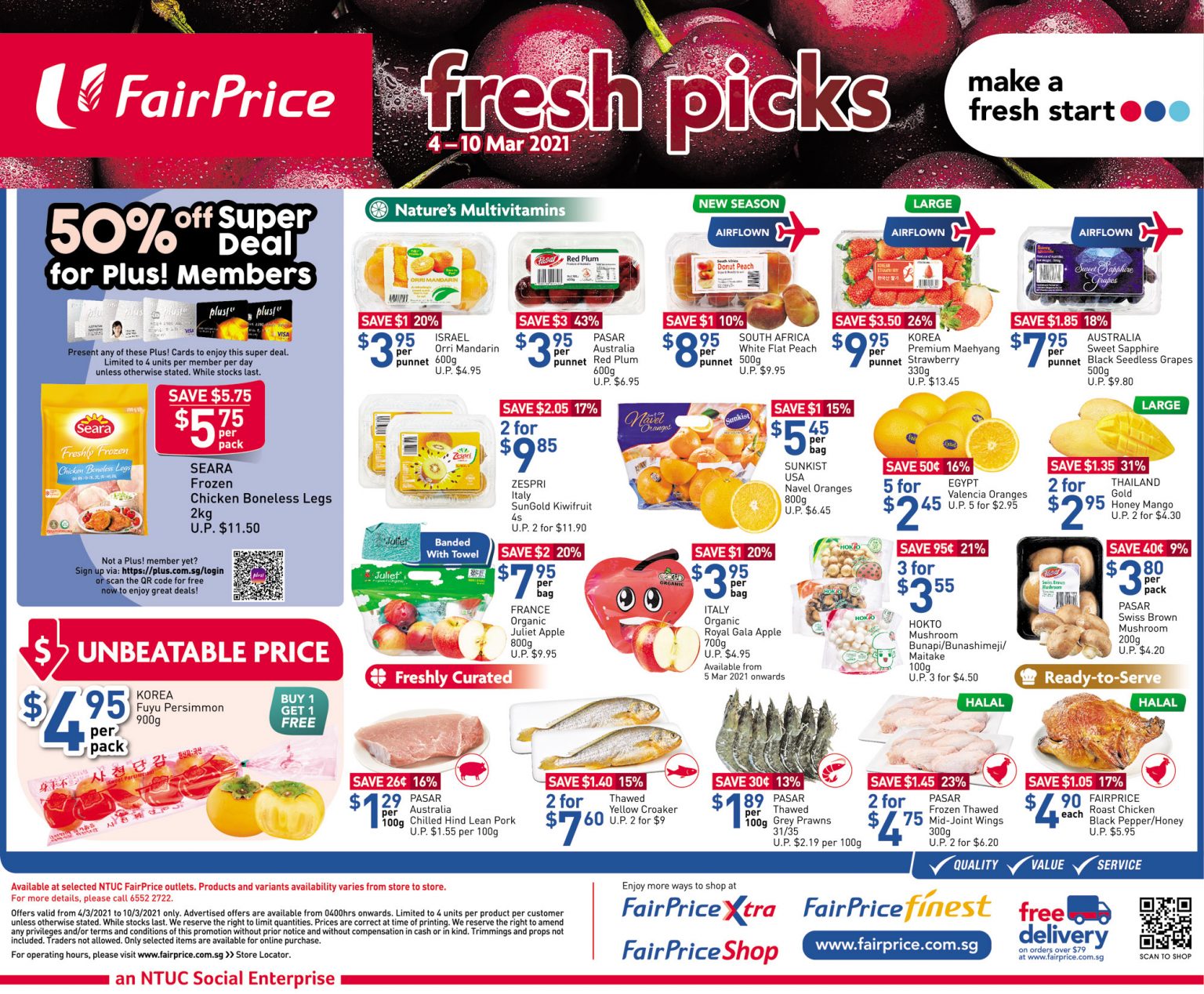 FairPrice's weekly saver deals till 10 March 2021