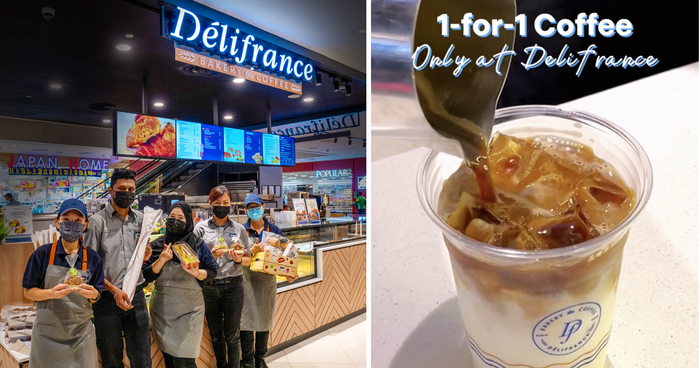 1-FOR-1 Coffee at Delifrance
To celebrate International Coffee Day, Delifrance Singapore will be offering 1-FOR-1 on all Long Black, Latte, Cappuccino, Vanilla Latte and Caramel Macchiato (all Hot/Iced) from the 29th of September till the 1st of October.
To redeem the offer, simply follow Delifrance Singapore on their TikTok's page.
This promotion is valid at all Delifrance outlets in Singapore.
Who wants free coffee? 📢 From the 29th of September till the 1st of October, enjoy 1-for-1 Long Black, Latte, Cappuccino, Vanilla Latte and Caramel Macchiato (all Hot/Iced) when you give us a follow on our TikTok! Available at all Delifrance outlets 😎 #sgtiktok #tiktoksg🇸🇬 #tiktoksg #sgfyp #delifrancesingapore #sgfoodies #sgfyp #sgfoodies🇸🇬 #sgfooddeals #sgfoodlovers #sgdrinks #sgfoodhunt #whatieatinaweek #sgcafefood #sgfoodiefyp #sgfoodlovers #sgfoodtiktok #foodtoksg