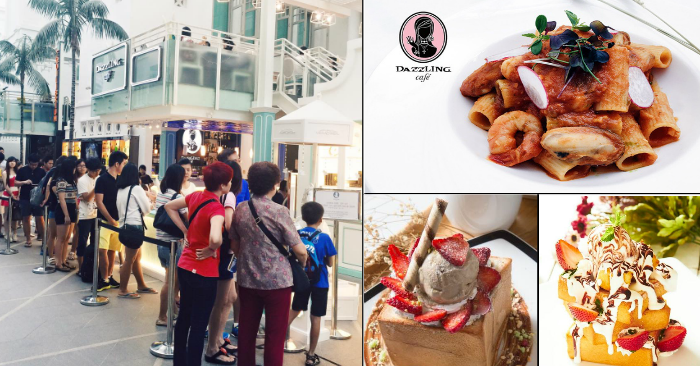 Always wanted to dine at Dazzling Cafe but don't want to pay the full price?
Well, now you can.
Dazzling Cafe has released sets of vouchers on Groupon to let you dine at their outlet in Capitol Piazza at almost half the usual price.
2 mains + 2 drinks for $45.90 instead of $82.39
4 mains + 4 drinks for $84.90 instead of $164.78
Click here for mains and drinks menu.
Customers also receive 50% off appetisers (2-set option only) / 50% off toasts (4-set option only) – Exclusive for Groupon customer only
The introduction of Dazzling Café into the Asian market has brought the attention to many local and foreign crowds and has been named one of the most famous cafes in Taiwan. It is commonly frequented by celebrities and socialites and has been crowned as "A Celebrity Hotspot."

Not only famous for its media personalities, but it is also renowned for its chic and classy interior decor.
You can purchase the vouchers on Groupon here: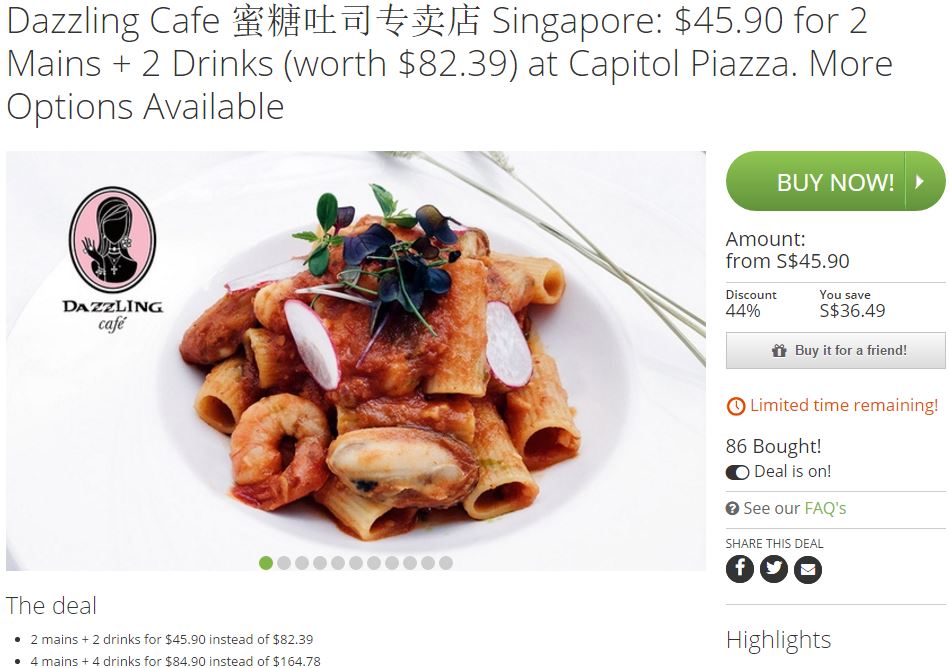 The voucher is inclusive of GST and service charge, so you don't have to fork out additional dollars if you are choosing from the menu. If you are purchasing the "4 mains + 4 drinks" voucher, you are also entitled to purchase their signature Honey Toast at 50% off.
Share this deal with your friends and see who's up for treat at Dazzling Cafe.