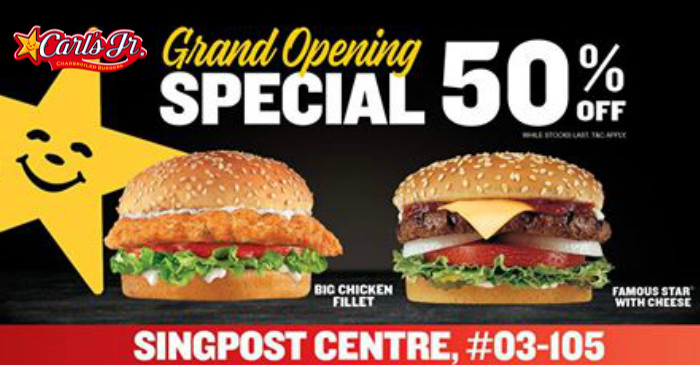 Carl's Jr.® has long been known as the place to go for juicy, premium quality charbroiled burgers in the western United States. Today, there are 1,101 Carl's Jr. restaurants operating in 12 US states and 5 foreign countries.
Join us for the grand opening of Carl's Jr. in SingPost Centre tomorrow!
Enjoy 50% off promotion for the entire day on 3 Oct 17
Share this news with your friends and loved ones!
Carl's Jr. (SingPost Centre)
SingPost Centre #03-105