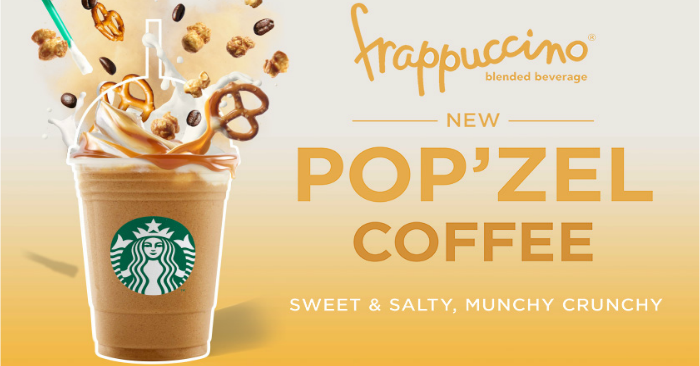 Say hello to dreamy flavors you'll love.
Our classic Coffee Frappuccino gets an irresistibly tasty twist.
Meet the Pop'zel Coffee Frappuccino where popcorn and pretzel syrup get together with coffee, milk and ice for a rumble and tumble in the blender.
It is then topped with fluffy whipped cream, caramel popcorn and salted pretzel. Get ready for a party in your mouth.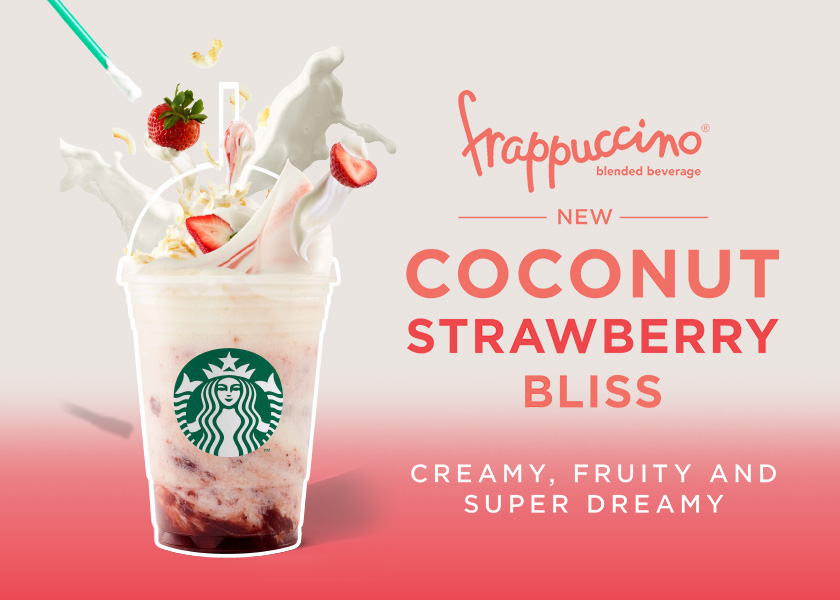 Stay cool in the mid-day heat with the refreshing Coconut Strawberry Bliss Frappuccino.
We blend Cream Frappuccino with toasted coconut flakes, coconut powder and a tangy strawberry puree. It is then finished with whipped cream and a sprinkle of crunchy coconut flakes for pure bliss with every sip.
Share this news with your friends and loved ones!