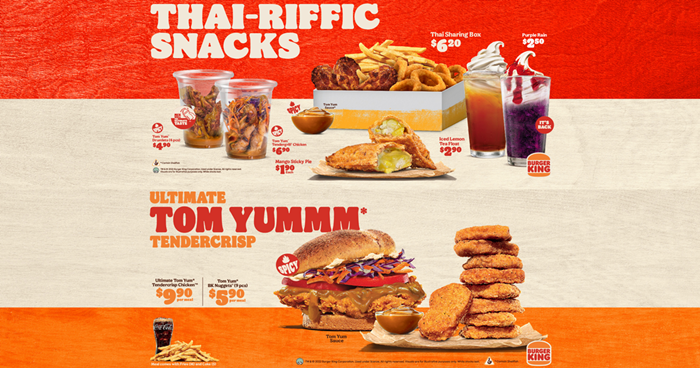 Get your Thai food craving at Burger King
Missed travelling to Thailand? Fret not. Burger King will be bringing the tastte of Thailand to you!
From 8 Mar, visit any of the BK restaurants to feast into Thai favourites such as Tom Yum Tendercrisp Chicken, Tom Yum BK Nuggets, Tom Yum Drumlets as well as Tom Yum sauce that you can dip your fries and onion rings in!
Not to forget the popular Thai dessert – the Mango Sticky … Pie!

Share this news with your friends and loved ones!