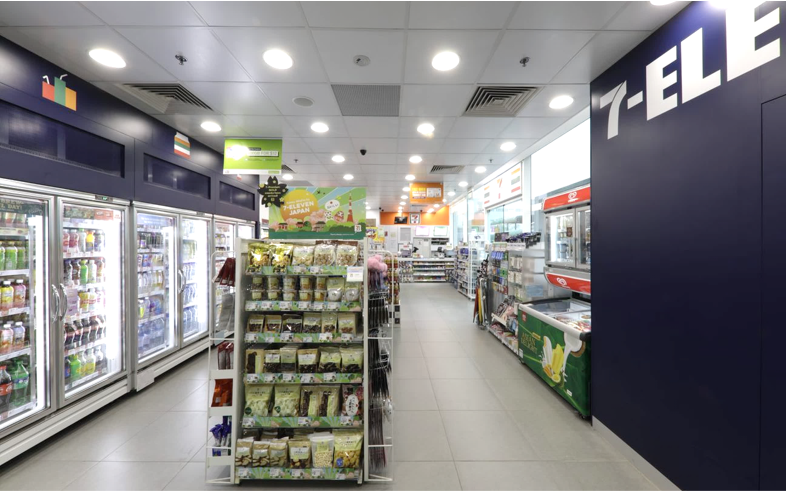 We get it; life is hard.
Upon graduating, you spend the bulk of your time at work, have meals with entertainments in between, sleep, and the routine basically repeats itself. Sounds like your typical 9 to 5 routine you are in now? What about venturing to start your own business through partnering with a reputable international brand? If it's the latter, we might just have a solution for you.
Before embarking on a new business, there are many things to consider, including your initial capital, products, and staffing. What if we tell you that 7-Eleven is presenting us with a superb opportunity to begin a business with minimal funds? By that, we mean lessening your load with a franchise fee waiver of at least $30,000. Thus, all you need is $20,000 to be your own boss of a 7-Eleven franchise store.
Sounds like something you can do? Read on.
Franchisepreneur Management Trainee Programme (FMTP)
Through the Franchisepreneur Management Trainee Programme (FMTP), as long as you have a tertiary education and less than six years of combined working experience, you will qualify to apply through the FMTP.
The FMTP route promises a waiver of the franchise fee, and you just have to fork out $20,000 (usually $40,000 under standard franchise scheme) as your capital to get started. This amount is also refundable at the end of your contract. You will also be taking over a ready store, fully renovated and stocked with past Sales Track Record to further lower your business risk. Very reasonable, right?
On top of that, you don't even have to worry about having minimal experience managing a store. That's because you will be employed by 7-Eleven for up to 6 months while training to become a top-notch franchisee. The contract term will be for 2 years and can be renewed for another 2 years.
Okay, so what if you don't happen to meet the FMTP criteria of educational qualifications and working experience? Not to worry, as you can still apply to be a franchisee under the standard franchise scheme.
A comparison table for your consideration
| Scheme | 7-Eleven Franchisepreneur Management Trainee Programme (FMTP) | 7-Eleven Standard Franchise Scheme | Starting your own business elsewhere |
| --- | --- | --- | --- |
| Eligibility | 21 Years, Tertiary Education with less than 6 years of working experience | Open to all above 25 years of age | N.A. |
| Initial Setup Cost: Renovation, Stocks, Equipment | $0 | $0 | $200,000 |
| Franchise Fee | $0 | From $30,000 | $0 |
| Initial Deposit – Cashflow (Refundable) | $20,000 | $40,000 | $100,000 |
| Franchise Contract | 2 Years | 5 Years | N.A. |