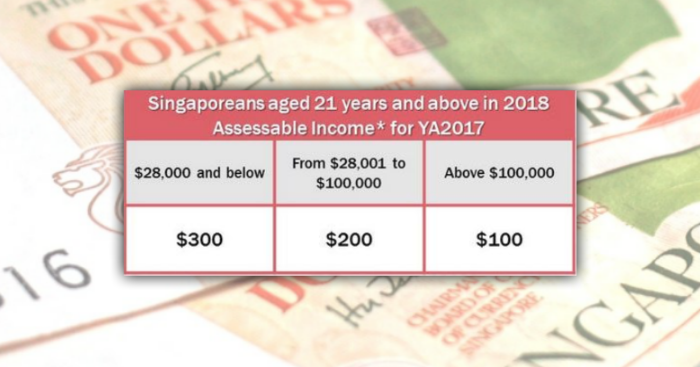 The SG Bonus was announced in Budget 2018 to share the fruits of Singapore's development with Singaporeans. All eligible Singaporeans will receive hardcopy letter notifications on their SG Bonus benefit from 2 October 2018. Those who have registered their mobile numbers with SingPass will also receive SMS notifications.
The amount of SG Bonus is tiered according to income, with more for those earning less:

SG Bonus will be paid to eligible Singaporeans in end 2018.
Citizens are encouraged to register their NRIC on PayNow by 7 November 2018 to receive their SG Bonus earlier (see payment dates below). They may do so via their bank's mobile banking or Internet banking platforms.
Log in to the SG Bonus e-Service (SingPass login required) to sign up for the SG Bonus, update your payment mode, or make a donation:
Example: