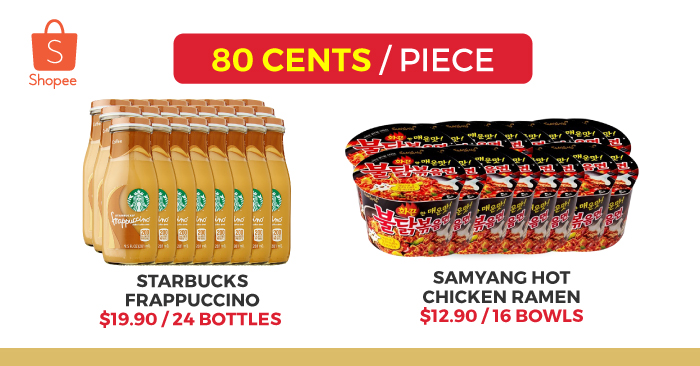 The first few days of visiting might be over but let's keep the festivities going!
Are you feeling a little rich after collecting your Angbaos during CNY? It's time to pamper yourself.
Shopee will run a 'Spend Your Angbaos Flash Sale' on 3 February 2017, 00:00 hrs.
For only 24 hours, there will be a wide variety of products being sold at unbelievable prices! These products will be on a while stocks last basis – so make sure you camp in-app to snatch up the best deals. Fastest fingers first!
1. Starbucks Frappuccino Carton Deal (24 Bottles)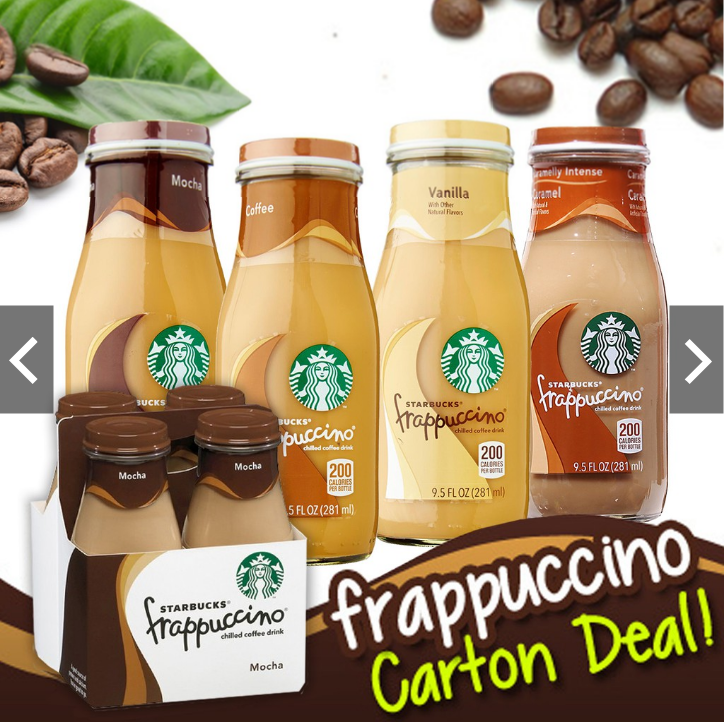 $76.80 $19.90
Starbucks Frappuccino® coffee drink offers the bold, delicious taste of coffee and real milk, blended together to create pure perfection. Choose from Mocha, Coffee, Vanilla or Caramel.
Get your caffeine fix with this deal of the day. Pay just $19.90 instead of $76.80 for 24 bottles of Starbucks® Bottled Coffee Frappuccino® Coffee Drink. That is equivalent to about 80 cents a bottle — cheaper than a cup of coffee at a coffee shop.
2. Samyang Hot Chicken Ramen (16 bowls)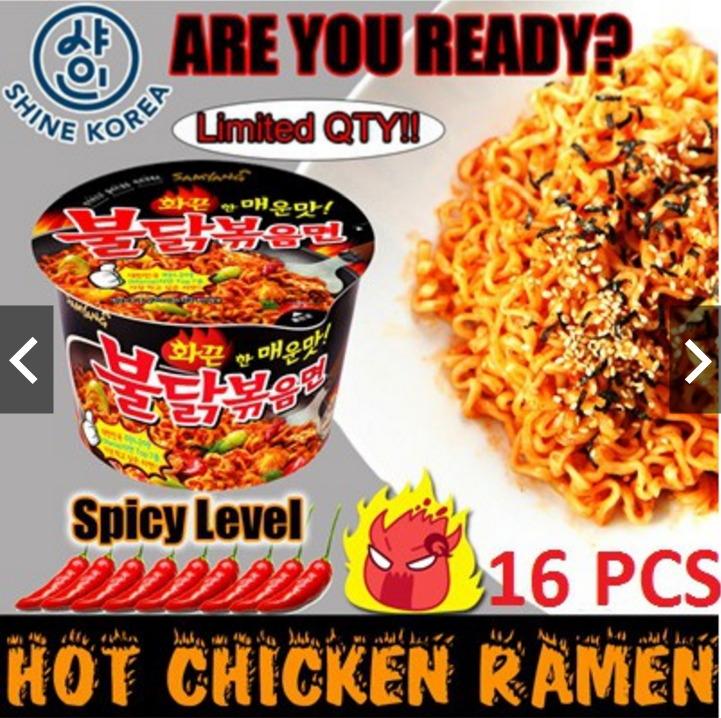 $22.30 $12.90 
If you are a fan of hot spicy food, Samyang Hot Chicken Ramen should be on your must-have list. Rated second on The Ramen Rater's Top 10 Spiciest Instant Noodles 2013 Edition, the spicy level of this comfort food will give you an extra kick to your everyday meal.
For the price of $12.90 for 16 bowls, you will just be paying just 80 cents a bowl during Shopee's exclusive flash sale. Pair that up with a bottle of Starbucks Frappuccino® coffee, and you will be spending less than $2 a meal.
3. Kanebo Evita Beauty Whip Soap Rose Cleanser 150g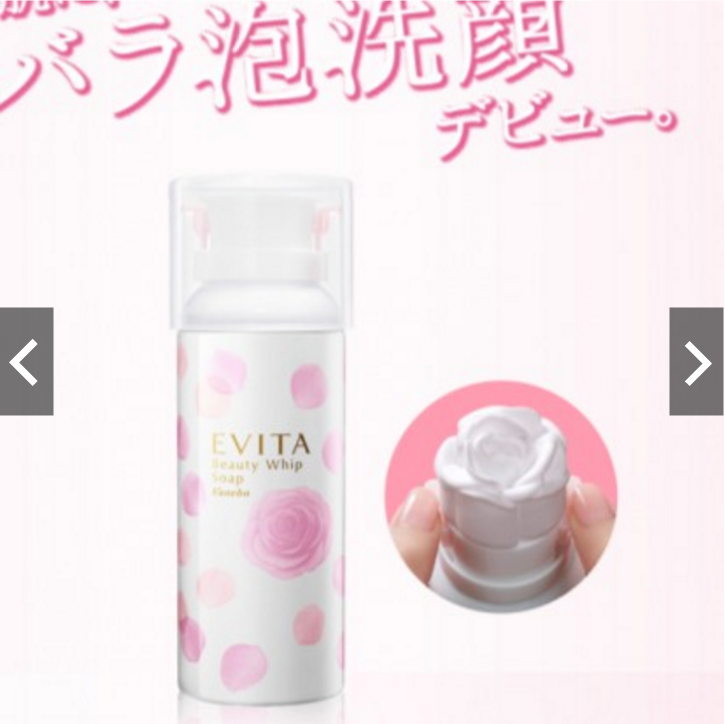 $43.00 $13.80
Japanese cosmetics company Kanebo launched the Evita Beauty Whip Soap Rose Cleanser a few months ago, and since then, this product made the internet go crazy. This facial wash dispenses foam in the shape of a perfect rose — promising clean, clear and soft skin after washing.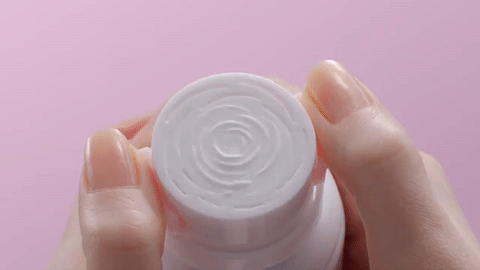 It is currently only available in Japan and costs about ¥1200 (SG$15). You can, however, get it from Shopee at only $13.80 for two! This means that each bottle is going for less than half of retail price!
4. 1.5L Electric Blender and Grinder 
$45.00 $9.90
Takahi's Electric Blender and Grinder comes with both blending and grinding functions. It is perfect for blending fruits, vegetables, juices, baby food, etc. You want to grind nuts and spices? No problem, this will works just fine with its stainless steel blade and a durable BPA-free plastic jar.
During Shopee's flash sale, you can get the Takahi Electric Blender & Grinder for only $9.90. Psst, it is selling for $45 on Qoo10!
5. WD My Passport 1TB Portable Hardisk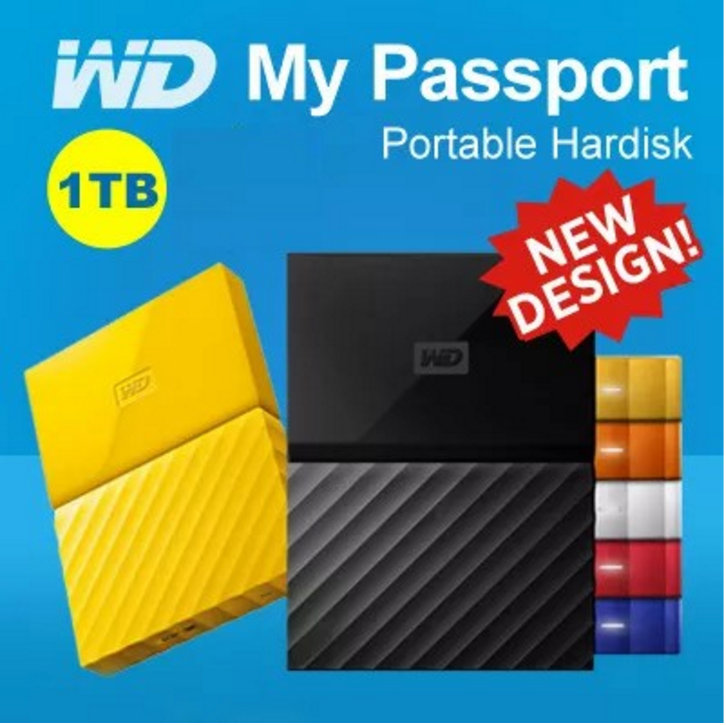 $95.00 $59.00
Western Digital's portable hard disk drive comes with a compact design and a high capacity storage solution. With a 1TB capacity, you can store massive amounts of photos and videos — fits perfectly into the busy life of anyone with an on-the-go digital life.
Bring home one of these for just $59.00 on Shopee. If you ask us, this is a extremely good price for a HDD with 1TB capacity.
6. SK-II Mid-Day Miracle Essence 50ml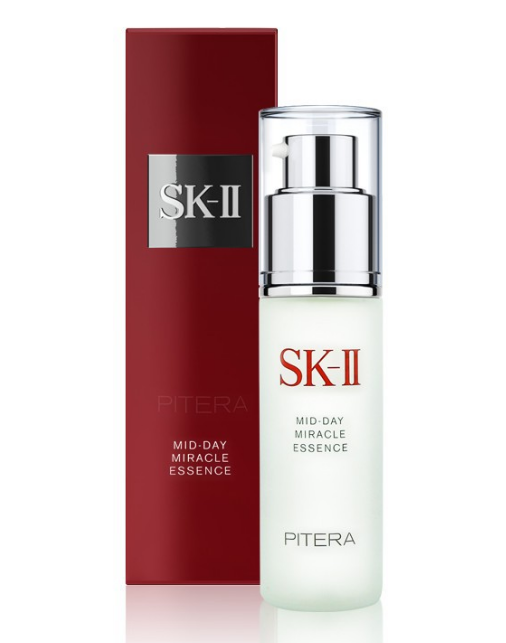 $62.00 $28.00 
SK-II Mid-Day Miracle Essence contains a high level of Pitera™ with unique MoistureLock Complex in fine particles that can penetrate through your makeup and lock in moisture.
It hydrates your skin and helps maintain your skin's morning look. This lightweight miracle essence spray is quickly absorbed into the skin in fine particles, even over makeup.
We know SK-II products are not cheap to begin with, but, Shopee now gives you an opportunity to enjoy it at a super value-for-money price of just $28.00! (U.P $62.00)
---
This Chinese New Year, Shopee is giving out ang baos to new buyers: enter the promo code ANGBAOxMD at checkout to enjoy $7 off your purchase, with a minimum spend of $15. T&Cs apply.
Shopee is available for download for free on the App Store and Google Play.
Terms & Conditions
*Valid until 5/2/2017 23:59 for new buyers. $7 off with min spend of $15. Valid for one-time use and not for Miscellaneous, Tickets & Vouchers Category. Promo code must be entered at the checkout page. Applicable to payments involving Shopee Guarantee (credit card & bank transfers only)