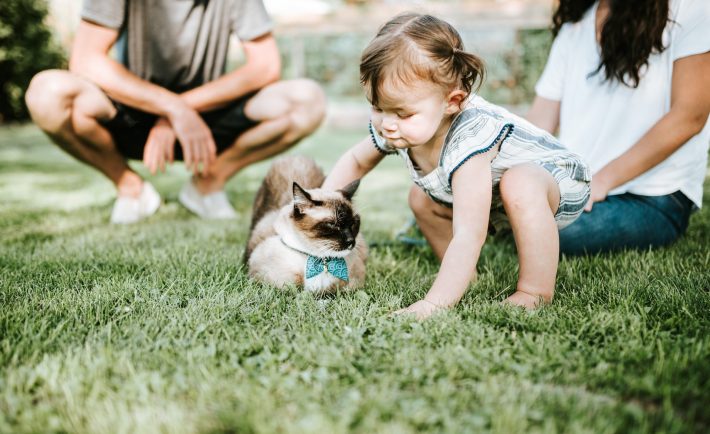 Image Credits: unsplash.com
Itching to get out of the house and explore what the island has to offer? Fortunately for you, you do not need to shell out money to enjoy a variety of shows, workshops, and tours. You will be able to experience the activities on this list at no cost!
#1: VISIT SINGAPORE'S OLDEST FIRE STATION
If you dreamt of becoming a firefighter as a child, this is your chance to encapsulate your childhood dream. Plan your visit to the Civil Defence Heritage Gallery to learn more about Singapore's Civil Defence Force.
Within the halls of the Singapore's oldest fire station are collections of firefighting exhibits and paraphernalia, which tackle notable moments in history including the Bukit Ho Swee fire. Experience simulating a real fire attack by going to their SCDF Emergency Preparedness Centre. What are you waiting for? Book your visit here.
Location: 62 Hill Street, Singapore 179367
#2: INVITE A FRIEND TO A PHOTO WALK
Invite a friend to a photo walk where you will both get insider tips from phone photography experts. These experts will teach you how to improve your mobile photography and editing skills. Apple's "Photo Tour: Capture Marina Bay After Dark" takes you around Singapore's Marina Bay to learn how to take beautiful low-light photos using Night mode and more on iPhone.
Experts will show you how to balance foreground and background, adjust exposure, and set up your best night shot. The Tour streches about 500m. Best of all? All these techniques are free! All you need to do is bring your iPhone or you can loan the latest iPhone models for snapping memories.
There are three sessions this March 2023. Click here to sign-up.
Location: 2 Bayfront Avenue, B2-06, Singapore 018972
#3: DIGEST THE HISTORY OF ST JAMES POWER STATION
The St James Power Station began its restoration works in 2018. At present, the monument has been reborn with a new Heritage Trail and Gallery. History enthusiasts can visit a free trail of Singapore's maritime history and the evolution of the country's first power station of such magnitude.
After relishing history during the trail, you can go inside the Heritage Gallery. Here you will experience impressive 3D artwork, animated augmented reality video series, and an interesting exhibit.
Register with your loved ones here.
Location: 3 Sentosa Gateway, Singapore 098544
#4: TURN YOUR OLD TEE INTO A TOTE BAG
Say goodbye to your old shirt and hello to a reusable tote bag with the support of Project Re:ground. Project Re:ground is a mental wellbeing initiative by Youth Corps Singapore in collaboration with the Health Promotion Board. This event highlights the importance of breathing new life into the items that you would otherwise throw away.
This artistic event happens on 23 March 2023 at 7pm. Do not forget to bring along an old T-shirt and a water bottle! Learn more about this event by visiting volunteer.gov.sg.
Location: 113 Somerset Road, The Red Box, Singapore 238165
#5: GO TO THE SINGAPORE CAT FESTIVAL
Singapore Cat Festival is back for the third time! Celebrate your beloved cats this 25 to 26 March 2023 by joining cat adoption drives, breed showcases, vet chats, retail booths, and face painting.
This Festival is a cat-friendly event, so you can bring your purrfect companion as you browse the booths. Just make sure that your cat is secured in a carrier.
Location: Great World, Level 1 Atrium & Office Lobby, 1 Kim Seng Promenade, Singapore 237994
#6: INDULGE ON THE SNEAKER AND STREET CULTURE
Sneakertopia, an ArtsScience Museum exhibition, features film screenings that explore important films displaying streetwear and sneaker culture. This month, you will be able to watch entertaining films such as Space Jam: A New Legacy (2021), Space Jam (1996), and more.
From iconic blockbusters to indie titles, you can take a closer look at how films play a vital role in fashion and style. There are more film titles to come for April and May screening.
Location: ArtScience Cinema (Level 4), ArtScience Museum, 6 Bayfront Avenue, Singapore 018974
#7: BOOST YOUR RESUME
Thanks to the National Library Board (NLB)'s "Get Professional" series, you will be able to access professional techniques on how to improve your resume or C.V. writing and networking skills.
Industry experts will guide you throughout the process. This online workshop is on 22 March 2023 from 7pm – 9pm. Secure your spot here!
#8: GO FOR A WALKATHON
Let's Walk, Singapore will take you on a free 3km walkathon in Yishun Park. Start your fitness journey with your friends and family! As a bonus, all attendees will receive a Sunnystep voucher.
This free event on 25 March will start with a gentle warm-up stretch routine and give you breaks every 20-30 minutes or so. To end the session, you will go through a short cool down stretch. What are you waiting for? Get your tickets here.
Location: Yishun Park (entrance near SAFRA Yishun Country Club)