Get ready to transform your home into a haven of comfort and style with MegaHome Furnishing's highly anticipated Midnight Furniture Sale! As Toa Payoh's largest furniture outlet, they are excited to invite you to this extraordinary event taking place from 8 – 9 July 2023. Brace yourself for an unforgettable shopping experience with their 'Lowest Price Guaranteed' offer on a wide range of exquisite sofas, dining sets, coffee tables, and more.
The sale will take place at their Toa Payoh's outlet at the following dates and time:
8 July: 11.30am – 12 Midnight
9 July: 11.30am – 9pm
Sofas
Luxurious Sofas to Elevate Your Living Space: Indulge in the epitome of comfort with their incredible selection of sofas. Their star attraction is the 2.6m sofa, which can be customized with several fabrics of your choice. With its generous dimensions and plush cushioning, this sofa ensures endless hours of relaxation. Priced at an incredible $899, this sofa is an absolute steal! If you're looking for a more compact option, they also offer a structurally sound 2-seater sofa at an irresistible price.
Dining Sets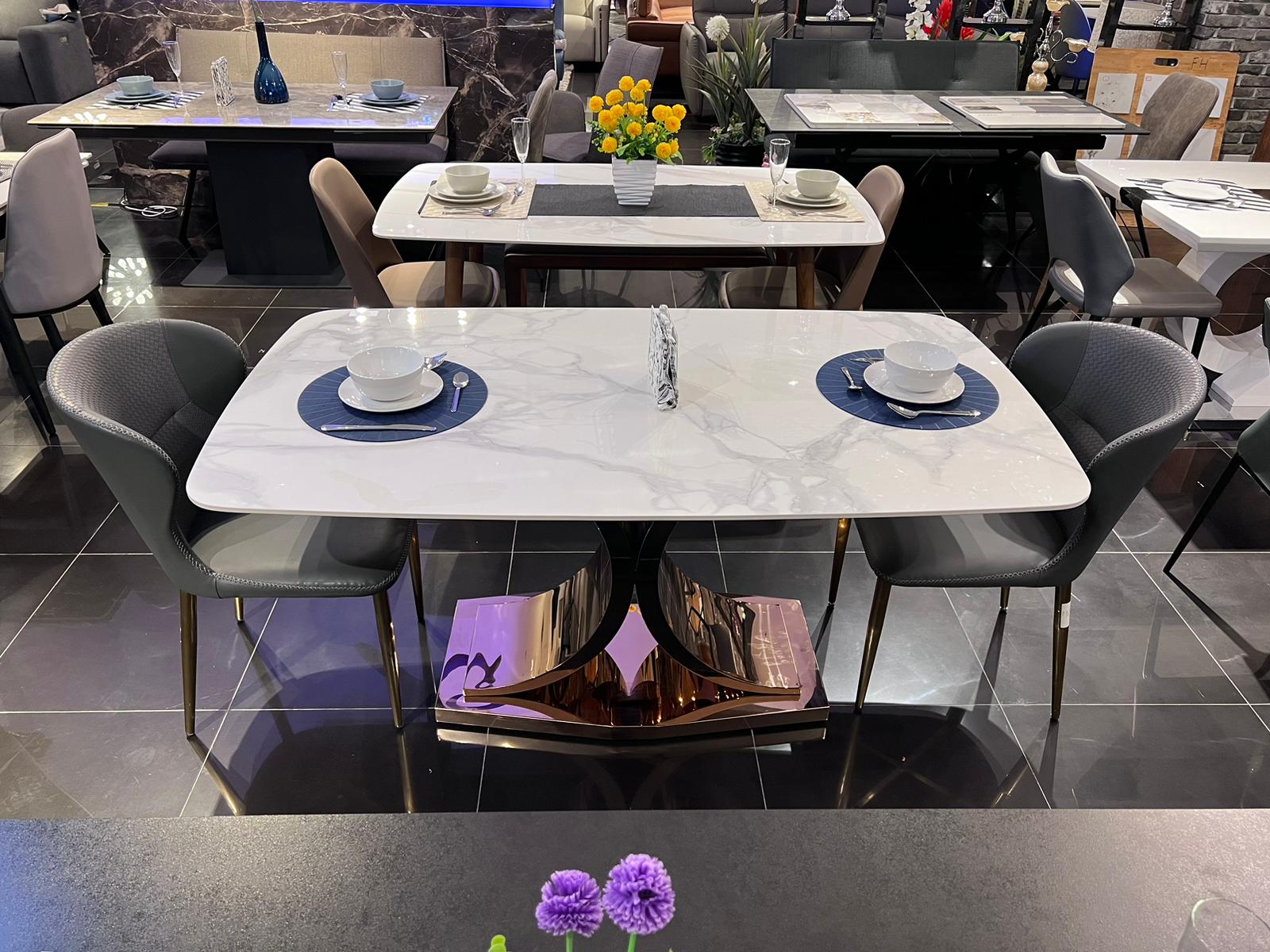 Upgrade your dining area with their exquisite dining sets, designed to create memorable experiences around the table. Their Sintered Dining Table steals the spotlight, boasting a stain-resistant, heat-resistant, and scratch-resistant surface. With its exceptional durability and stunning design, this dining table is a true investment in style and functionality. Starting from just $499, their dining sets offer unbeatable value for money.
Coffee Tables
Enhance the centerpiece of your living room with their collection of coffee tables that exude luxury and modern style. Whether you prefer a minimalist design or a statement piece, MegaHome Furnishing has you covered. Their coffee tables are crafted with attention to detail and are available at prices starting from a remarkable $199. Elevate your living space with the perfect coffee table that complements your personal style.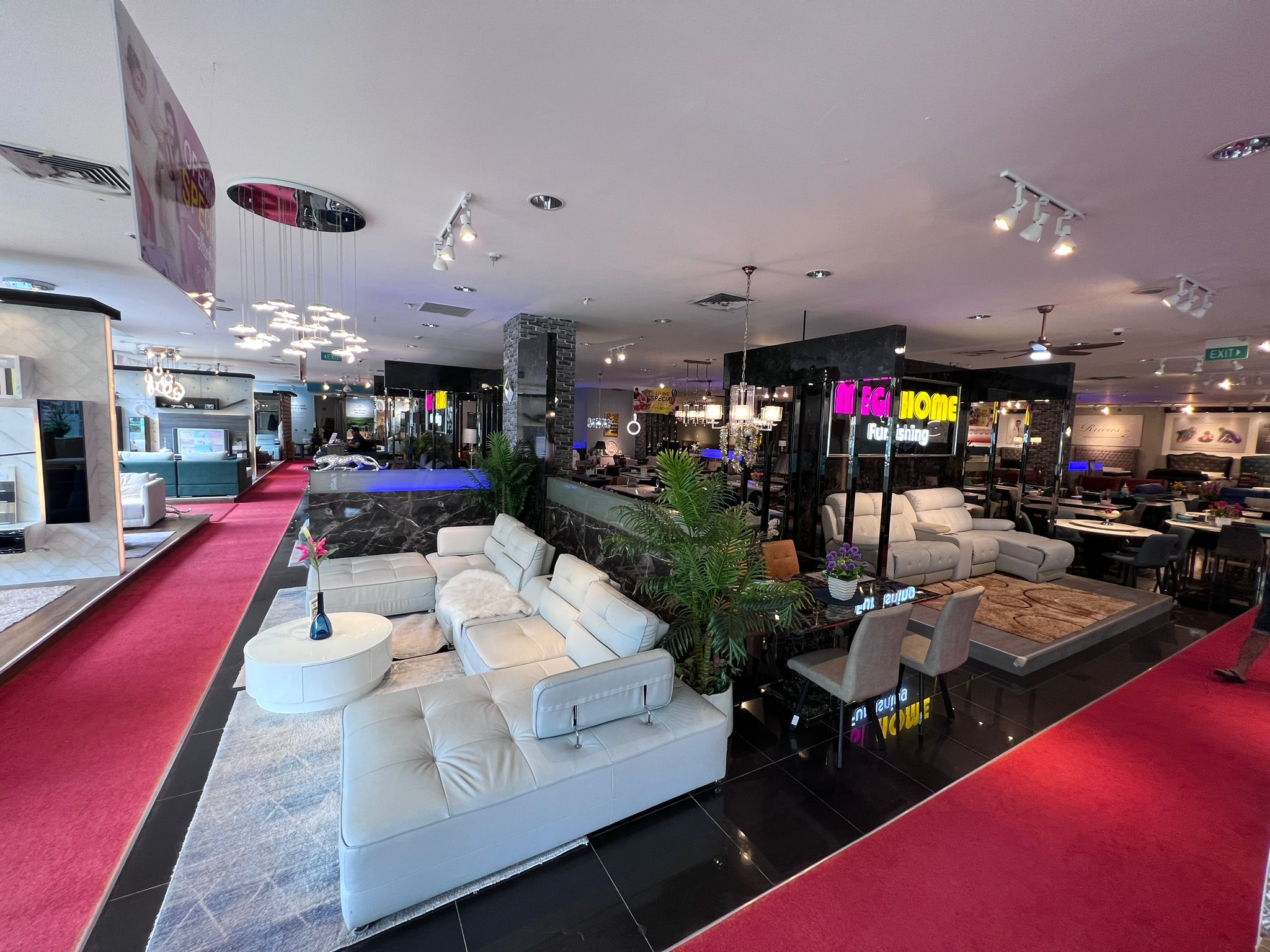 At MegaHome Furnishing, they pride ourselves on providing furniture of the highest quality without breaking the bank. Their Midnight Furniture Sale brings you exclusive access to the finest furniture pieces at prices that can't be beat. They understand the importance of creating a comfortable and stylish home, and that's why they are committed to offering the lowest prices guaranteed.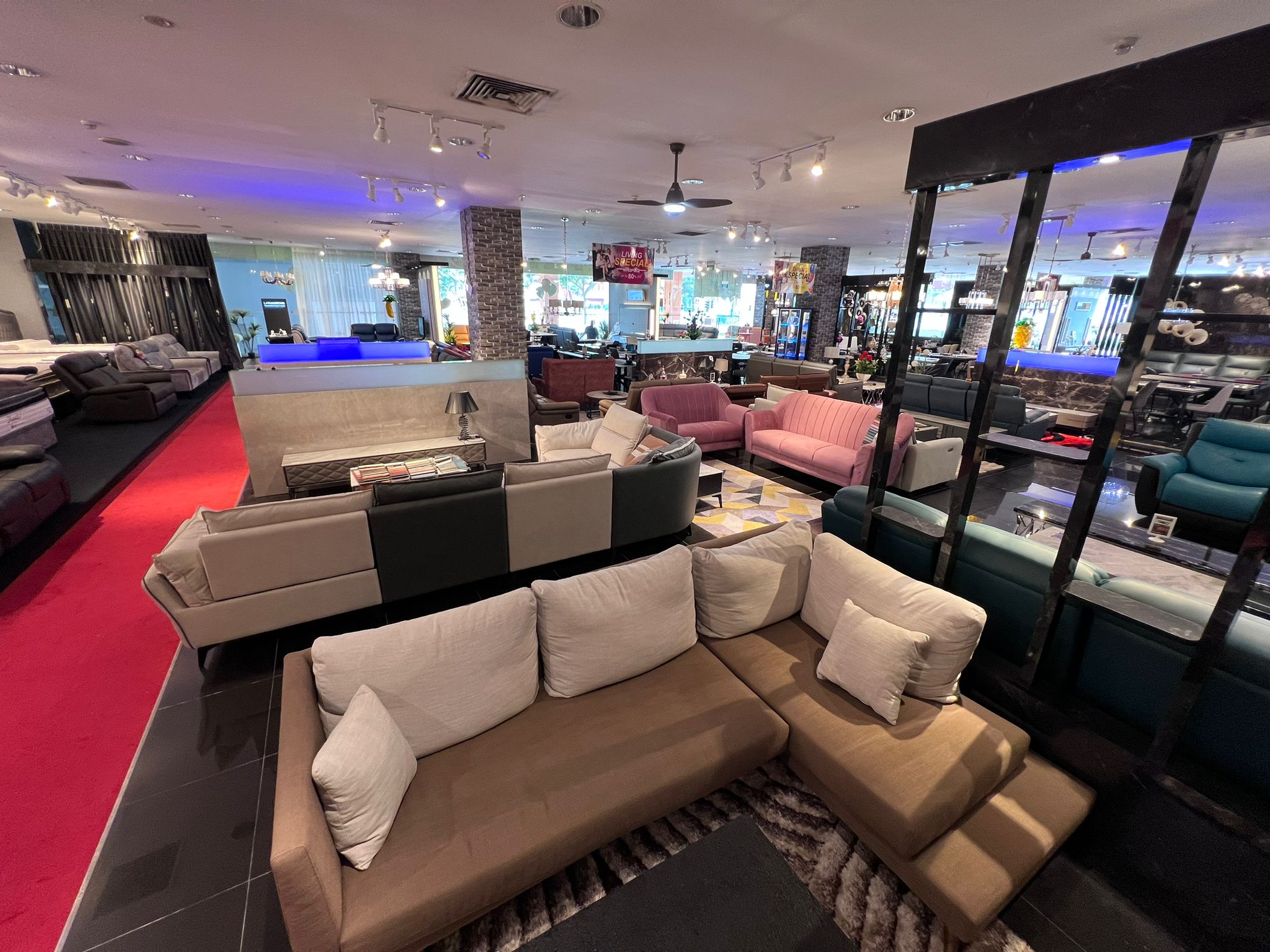 Immerse yourself in the epitome of comfort with a luxurious three-seater sofa, available in both leather and fabric options, starting from an astonishing $399.
Snag a cozy two-seater sofa, crafted with the finest materials, for a jaw-dropping price of $299.
Enhance your living space with a stylish and practical coffee table, starting at an unbelievable $99.
Transform your entertainment area with a sleek and functional TV cabinet, available from $199.
Gather your loved ones around a stunning dining set, complete with four chairs, starting at just $399.
Customization takes center stage with wardrobes designed to meet your unique storage needs, priced at only $99 per foot.
Upgrade your sleeping experience with a queen-size designer storage bedframe, available from $399.
Drift off into dreamland on a sumptuous queen-size pocketed mattress, starting at a mind-blowing $199.
Indulge in the opulence of a six-foot king-size designer bedframe, starting at $499.
Experience the epitome of comfort and support on a six-foot king-size pocketed spring mattress, available from $399.
Elevate your home décor with a designer feature wall and console, starting at $499.
Keep your footwear organized and easily accessible with a shoe rack, starting at just $99.
Complete your bedroom ensemble with a stylish bedside table, starting from $99.
Add a touch of elegance to your daily routine with a beautiful dressing table, available from $199.
Relax and unwind on a plush three-seater recliner sofa, starting at $699.
Enjoy the luxury of a two-seater recliner sofa, priced from $499.
Embrace the versatility of an L-shaped sofa, designed to elevate your living space, starting at $699.
Remember, these deals are available during the Midnight Sale at MegaHome Furnishing. Don't miss this golden opportunity to transform your living space and create the home of your dreams without breaking the bank.
Win a Queen Size Mattress with Bed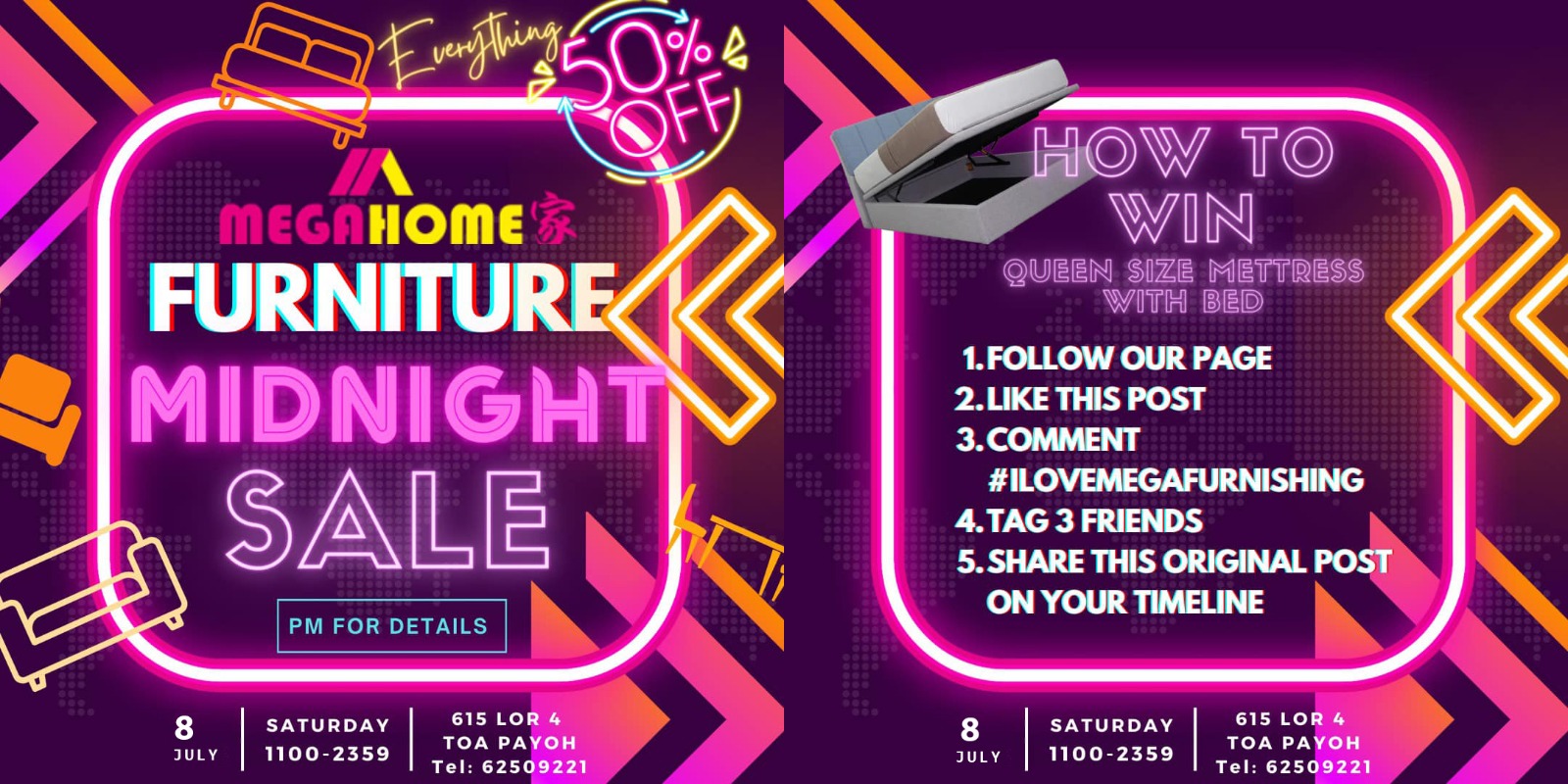 To participate in this giveaway, follow these simple steps:
Follow MegaHome Furnishing's Facebook page at https://www.facebook.com/megahomefurnishing to stay updated on the latest offerings and promotions.
Show your love by liking the designated post, expressing your excitement and anticipation for the sale.
Comment on the post with #ILOVEMegaFurnishing, sharing your enthusiasm and spreading the word to fellow furniture enthusiasts.
Tag three friends who would be equally thrilled to participate in this exclusive sale.
Help create a buzz by sharing the original post on your own timeline, inviting your friends and family to join in on the extraordinary savings.
For any inquiries or to reserve your items in advance, reach out via WhatsApp at 97229399.
Mark your calendars and make your way to MegaHome Furnishing's Midnight Furniture Sale in Toa Payoh. Take advantage of this exclusive opportunity to discover the perfect furniture pieces for your home while enjoying unbeatable prices.
---
Mega Home Furnishing
615 Lor 4 Toa Payoh, Level 1 Storhub Building, Singapore 319516
1 July 2023 (Saturday 1130am – 12am)
Operating Hours:
8 July: 11.30am – 12 Midnight
9 July: 11.30am – 9pm
Tel: 6250 9221
🔗 www.megahomefurnishing.com.sg