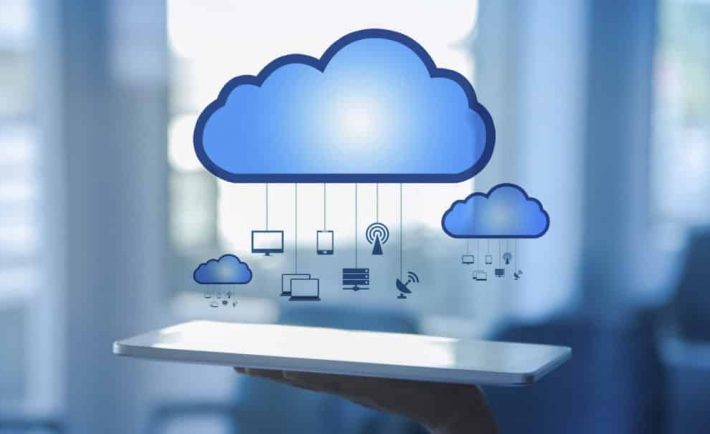 First things first. Businesses need to know that when it comes to cloud service providers, every company is different. This is in terms of the pricing, offers, services, and processes.
At a time when IT has become one of the most important components of running a business, working with a cloud services provider has become necessary.
While there are bigger names like Azure, Google, and AWS that have dominated proceedings, smaller and stellar companies that are taking tech to the next level have also found a lot of takers.
In this resource article, we are going to look at five factors that can help your business choose the best cloud services provider. However, before we begin, let us first look at what is a cloud services provider.
Cloud Services: Meaning and Definition
In simple words, a cloud is a digital/virtual ecosystem that stores a businesses' data and application in a secure fashion.
According to SPTel, a cloud is a cost-effective way to ensure that several of your important digital assets do not require a lot of time, energy, and money to be stored and be readily available to the team members of the organization.
A cloud is built up of several data servers that are located in different parts of the world. These servers hold everything from word documents to financial statements to passwords as well as complex R&D.
To understand a cloud better, you can think of it as a very big storage space for a company. Using a cloud means companies do not have to spend a lot of money on creating their physical servers. Up until a few years back, this was not possible for thousands of companies.
If you do this, you have to set up your own teams, invest in resources, and be on your toes all the time. This allows the business to concentrate on developing its products or services.
List of 5 Factors to help your Business choose the Best Cloud Services Providers
The Security of the Cloud-
With data and cyberattacks becoming watchwords for businesses, the security of the cloud is something that your business needs to look at. Different cloud service providers have varying levels of security which include complex firewalls, two or three-factor authentications, 100% uptime of the servers, and so on. Looking at security is the first factor you should consider.
The Speed of the Cloud-
The interconnected nature of the data servers is important to ensure that your business does not suffer from low speeds. Whether it is accessing data at lightning speeds from the cloud or uploading Gigabytes to the cloud, speed is an important factor that you need to consider. This helps in boosting efficiency and performance internally within the organization.
The Nature of Customer Service and Support-
Bigger companies have been able to make their mark simply because they promise exceptional levels of customer support. What happens when you have an issue and need immediate troubleshooting? You need a cloud services provider that offers 24×7 customer service. Look at the online reviews and go to forums to decipher the real nature of customer service.
The Pricing Policy of the Cloud Services Provider-
There is a reason why smart businesses choose paid cloud service providers over public ones. However, if you are a small business, you would not want to break the bank when looking at cloud options. Looking at the pricing policy can help you draw a correlation with the kind of services you can expect. Many offer 'pay as you go' kind of a policy.
The Usability and Manageability Factor-
At the end of the day, you want a cloud services provider that is easy to understand. This means that your employees need to be familiar with how the cloud works. If it is too technical or complicated, normal non-IT individuals can develop an aversion and compromise on the efficiency and productivity within an organization.
The Final Word
Working with a cloud services provider can help turnaround the fortunes of your business. It can help improve productivity, streamline performance and create a tech-driven future for your business. If you have any questions in mind with regards to cloud performance or how to pick the best one, let us know in the comments section below.