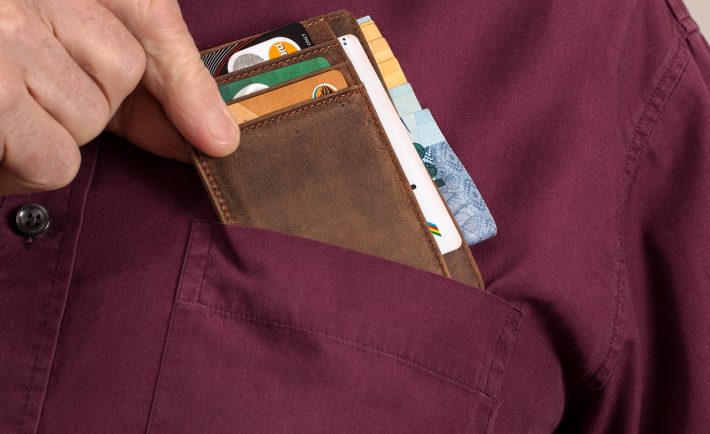 Image Credits: pixabay.com
Whether you are keeping your loose cash or EZ-link card, there are certain items that you want or need to carry in your wallet on a daily basis. This article will not dwell on that. Instead, it is focusing on the significant items that you need to leave out.
#1: RECEIPTS
Do not deny it! I am sure that you are guilty of keeping some receipts inside your wallet. Keeping receipts is valid as long as you are planning to exchange a product, authenticate its warranty, or reimburse it for work. Unless you have a valid reason to keep the long strips of paper, you have to throw it all away! Reduce your clutter by digitally organizing your receipts using apps like Shoeboxed.
#2: SENSITIVE PASSWORDS
As hacking becomes rampant nowadays, I can only stress how important it is to keep your passwords safe. It may seem like a functional idea to keep all your precious belongings (e.g., money, credit cards, or passwords) in one place, but it can make you vulnerable to fraud or identity theft. It is best to find a notebook or an app that will keep your passwords protected.
#3: HUGE AMOUNTS OF MONEY
Carrying huge amounts of money around town can be dangerous. It may seem obvious to most of us, but there are some people who are opposed to having bank accounts or safety deposits. Once your wallet is stolen or misplaced, it may be hard to recover the lost money. For this reason, I encourage you to reconsider opening a bank account or purchasing a safety deposit.
#4: CHOP CARDS
A chop or stamp card is a simple marketing tool used to spread the buzz about a particular establishment. When a customer visits the store and makes a purchase, he or she will be rewarded through the card. If you frequently visit an establishment then, picking up their chop card is a good idea. Moreover, you will be able to support the local businesses.
If the chances of using the chop card or visiting the store are slim then, you must stop kidding yourself! Throw it away and create a valuable space in your wallet.