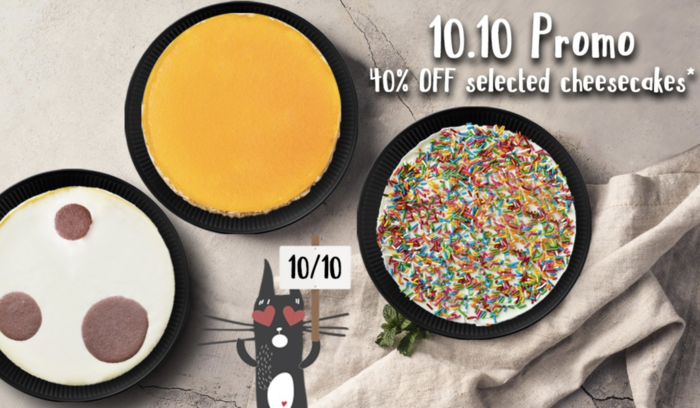 10.10 Ultimate Cheesecake Sale
Popular cheesecake brand, Cat & the Fiddle, will be running a one-day only sale on 10 October. Enjoy 40% off selected cheesecakes when you order any 3 special cheesecakes:
Red Riding Hood
Over the Moon
The Russian Whiskers
*T&Cs apply. Promo available on 10 Oct only. Applicable for both online and in-stores orders (whole cakes), whilst stocks last.
Click
here
to buy now. *
Note: Discount will be applied at cart.
Over The Moon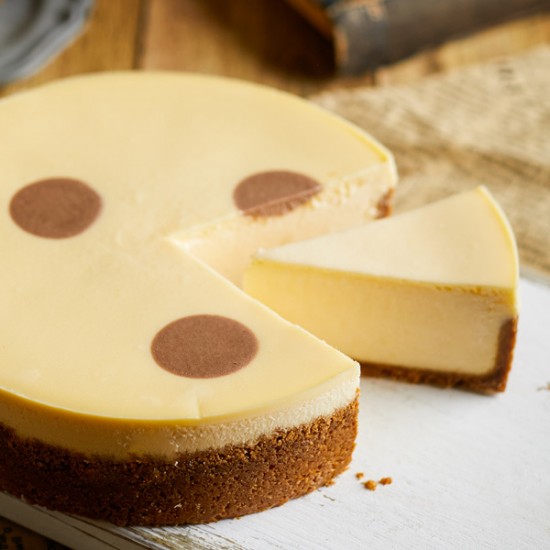 Was: $42.90
Now: $25.74
It might look simple, but don't dismiss our best-selling classic Over the Moon New York American cheesecake as a plain Jane just yet. It just doesn't bother to beat around the bush. Delivering intense and unadulterated cheese flavour in a smooth and lush body that is enriched with fragrant vanilla beans, it is no wonder that this pristine New York cheesecake has seduced countless palates in Singapore. Truly, nothing comes close to this gleaming star. Following the classic New York style recipe, we make use of fresh cheese and other palatable ingredients to make this perfect cake.
The New York Cheesecake is a fully-baked classic cake that will have you reminiscing of those nostalgic times you had with your family devouring a slice of this wonderful cheese haven during Christmas. The most popular cheesecake among our customers in Singapore, it is one of our best and certainly a must-try.
Red Riding Hood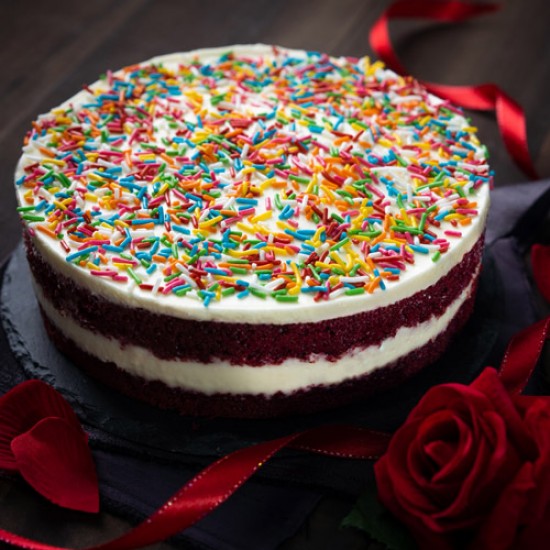 Was: $48.90
Now: $29.34
If you are searching for the best red velvet cheesecake in Singapore, look no further! Their red velvet cake is decadent and moist, perfect for any occasion. A bite into our famous red velvet cake reveals a finer textured, velvety finish, with creaminess that is made possible with a combination of almond flour and cocoa.
A red velvet cheesecake with cocoa? Yes, cocoa. It is, in simple terms, a red chocolate cake after all, but it is different from traditional chocolate cakes. It is much lighter and with layers of moist fluffy cheesecake, it is very appealing to the palate. The cream cheese, a necessary component of a classic Red Velvet Cheesecake, acts as the perfect condiment to the cocoa by giving the cake the right amount of moisture without affecting its fine texture. For that extra touch and pop of colour, we even provide a sachet of coloured chocolate rice that is sure to brighten up anyone's day!
The Russian Whiskers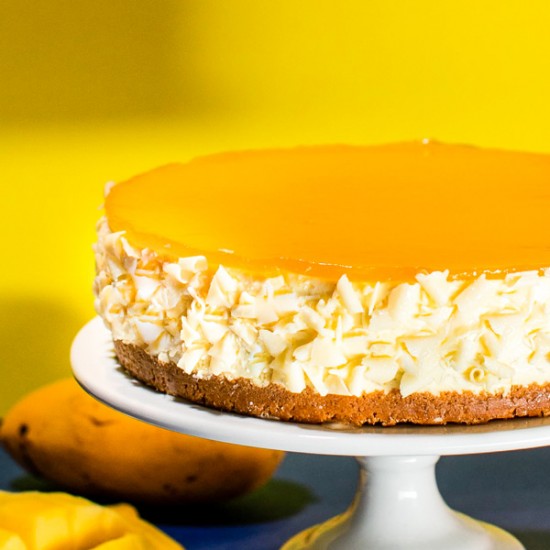 Was: $48.90
Now: $29.34
If you love mangoes, you will surely be enticed by this majestic mango cheesecake.
Decorated all around with curls of shaved white chocolate for an elegant touch, Cat & the Fiddle's Russian Whiskers is the creme de la creme of mango cakes in Singapore. It leverages the fruity taste of mangos and the rich texture of cheese to find a harmonic blend of sweet and savoury flavours that absolutely mouth-watering. Beneath the vivid yellow mango glaze is an airy cream cheese mixed with mango puree for a burst of tropical flair, while nestled within are a boozy surprise: finger-sponge biscuits. So refreshing that it'll leave you hankering for more.