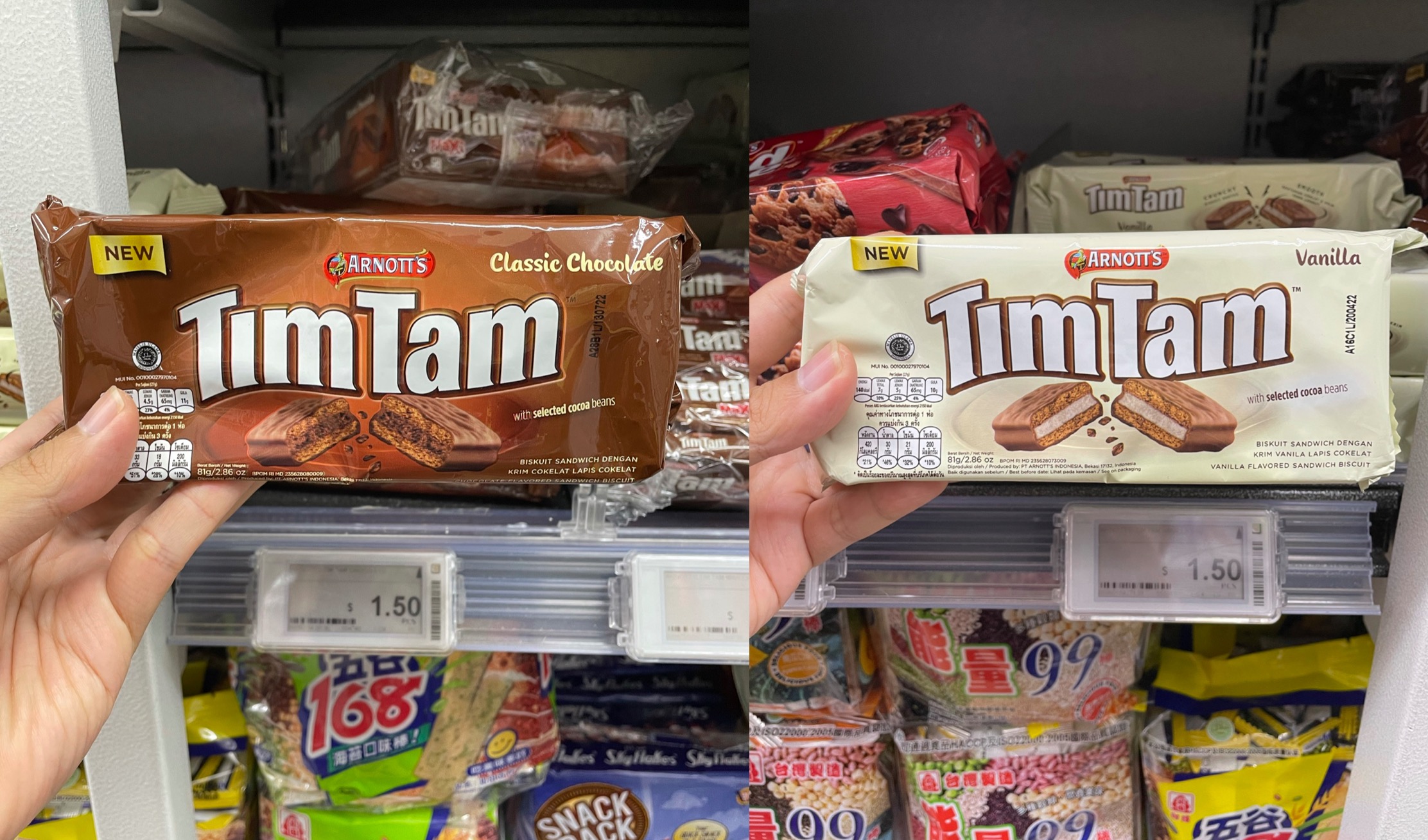 Selling for $1.50 a pack
Who doesn't love Tim Tam biscuits? We all do! Now you can get them for cheap at Sheng Siong supermarkets.
A mouth-watering combination of crunchy biscuit, creamy filling and real chocolate coating, it's easy to see why Tim Tams are Australia's most-loved chocolate biscuit.
There are two flavours available including the Classic Chocolate and Vanilla.
You can grab them at $1.50 a pack, while stocks last.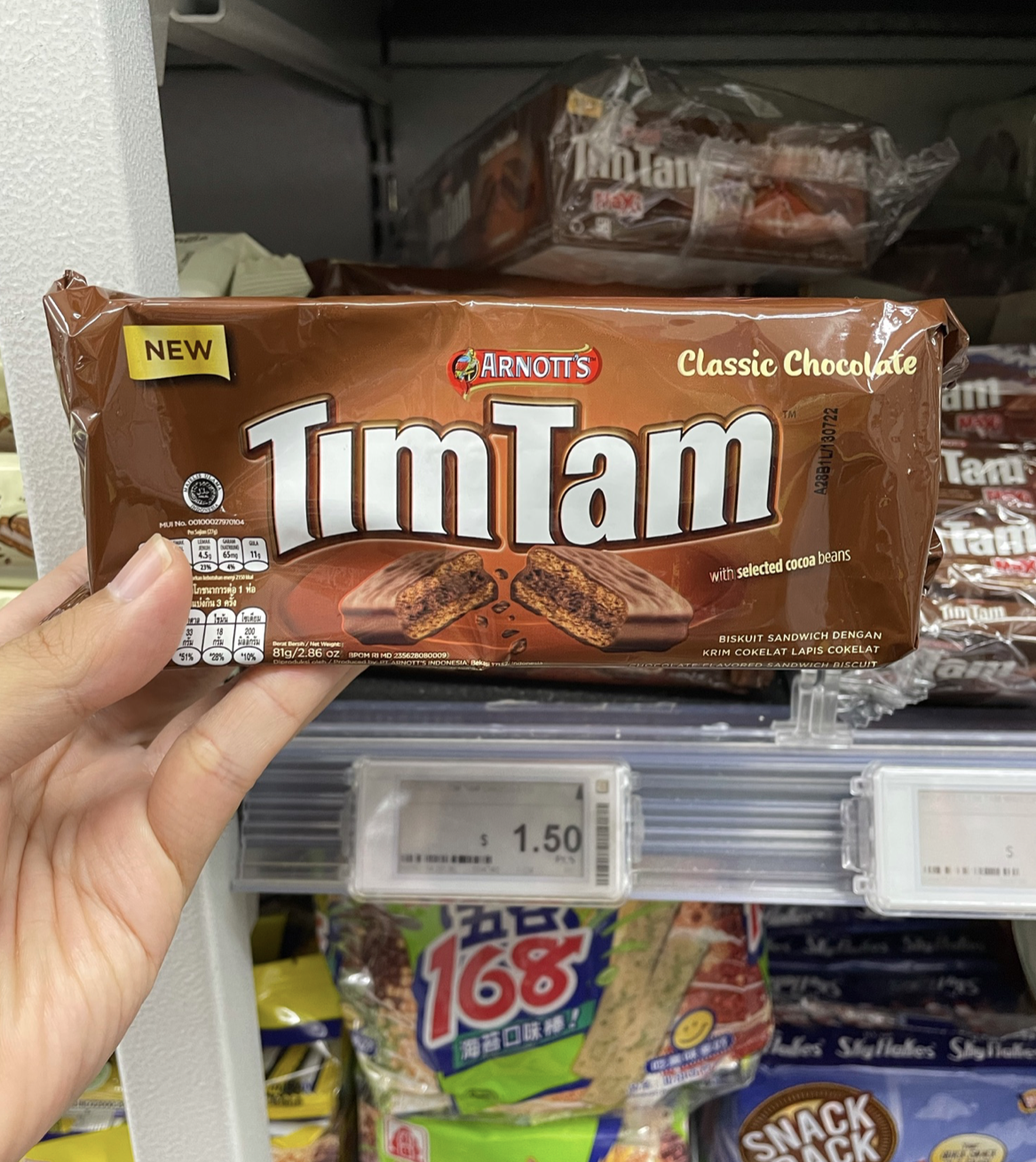 Share a packet of these deliciously sweet biscuits with your friends and family today.