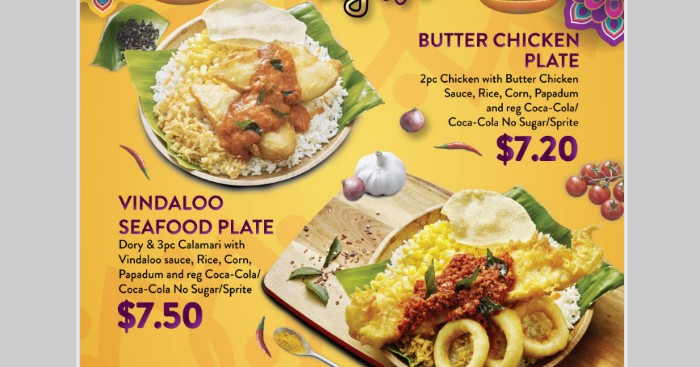 Curry enthusiasts will know 'vindaloo', an Indian Goan curry dish. The rich and thick sauce has a spicy savoury flavour, perfectly matched with dory and 3pc calamari.
Alternatively, enjoy the full flavored, creamy sauce with ethnic spices, butter and tomato with Long John Silver's classic battered chicken.
Served with fragrant rice, corn, papadum and regular Coke/Coke No Sugar/Sprite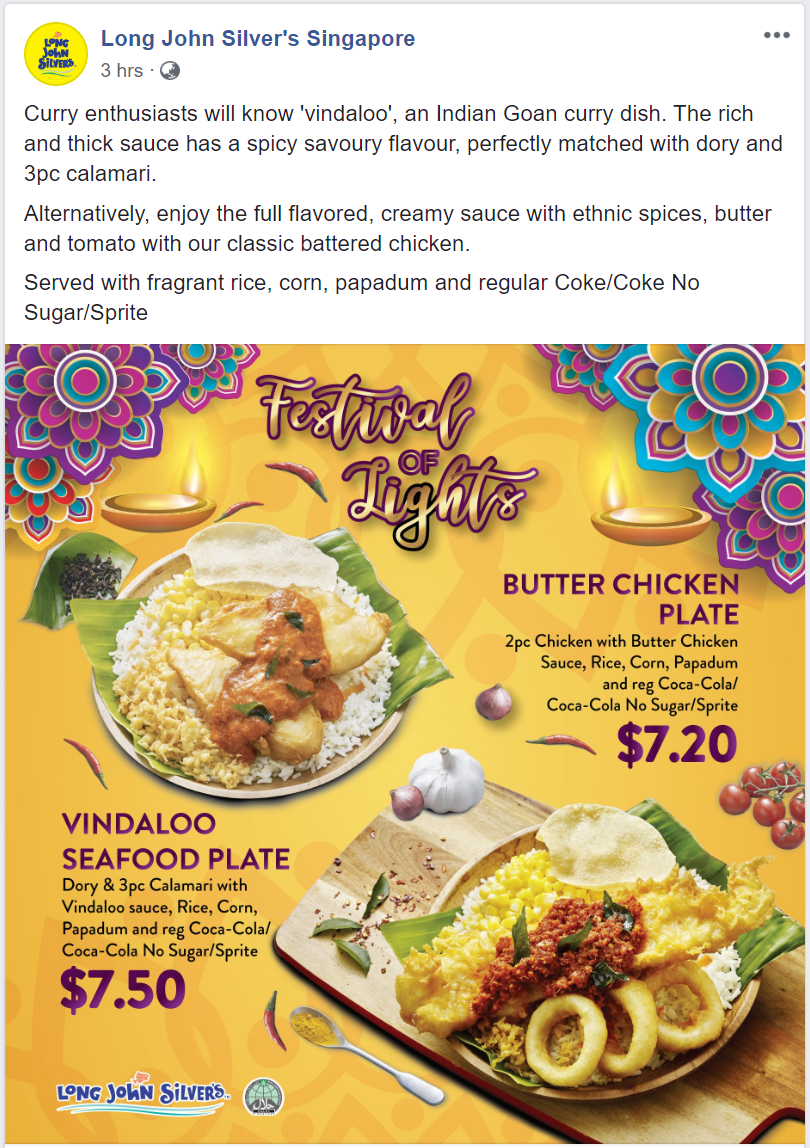 Share this news with your friends and loved ones!