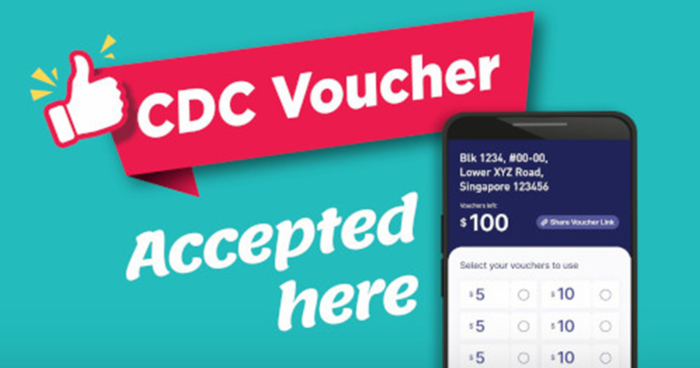 Announced as part of the Household Support Package in Budget 2021, about 1.3 million Singaporean households will receive $100 CDC Vouchers.
The community development council (CDC) vouchers is a scheme to thank Singaporeans for their sense of solidarity during the COVID-19 pandemic as well as to support hawkers and heartland merchants affected by the pandemic.
Each Singaporean household will can collect the $100 CDC Vouchers in denominations of $2, $5 and $10 via the link https://go.gov.sg/cdcv
The vouchers can be shared with members of the household via a unique voucher link and can be used at about 10,000 participating hawkers or merchants with a CDC decal. There is also an option of printing hardcopy vouchers for digitally less savvy residents.
The CDC Voucher Scheme will be valid from 13 December 2021 to 31 December 2022. Vouchers can be claimed or spent at participating heartland merchants and hawkers anytime within this period.

Screenshot of the CDC voucher
Please look out for this decal: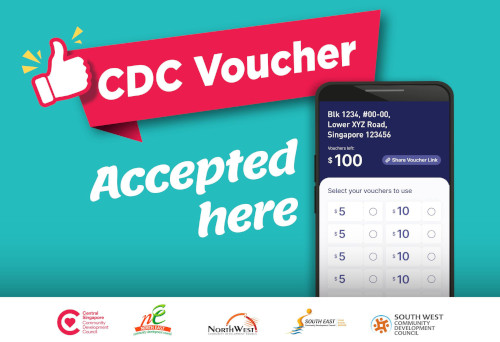 For more information on the CDC Voucher Scheme, click https://vouchers.cdc.gov.sg/