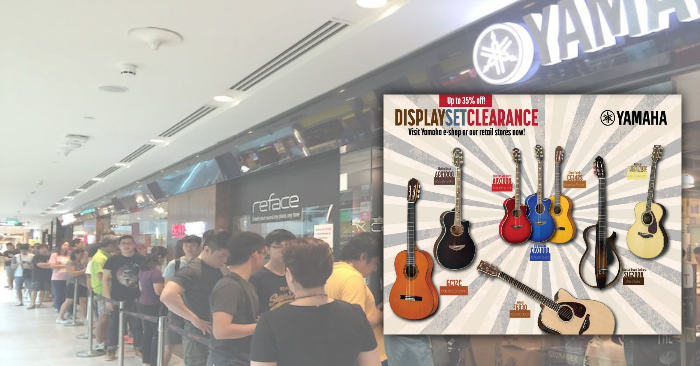 Shop for high quality musical instruments at Yamaha Music today.
Yamaha Music, one of Singapore's leading retailer & wholesaler of musical instruments,  will be running a clearance sale for their display sets guitars.
If you have been holding your purchase, wait no further as this is the best time for you to get a almost a new piece at a massive price cut of up to 35% off!
They are also offering a HUGE selection of products including guitars, electronic drums and stage pianos for their Flash Sale promotion.
The display set clearance sale is on from now till 31 July 2017. (Flash sale ends a day earlier on 30 Jul 17)
Receive the following when you spend:
$400 – $1'999: $10 The Coffee Bean Gift Card
$2'000 – $5'998: $50 CapitaLand Voucher
$5'999 & Above: $100 CapitaLand Voucher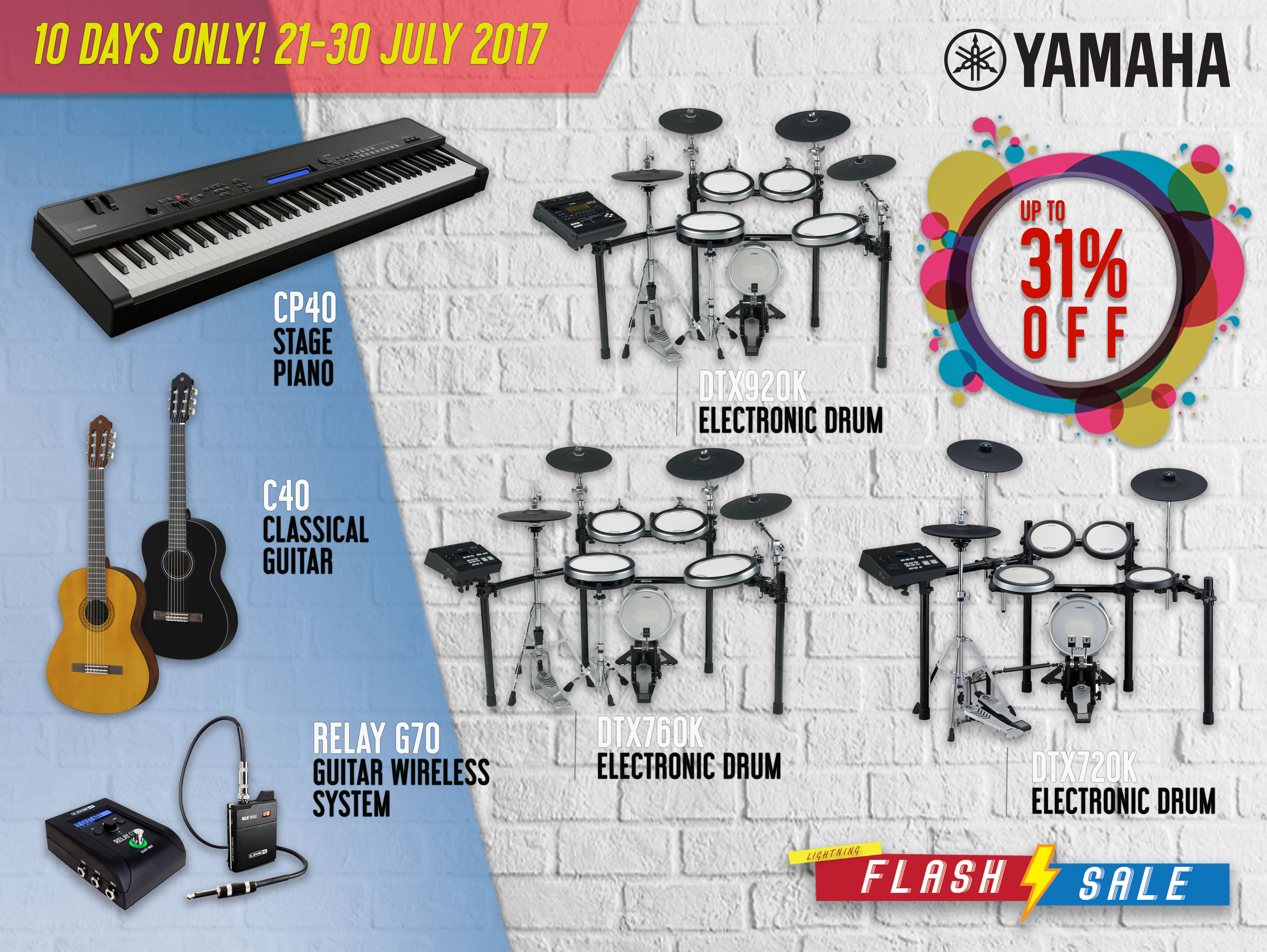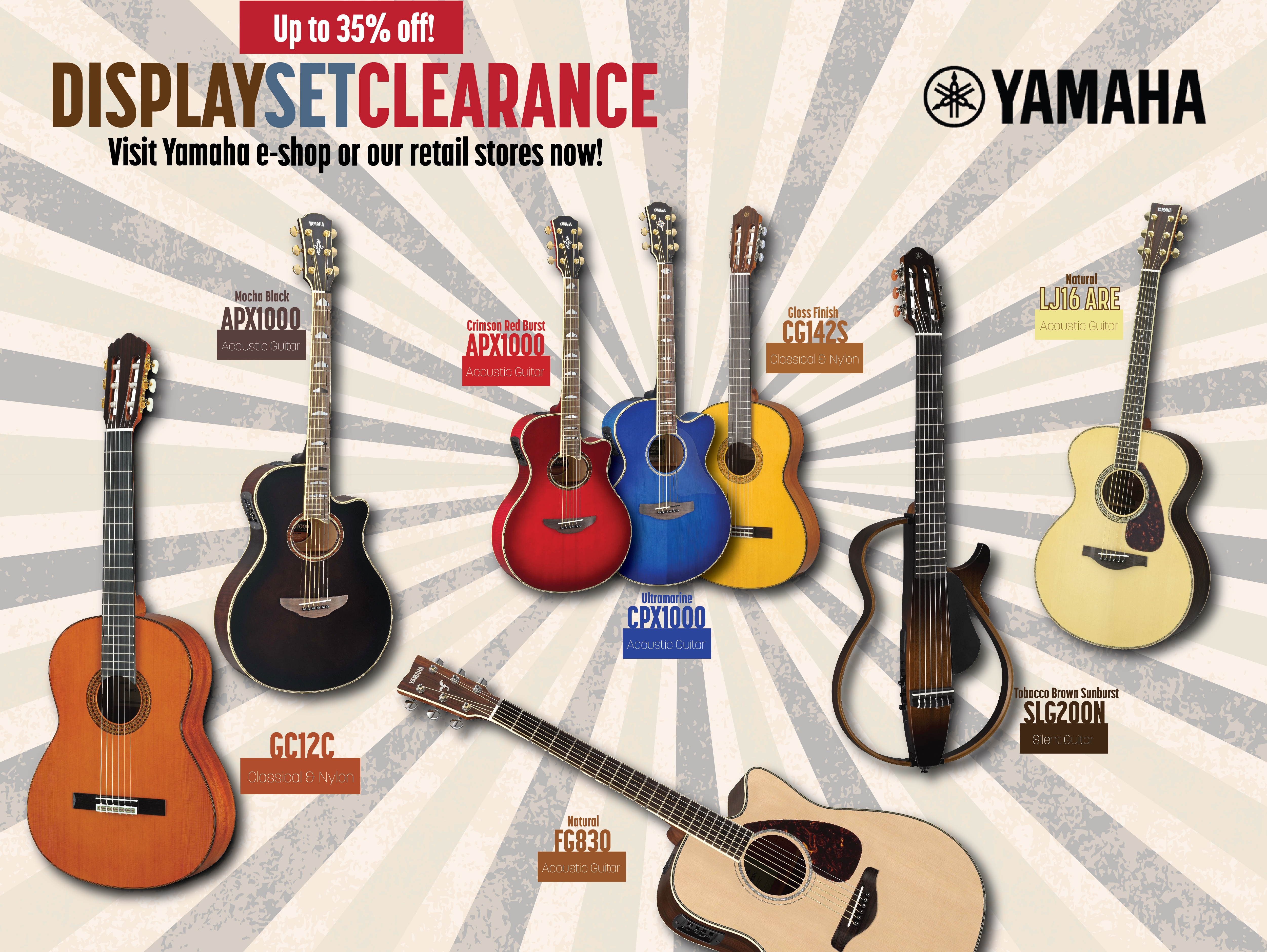 *Terms & Conditions Apply
Visit your nearest Yamaha stores today or shop online at: http://www.yamaha.com.sg/eshop