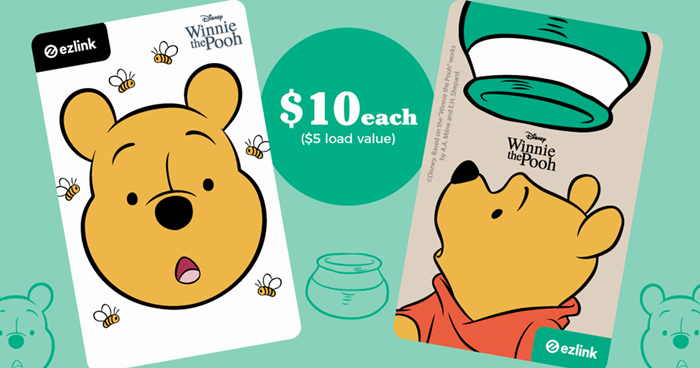 Here's your ticket to a conveniently sweet journey.
Grab these two adorable Disney's Winnie the Pooh EZ-Link cards for only $10 each ($5 load value), the perfect addition to your collection!
Available progressively across all SMRT Passenger Service Centres.
Terms and conditions apply.
Share this news with a Winnie the Pooh fan!