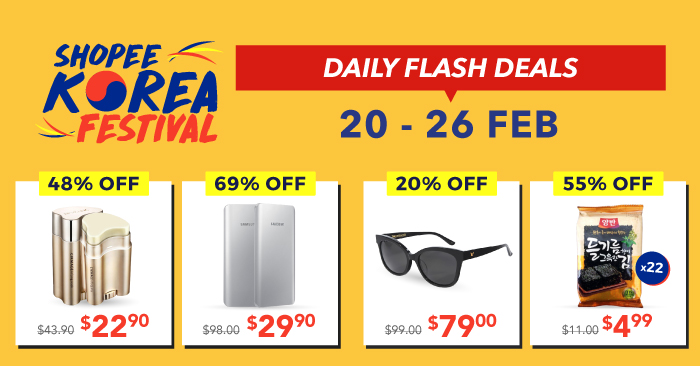 Get your Korean shopping fix without leaving the country!
Leading mobile-first marketplace Shopee will be holding their very first week-long Shopee Korea Festival from 20 February to 26 February.
You can shop from an extensive range of Korean products, including cult beauty and skincare products, trendy fashion pieces and delicious Korean snacks.
Don't miss out on any of the following activities during the inaugural Shopee Korea Festival:
Daily Flash Deals

Korean Featured Sellers

Beauty, Food & Fashion campaigns

Giveaways and contests
The daily flash deal products are released at 12:00 midnight each day from 20 – 26 Feb, and are while stocks last. Here's a tip: we suggest that you camp in-app 10 mins ahead of the start time to secure a good bargain!
We've compiled a list of some of the top sales item during the Shopee Korea Festival's daily flash sales for you:
1. Cirmage Lifting Stick (Available from 20/2 12:00AM)
$22.90
The MAXCLINIC Cirmage Lifting Stick promises a "second skin" when applied. Well, at least temporary defying aging skin. This miracle product took the internet by storm when a video of it went viral on Facebook and YouTube. The product was sold out when they first launched it and is one of the best-selling Korean products that claims to lift the skin up and tighten it.
Priced at just $22.90 during the Shopee Korea Festival, you can get this product at a major steal!
2. Samsung Fast Charge 5200MAH Powerbank (Available from 21/2 12:00AM)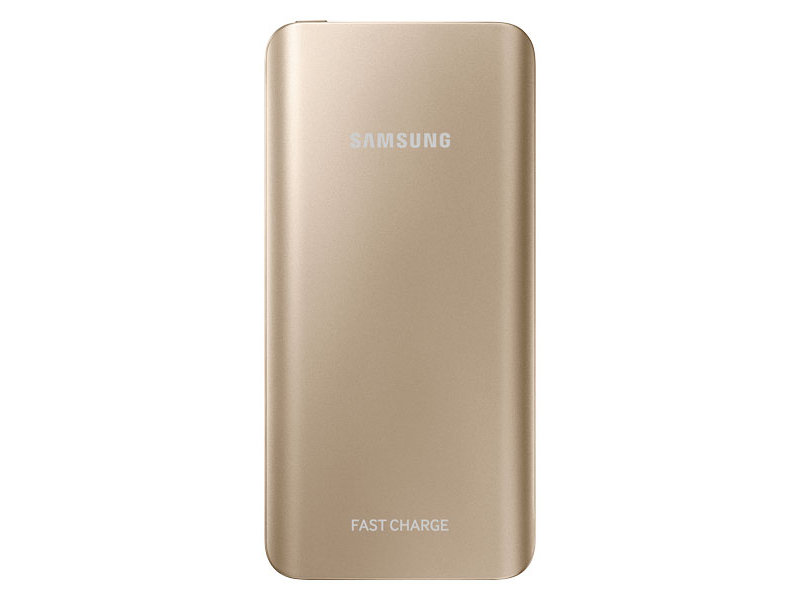 $29.90
Take Samsung's Fast Charge technology on the go with the new 5200mAh Fast Charge Battery Pack. Available in gold and silver, this battery pack allows you to charge your Fast Charge-compatible Samsung device from 0 to 50% in 30 minutes*. With a universal USB port output, you can even charge other smartphones, tablets or other electronics capable of charging via USB. The battery pack's 5200mAh capacity can be recharged over and over. When fully powered, the battery pack holds enough juice to charge most of the latest smartphones up to at least 1 ½ times*
3. Seaweed Bundle (22 Packs) (Available from 22/2 12:00AM)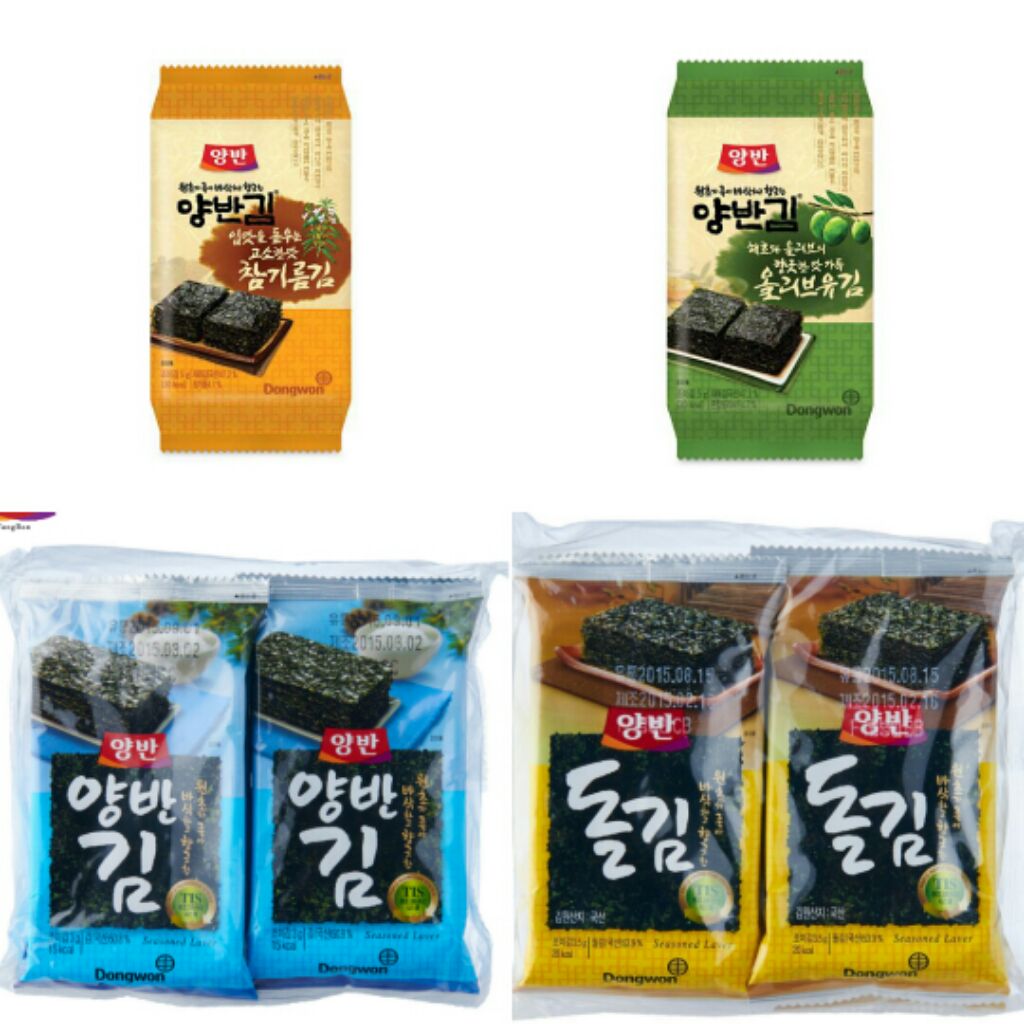 $4.99
The No.1 Seaweed Snack in Korea! Rich in nutrients. Low in calories. No MSG added. Dongwon's Yangban Seaweed is seasoned with salt, sesame oil and rapeseed oil. It's crunchy and savory flavour will make you yearn for more
During the Shopee Korea Festival, you can snag a whopping 22 packs for just $4.99!
4. Gentle Monster Sunglasses Collection Absente (Available from 23/2 12:00AM)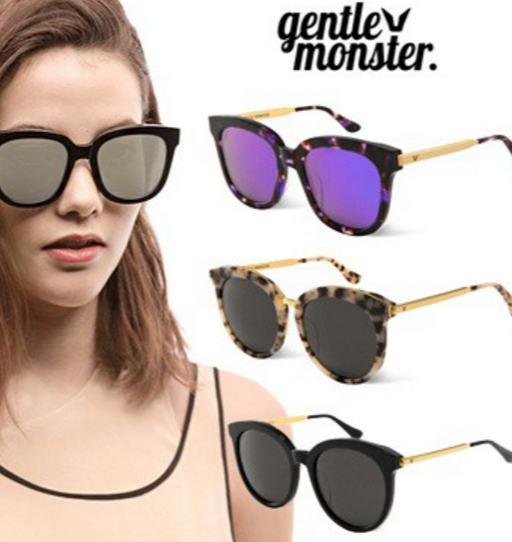 $79.00
Gentle Monster is a designer brand that constantly develops itself under a philosophy of "high-end experimentation. Lee Min Ho, Hilary Duff, Miranda Kerr, and Jessica Alba are part of a growing number celebrities sporting the chic sunnies. Gentle Monster shades are the "It" accessory that celebrities around the world are wearing now.
You can now own a stylish pair at a discounted price of just $79.00 during the Shopee Korea Festival.
5. Samsung Level U Wireless In-Ear Headphones (Available from 24/2 12:00AM)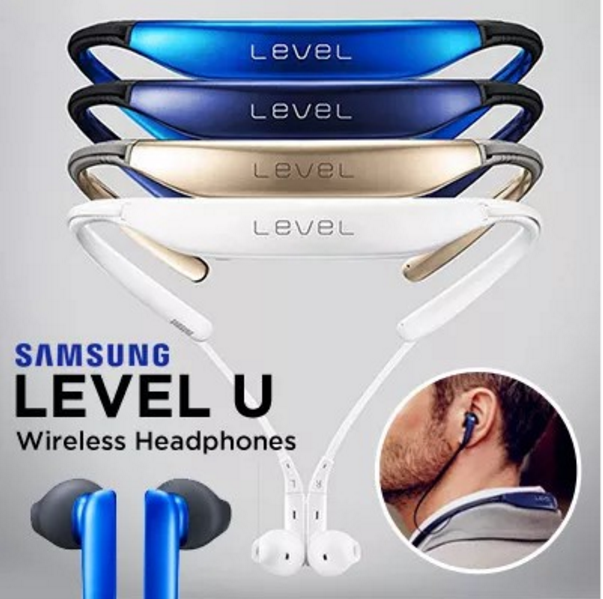 $39.90
The Samsung Level U is an ideal choice for high quality music on the go. Ergonomically designed for long term wear, these headphones feature a flexible urethane joint to wear around your neck and stabilizing wing ear gels for in-ear comfort. The magnetic earbuds conveniently clasp together, reducing clutter when not in use. Large 12mm speaker and active, dual-mic noise reduction ensures quality sound and ease of wear.
Be one of the few to take home a set for just $39.90!
6. Tavolino Cushion Table (Available from 25/2 12:00AM)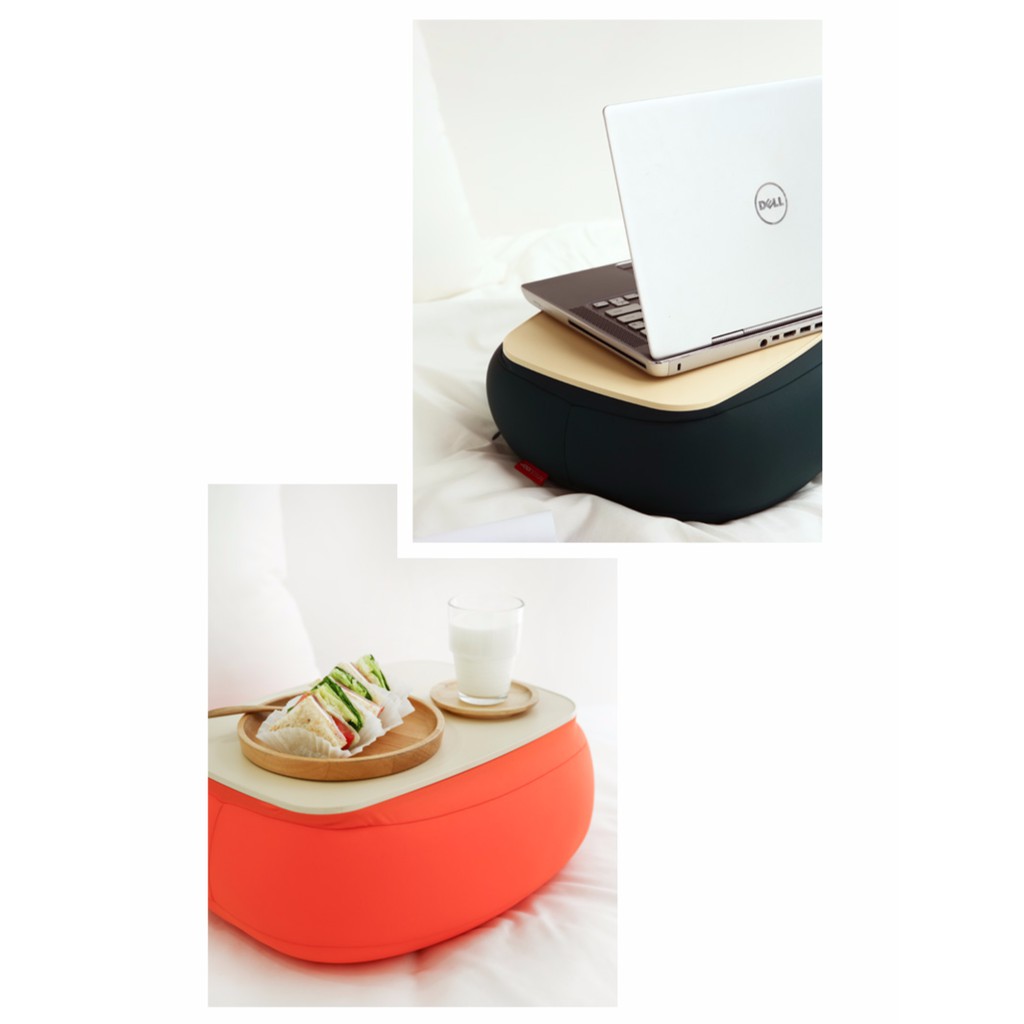 $22.90
TAVALINO is a new concept living cushion-cum-table product which is made by combination of strong wooden board and soft beads cushion. It can be used as a lap tray for meals, a portable work surface or turned over and used as a cushion or pillow also.
Get one of this for yourself or someone you care for an affordable price of just $22.90!
7. Banila Co x Iphoria Eye Palette Fox (Available from 26/2 12:00AM)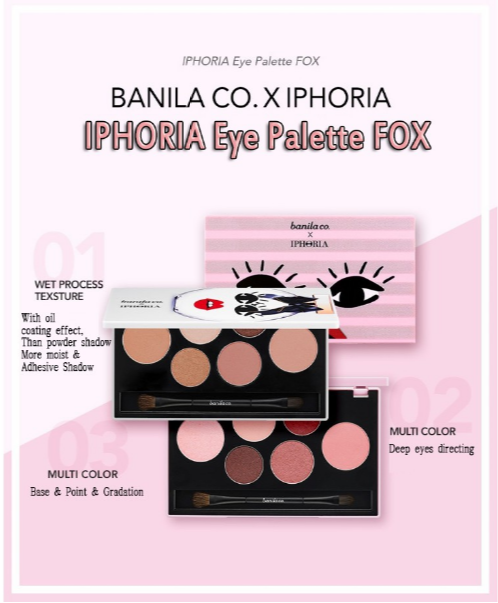 $34.00 $22.90
A Banila Co x IPHORIA collaboration, this 6-colour eye shadow palette comes in trendy colours for fantastic expression of the eyes for different occasions. Bring out your eye color and enhance your eye shape with this multi colour makeup set!
Enjoy a 30% discount and pay just $22.90 instead of $34.00 on Shopee.
---
Shopee will also be running contests where you can win up to SGD1,500 in prizes during the Shopee Korea Festival and Ganada Korean Language Classes for 2 (worth $720) + $100 worth of Stabilo products sponsorship!
Win tickets for 2 to Seoul (up to SGD1,500)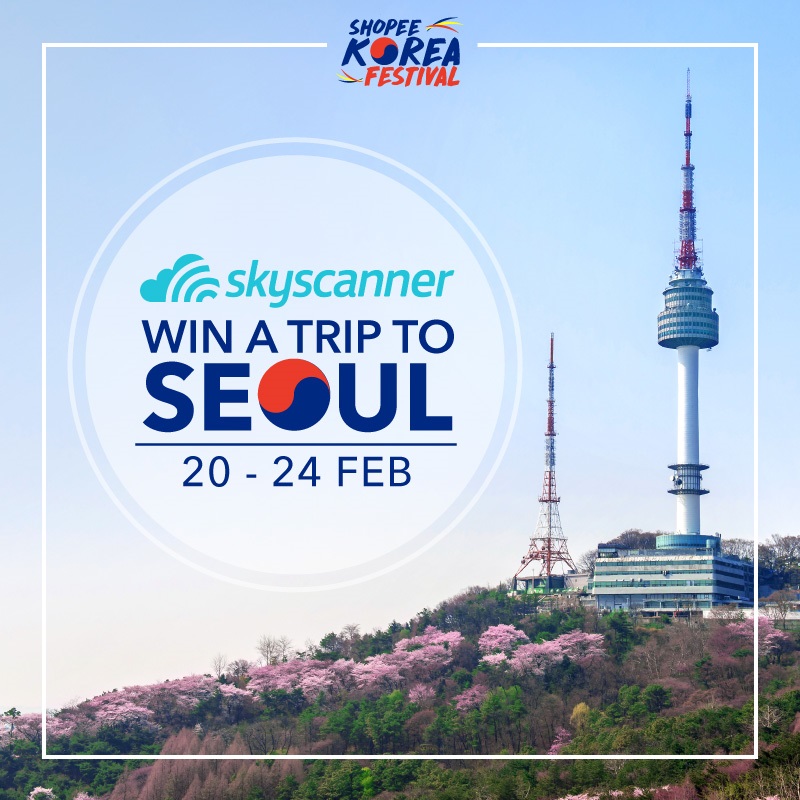 Skyscanner will be flying a lucky couple to Seoul (worth up to SGD1,500) – you can take part in this contest by clicking the banner in-app, selecting your favourite Skyscanner feature, and stand a chance to win! Double your chances of winning when you purchase anything on Shopee. Check out the in-app banner on Shopee on 20 February 2017 for more details.
Win Ganada Korean Language Classes for 2 (worth $720)+ $100 worth of Stabilo products sponsorship
Want to say "Hello" in Korean? Want to understand the conversations of your favorite K-pop idols or actors and actresses in dramas without subtitles? Wondering where you can learn Korean through fun and engaging lessons? You can pick up the language you always wanted to learn at the Ganada Korean School.
Stand a chance to win Ganada Korean Language Classes for 2 (worth $720)+ $100 worth of Stabilo products sponsorship with Shopee!
To take part, simply follow @stabilosg in the Shopee app and purchase at least $5 worth of products from the Stabilo store on Shopee to stand a chance to win!
---
We've got one more piece of good news for you. Shopee has given us a promo code to take $7 off your purchase, if you're a new user. Just key in KOREAxMD at checkout. Shopee is available for download for free on the App Store and Google Play.
Shopee is available for download for free on the App Store and Google Play.
Terms & Conditions
*Valid until 28/02 23:59. With min spend of $15. Valid for one-time use and not for Miscellaneous, Tickets & Vouchers Category. Promo code must be entered at the checkout page. Applicable to payments involving Shopee Guarantee (credit card & bank transfers only)