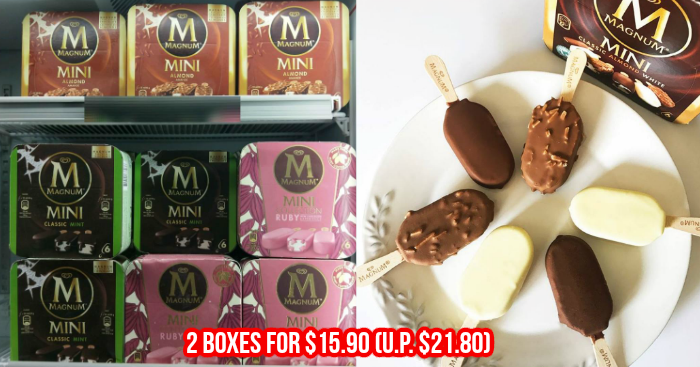 Stock up your fridge now
Save up to 40% at FairPrice with these weekly deals.
Your favourite Magnum Ice Cream now selling at a discount. Two boxes of Magnum Multipack Mini Ice Cream (Assorted) 6s x (45ml – 60ml) are now selling for only $15.90 (U.P. $21.80)
The promotional price will be valid from 1 to 7 October 2020.
You can check out the weekly ads below: