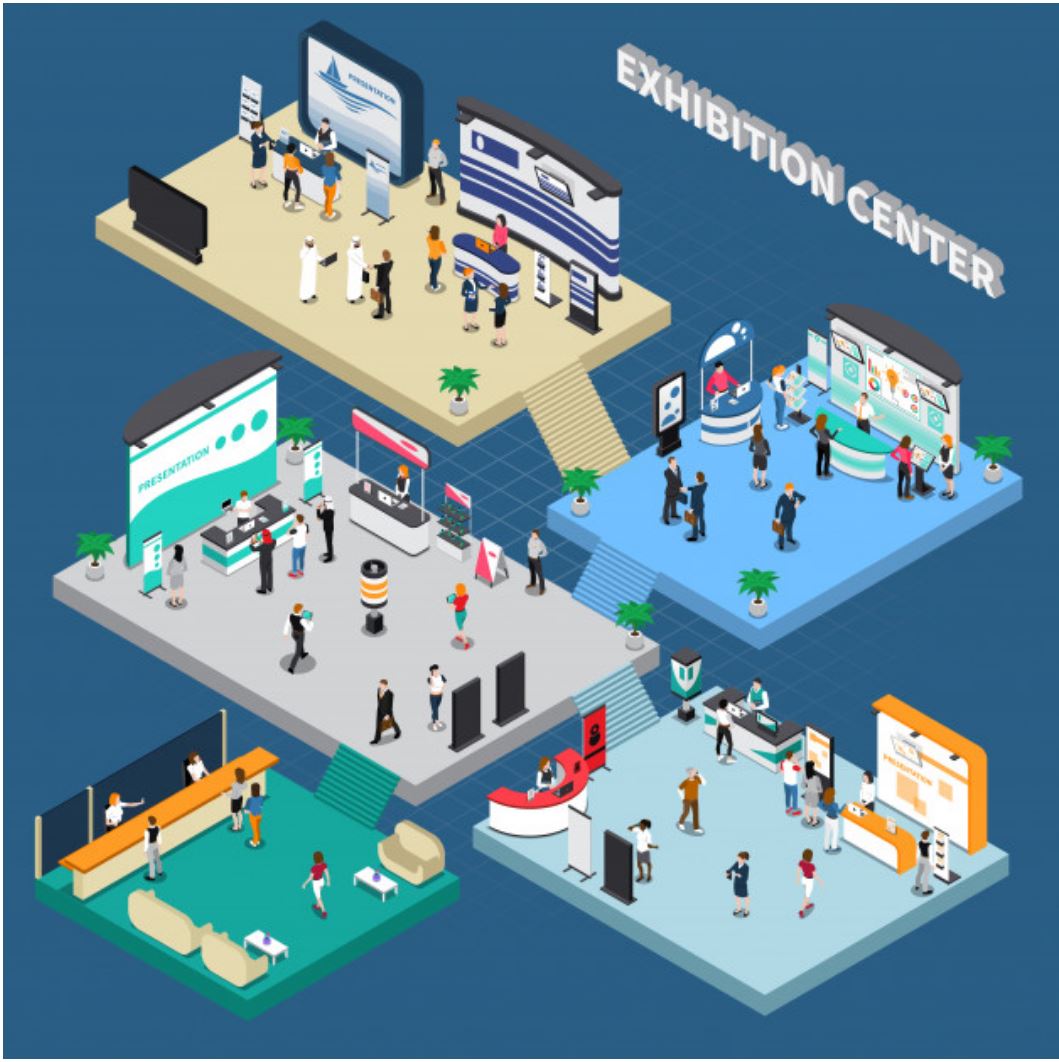 Trade exhibits are often inferred to as an opportunity to get a great deal of publicity for your business. Attending one can be beneficial for your brand, but along with the advantages are some disadvantages that you shouldn't take for granted. Want to know what's in store for you once you decide to join an exhibition? Keep on reading!
Here is a checklist of desirable benefits, plus pros and cons you need to weigh in. 
Pros
What are the things you can gain from signing up for a trade show? Find out below!
Sell directly to a massive market. This is one of the main reasons why various businesses, whether big or small, prefer attending fairs and exhibits. Directly selling your product to the market eliminates the complications of online marketing or phone selling. 
Joining trade exhibits can efficiently market your brand. They pull in a highly concentrated market that's interested in the product or service your business offers. Note that attendees won't make an effort to visit the event if they're not interested at all. 
So grab this opportunity to be noticed immediately. Stand out from the crowd! You can hire a show display manufacturer for guaranteed compelling booth displays.
Trade shows allow you to meet potential customers face-to-face. You can engage in real-time conversation by providing your personal attention to them. Doing this instead of communicating through social media and phone calls will seem like you care, which benefits your company's image
Build Relationships and Client Database
Attending trade shows is a great way to start building relationships. Personal interactions at exhibitions allow you to establish a more direct and effective relationship with your clients. This connection can be valuable in the future since it can contribute to your business growth and network. You can establish your client base by compiling email lists and business cards.
Launch Your New Products or Services
Use trade shows as your platform to unveil your brand's new product and service. Doing so will create buzz and excitement for what is about to be revealed. You can provide onset product and service demos that'll surely entice visitors, especially if you offer life-changing solutions.  
Consider the new audience as your highly targeted market. What you need to remember is that they're mainly interested in new products and services. They travel to trade fairs just to learn about new brands, products and services, and new solutions to their lifestyles. Hence, this is an excellent opportunity to launch a recently developed product and services.
You can promote your business in trade shows by rewarding merchandise. You can provide freebies, giveaways, or swags that represents your brand. This is a major selling strategy not only to give the customers new things but to also enhance their awareness about your brand.
Cons
Let's direct to the downsides, shall we?
Trade exhibits can incur high costs. Remember, you will not only pay for the booth space and displays. You also have to consider food, travel, and accommodation expenses for you and your staff.
There's a likely chance you'll be overshadowed by major competitors. Note that your huge competitors may also be exhibiting at the event. So you really need to exert effort on drawing the public's attention to your stall. Yes, it's not an easy job, but the benefits outweigh the cost.
Successful results aren't guaranteed in trade shows. You need to also look at the side of possible low turnouts. Better do some research before deciding to exhibit at a specific event to avoid this. Also, come up with a plan on how you can attract visitors to your stalls.
Additional Benefits of Attending Trade Fairs
Here is a list of good results for your business once the advantages offset disadvantages:
Creates Brand Awareness and Lasting Impression
Getting into trade exhibits is your business' gateway to raise awareness towards your target market. This will escalate your profile and generate brand awareness. More than that, you can create lasting impressions with the help of attractive booth stalls, fun activities with giveaways, and promotional items. 
Exhibiting at trade shows can result in high sales performance and earn qualified leads. Apart from making your brand known, getting sales and potential leads are the second-best benefit you can gain in a trade show event. Coming up with substantial sales turnover and lead generation will mark your exhibit a success.  
Some businesses tend to forget the saying, the higher the risk, the greater the return. Yes, participating in exhibition centers may be stressful and risky, but that's actually a typical encounter if you aim for success. Being complacent is not a good thing. You have to know that complacency is a silent business killer. It'll prevent your enterprise from pushing beyond to achieve exceptional success.
Summary
We hope our article has been helpful. Do you have questions or ideas you'd like to share about trade show events? Don't shy away. We would love to hear from you!