(Image: Screengrab from VISA)
Starting from today, consumers can pay for their purchases at more than 70 Toast Box outlets islandwide with their VISA contactless payment cards.
Simply tap and pay using VISA payWave and get $1 off with every $8 purchase at Toast Box.
Offer is valid only for a limited time from 23 Jul – 22 Aug 2015, while stocks last.
Visit Toast Box at www.toastbox.com.sg for details.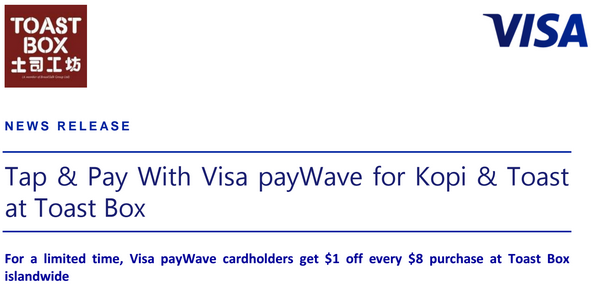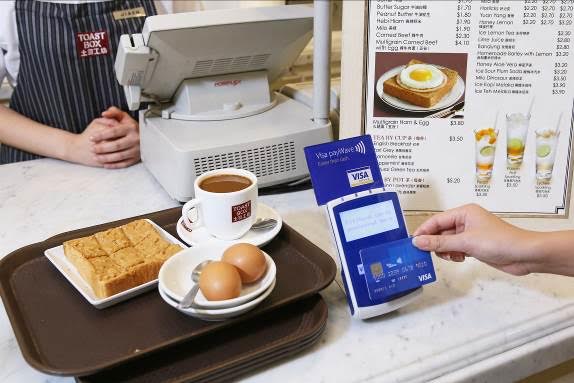 You'd never go wrong with Uncle Sim's tips.
Ha ha ha, count count count..so difficult. Just use VISA payWave. One wave, everything settled. So simple!