Tim Ho Wan at Plaza Singapura, #01-29A/52 will be officially reopening on 31st August at 11am after one month of renovations.
To celebrate the reopening of the Plaza Singapura restaurant, Tim Ho Wan will be holding an exclusive giveaway of 100 FREE BBQ Baked Buns for the first 100 dine-in customers (while stocks last).
The BBQ Baked Buns is the signature item and crowd favourite at Tim Ho Wan where a crumbly and fluffy crust opens up to reveal the oozing, sweet-salty diced barbecued pork in special THW sauce, wrapped in the old-fashioned way and baked to perfection.
Mark your calendar and visit the outlet to check out its fresh new look!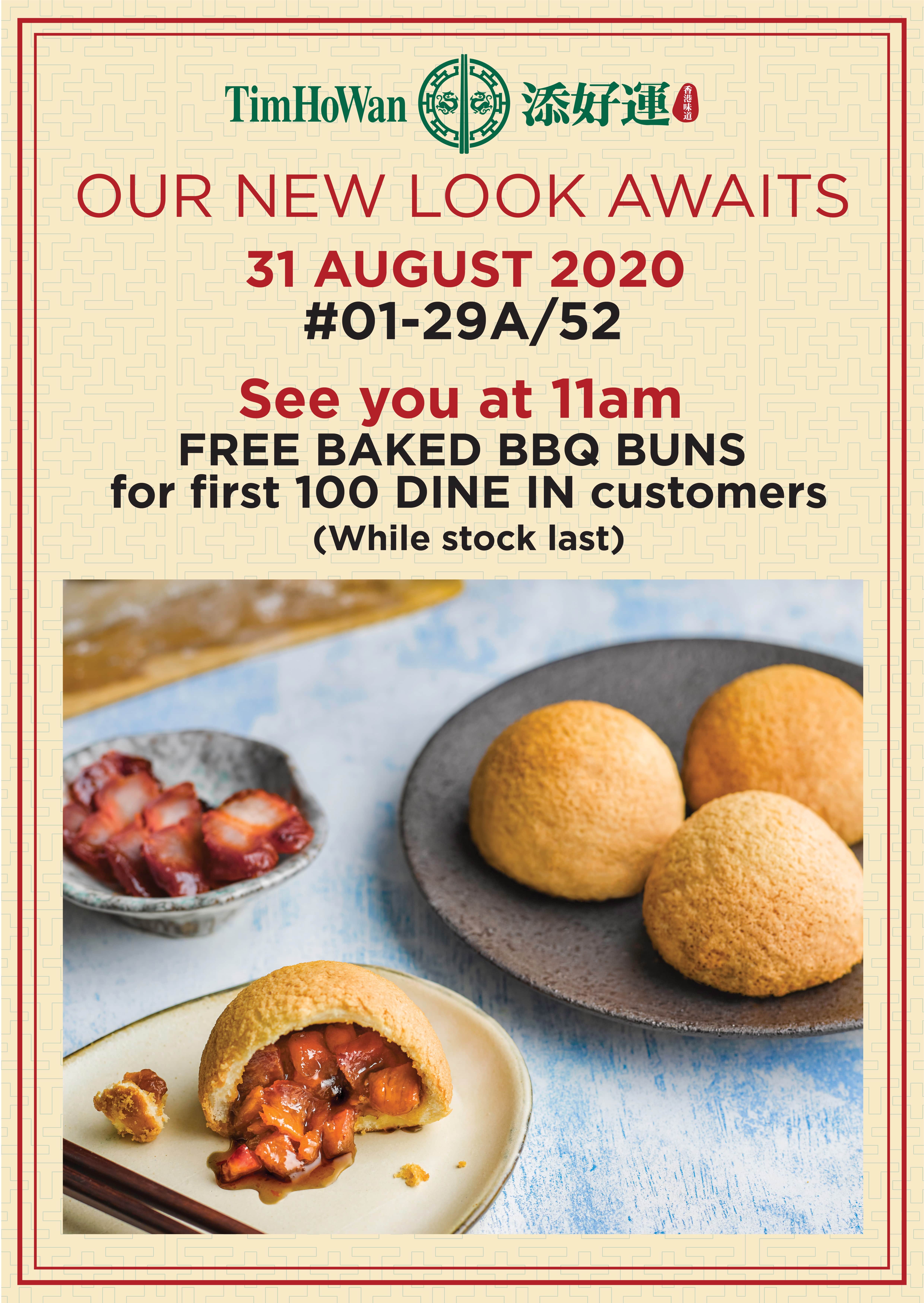 ABOUT TIM HO WAN
Tim Ho Wan was started by Chef Mak Kwai Pui, formerly of the prestigious three Michelin starred Lung King Heen restaurant in Hong Kong's Four Seasons Hotel, alongside Chef Leung Fai Keung. In 2009, the two chefs joined forces to open their first 20-seater top dim sum restaurant in Mongkok. A year later, the Tim Ho Wan brand showed no signs of slowing down with more branches opening; each earning accolades for serving quality food at affordable prices. Indeed, Tim Ho Wan is often called the most affordable Michelin-starred restaurant in the world!
True to their brand promise, Tim Ho Wan brings delicious, authentic and affordable Hong Kong dim sum to all diners since 2009.
Today, customers need not journey quite as far to enjoy award-winning Hong Kong dim sum in a more modern setting. Renowned for being a modern representation in its service and ambience, all while retaining the authentic DNA of traditional Hong Kong dimsum, Tim Ho Wan became the go-to restaurant for quality dim sum.
Website: http://www.timhowan.com/
Facebook: https://www.facebook.com/timhowan/
Instagram: @thwsingapore
Hashtag: #timhowansg
---