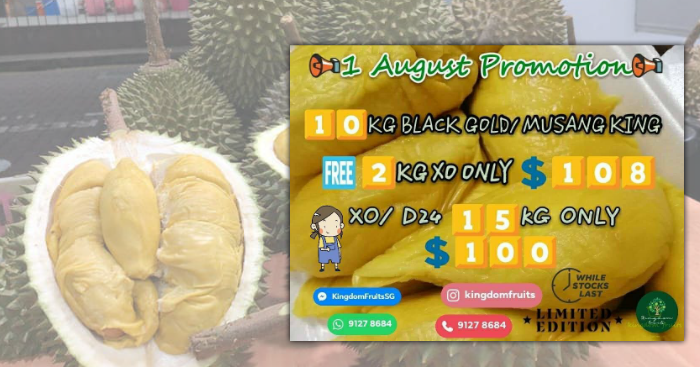 Get your MSW/Black Gold durians here
If you are a big fan of durians, try ordering your durians from Kingdom Fruits. You can expect to get premium quality durians at affordable price with their daily promotion.
Imagine paying just $128 for
12kg of Black Gold/Mao Shan Wang durians +
3kg of D24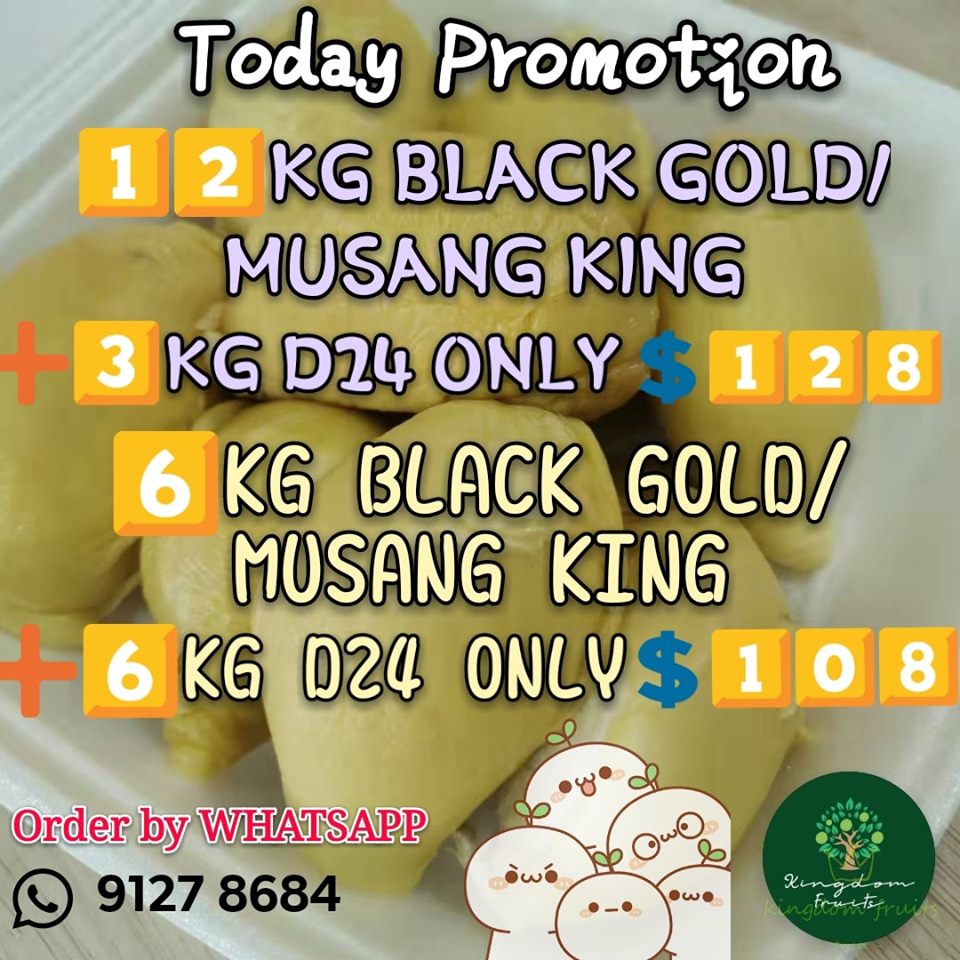 (That works out to be around $10 per kg for Black Gold/MSW durians without taking into account of the D24 durians.)
Orders above $100 comes with free delivery.
They will announce different promotion each day depending on the supply.
For example, they have a promotion on 1 August offering 10kg of Black Gold/MSW + 2kg XO for only $108.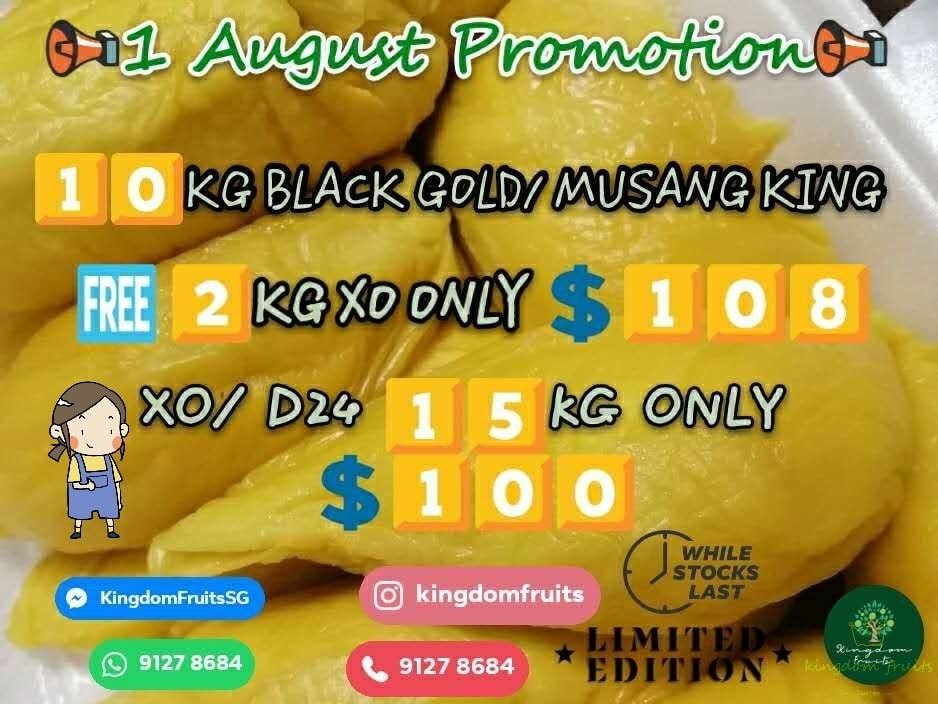 To order, simply WhatsApp/Call them at 9127 8684.
Check out their current promotion on their Facebook page here.