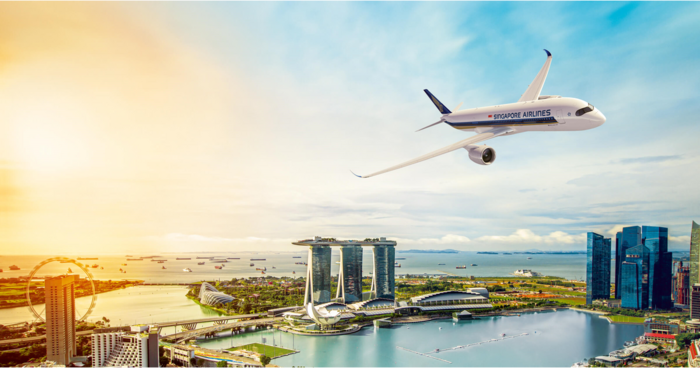 Singapore Airlines's Time To Fly Travel Fair is here
Here's a sale you don't want to miss. Singapore Airlines will be running a Travel Fair at Suntec Convention Centre from 11 to 13 November.
Enjoy amazing travel deals for 2023 and stand to win fantastic prizes when you book your fares during this period.
Date & Time:
11-12 November 2022, 10am-10pm
13 November 2022, 10am-9pm
Venue: Suntec Convention Centre Level 3 Concourse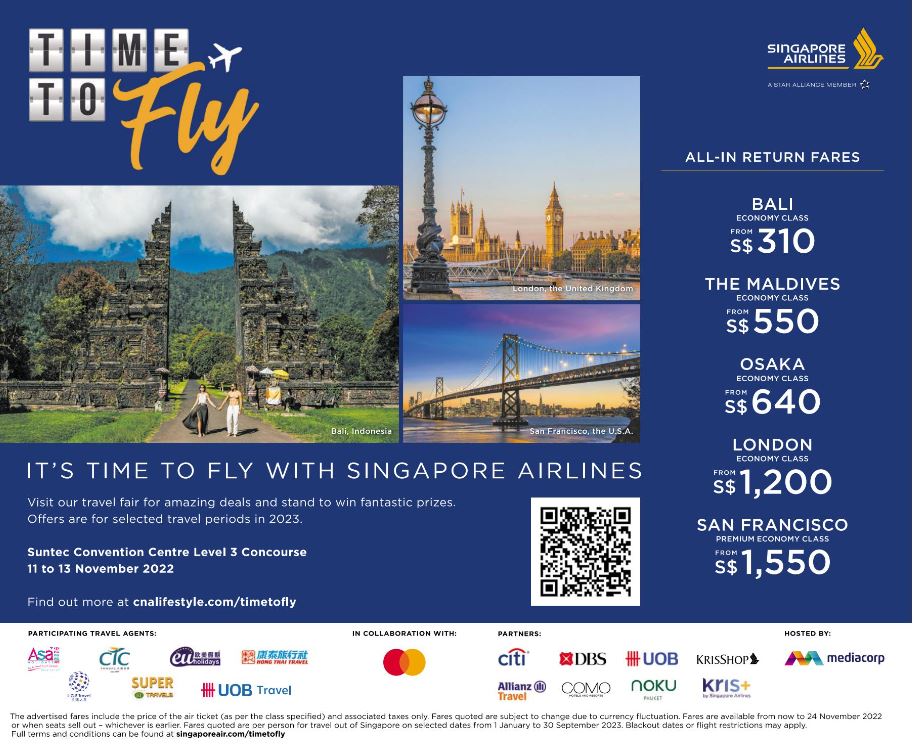 If you are unable to make it to the travel fair, you can still enjoy the promotional fares when you book your tickets online.
Fares to South East Asia
Fares to North Asia
Fares to West Asia
Fares to South West Pacific
Fares to Europe
Fares to North America
Share these promo fares with your travel buddy now!