5 Days Only Sale
Singapore Airlines and SilkAir has just launched a second sale this month, but this time round, it offers two-to-go fares at a much more attractive price. The limited-time sale will be only available for 5 days from 2 to 6 August 2019 and you can expect great fares to popular destinations in Thailand from as low as S$168, Vietnam from S$178, Japan from S$408 and more.
For the first time ever, you can also fly Singapore Airlines to Johannesburg, South Africa from as low as S$598. (This route usually costs around $800-$1000 return)
Also look out for fares to Paris and London selling at S$958 and S$958 respectively.
Check out the fares below or click here to book now.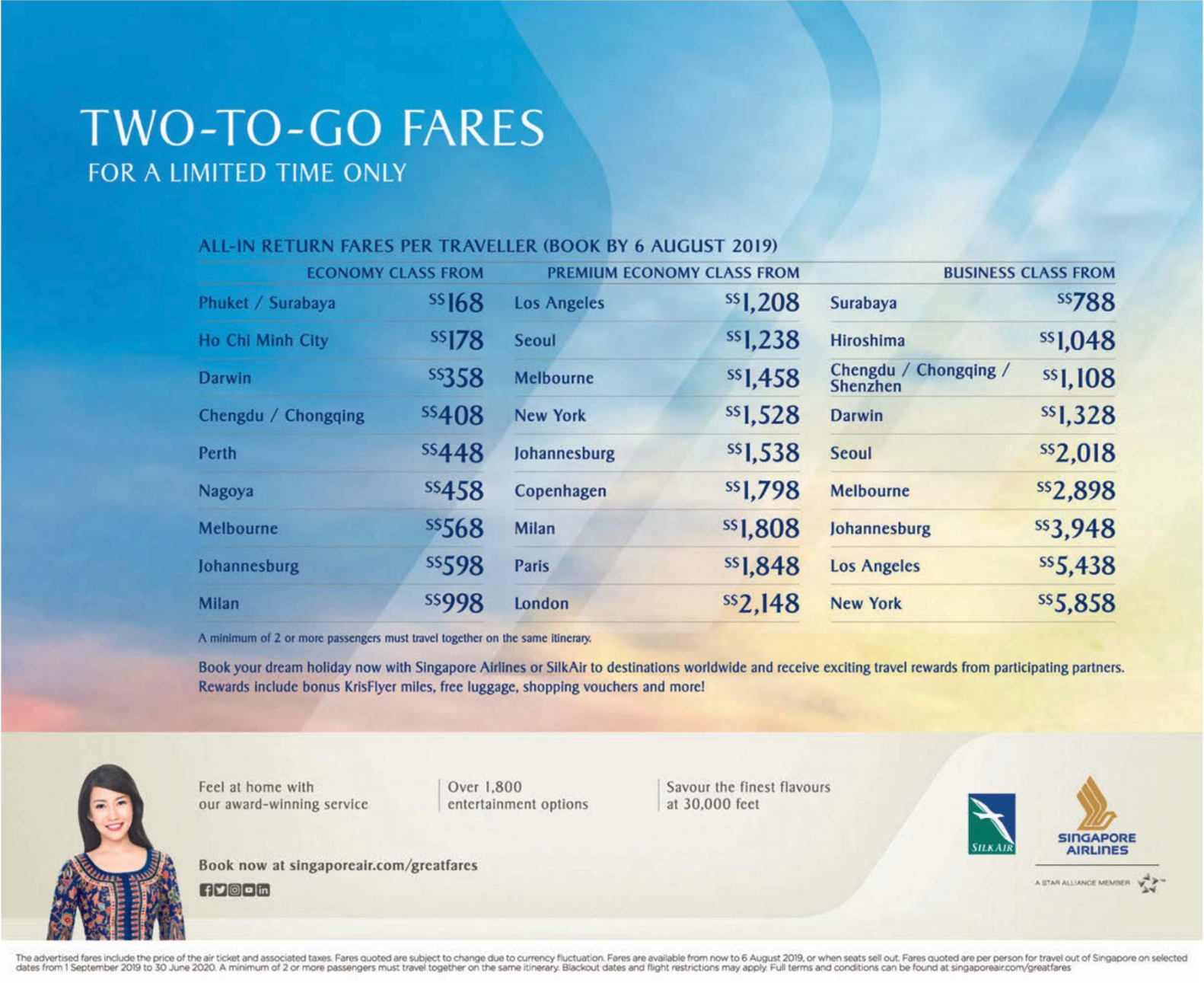 Editor's note: The two-to-go fares are the one listed in the asterisk * column, on sale from 2 – 6 Aug 2019. Do not be confused with the # column. You can click on the fares below to be re-directed to the Singapore Airlines's booking page.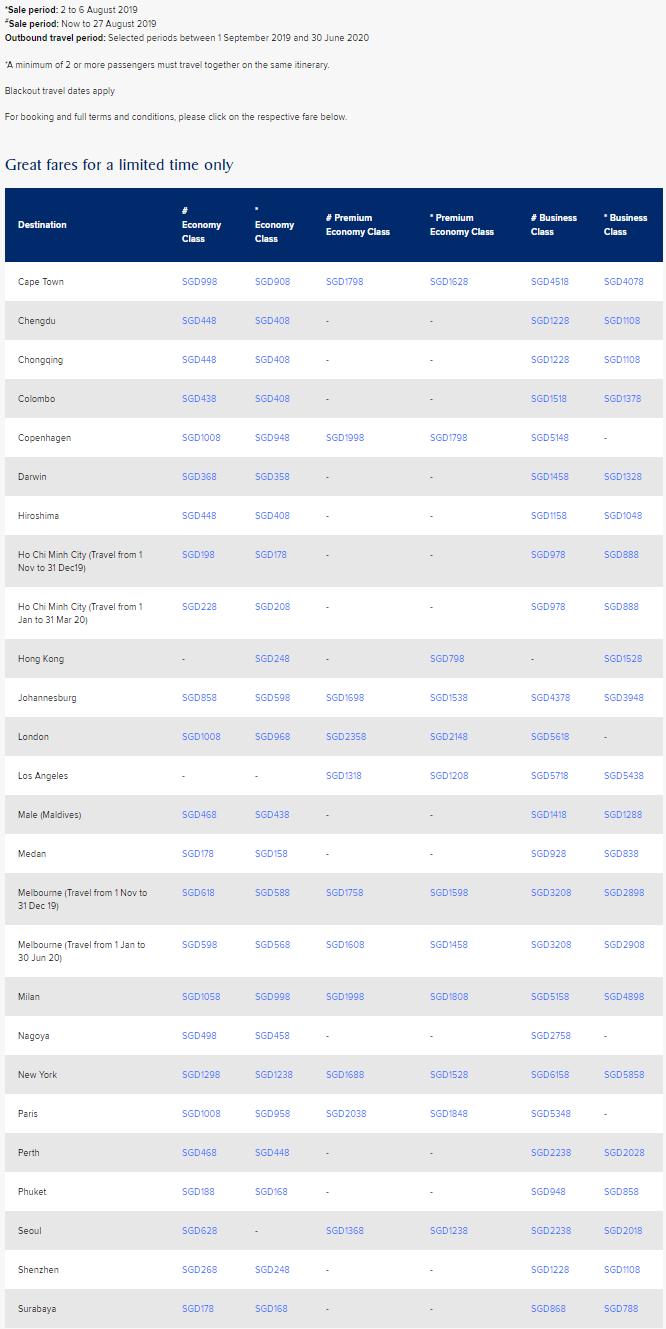 Who will you travel with? Share these promo fares with your friends and loved ones!