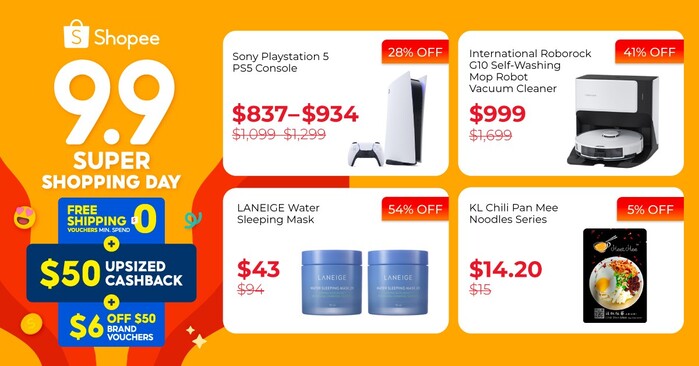 The year-end shopping season is here early thanks to Shopee, and now's the most rewarding time to treat yourself to your wishlist. Wave hello to mega savings from now till 9 September!
Celebrate with Shopee as they bring you Supersized Deals, Supersized Rewards, and Supersized Fun during the 9.9 Super Shopping Day. Here's your chance to stack vouchers and save big, enjoy $50 Upsized Cashback, $6 off $50 Brand Vouchers, and FREE Shipping Vouchers (with no min. spend) on 9 September.
Stay on this page if you want to know all the key highlights of this 9.9 Super Shopping Day.
Want to be one of 99 lucky winners to score a pair of travel packages? Simply place your orders from now to 9 September and stand a chance to win.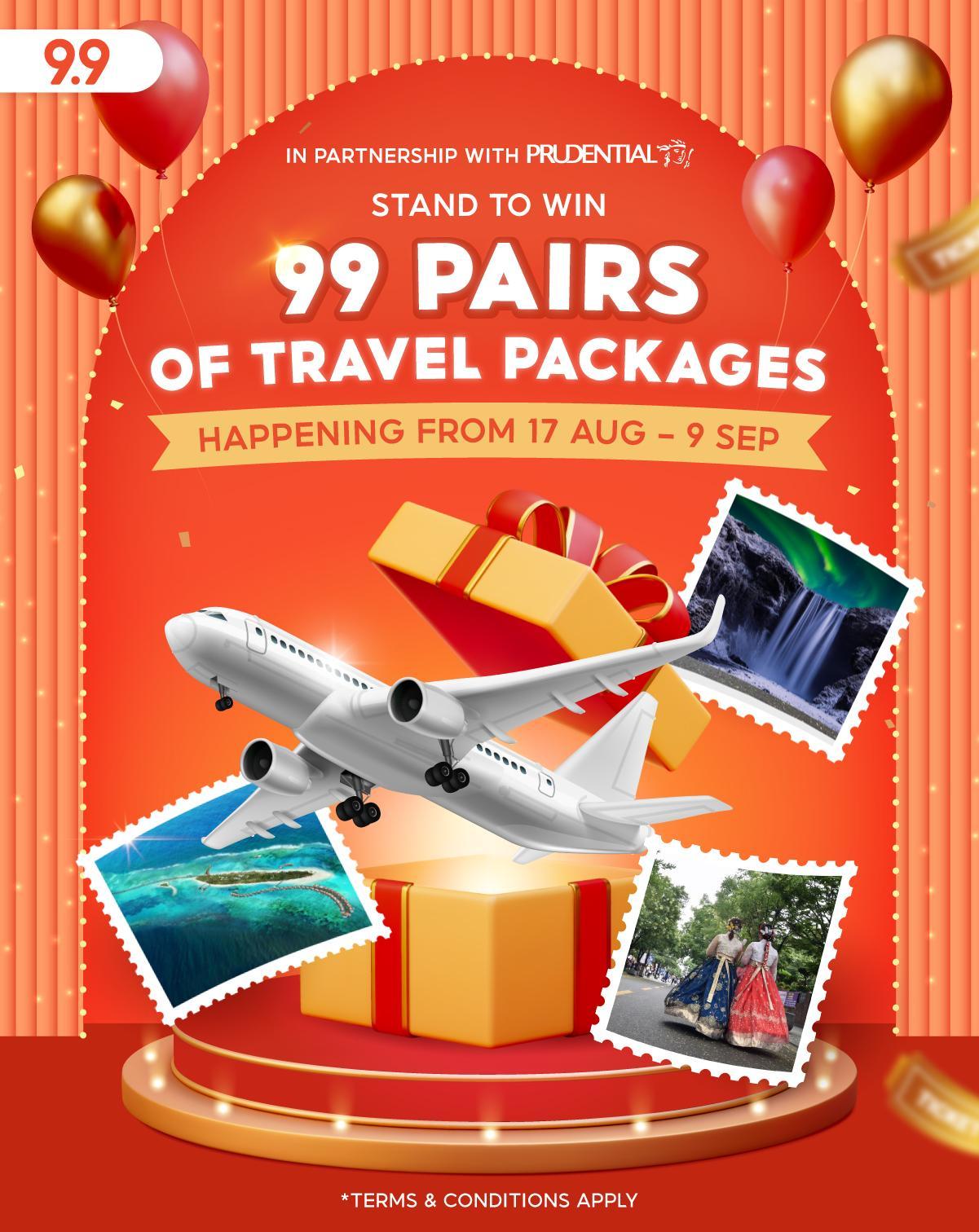 How to participate:
Step 1: Fill in a simple form here
Step 2: Collect golden tickets for every qualifying order(s) placed
3x golden tickets will be awarded for every order placed on 9.9. Winners will receive their prize in the form of travel vouchers and will get to select their preferred travel package within their respective winning tiers. Check out the Grand Prize and Tier 1 destinations (worth up to $8,800 per pair) below: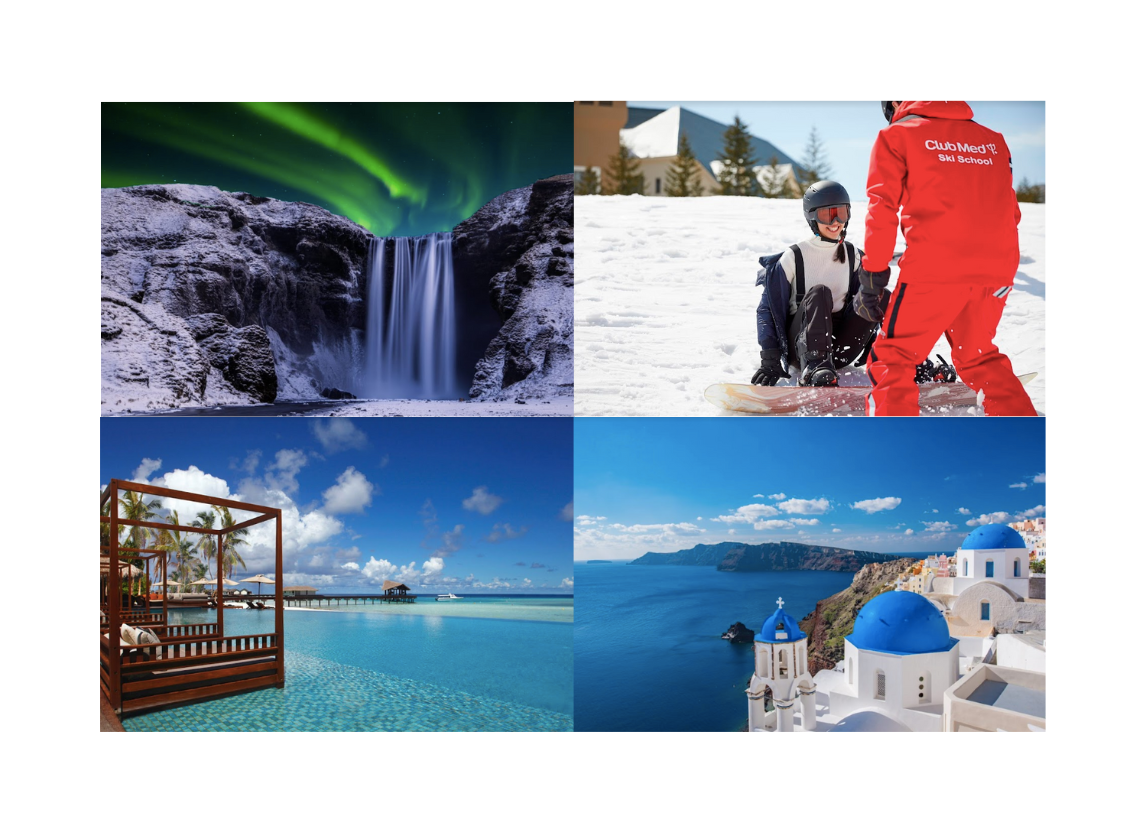 Grand Prize: 8D7N Iceland Round Island Guided Tour by Singapore Airlines
6D5N ClubMed Sahoro Hokkaido by Japan Airlines
6D5N The Residence Maldives Falhumaafushi Water Villa & Half Board Meal Plan
9D7N Catch All Greece By Qatar Airlines
7D6N Fiji Island Escape by Fiji Airways
Eyeing some must-have electronics? Don't miss out on Shopee's Super Tech Show happening from 9 to 11 September. Keep your eyes peeled for bestselling electronics and non-stop tech freebies (released at 2 pm, 5 pm, and 8 pm daily).
Daily slashed prices are available on our favorite brands:
Oh yes, we've heard that many of you have been struggling to get your hands on the highly coveted Playstation 5 (PS5)… Why not take part in the 9.9 Tech Giveaway? You may stand a chance to win a PS5 console and accessories worth $999 for FREE!
Supersized Brand Boxes
Expect jaw-dropping deals of up to 90% OFF supersized brand boxes from top-selling brands such as Medicube, Huggies, and many more! You can also save up to 82% on Surprise Boxes from brands such as Walch, Table Matters, and more at these prices:
$9 min. worth $50
$19 min. worth $70
$29 min. worth $100
$49 min. worth $150
$69 min. worth $180
And if you want to nab 9 best-loved brand boxes for Brand Box's 1st anniversary supersized giveaway, simply buy 1 brand box on 9.9 to qualify for a chance to win.
There will also be $100 limited-time deals where you can score a $9 Super Price Drop at 9 am, 2 pm, and 9 pm! Some featured products include:
Colgate Electric Toothbrush Brand Box (U.P $299)
Shopee x P&G Brand Box: Gillette Proglide5 Bundle Pack + Fusion ProGlide 12 Cartridges Refill (U.P $106.40)
… and more!
Crazy $0.10 & More Supersized Deals
Shopee fans should know the drill. Prep your fingers to snatch limited $0.10 deals at Shopee's $0.10 Flash Deal Relays happening from 10 to 11 am and 1 to 2 pm on 9 September. Deals are refreshed every 10 mins so camp by your phone. Remember to checkout with Shopee's FREE Shipping Vouchers to enjoy FREE shipping!
This time around, you can grab the hottest price reductions with $0.10 & more deals with the 9.9 exclusive Supersized Sampling Counter. Some of the top 9 samples include XX (to be updated). There will also be great deals starting from $2.90, $4, and $7! In addition, you can nab samples by category so there's no excuse not to participate.
Attractive Bank Vouchers
CIMB, Citi, UOB, DBS, Paylah, OCBC, Maybank, and HSBC have also jumped on the Shopee bandwagon, offering vouchers up for grabs from 1 to 9 September. Get up to $7 off $80, $15 off $180, or $20 off $250 when your pre-claim vouchers are stacked at checkout. Yay for maximum savings!
Shopee's Super Travel Fair is happening from now to 9 September! It's your one-stop shop to prepare everything you need for your next getaway:
Travel Accessories
Travel Fashion – winter wear, summer wear, outdoor hiking gear
Travel Tech Gadgets
Travel-friendly skincare and makeup
Travel Organisers
Stay safe essentials e.g. masks, sanitizers
Why book directly when you can book hotels on Shopee and save more with Shopee coins and vouchers? In partnership with Agoda, you can easily access 1M+ hotel properties worldwide! From 16 August to 9 September, you can even stand a chance to win a 3D2N Hotel Giveaway sponsored by Hilton Bali Resorts, Citizen M KL, and Hotel Indigo Bali Seminyak Beach, an IHG Hotel.
Checkout with ShopeePay
Want to earn 20% Upsized Cashback from popular brands such as I Love Taimei, Boost Juice, Mr. Fix, and more every day? All you have to do is checkout with ShopeePay.
And while you're busy buying with ShopeePay, Shopee will be holding a 99,999 Coins Giveaway where 10 winners will stand to win 9,999 coins.
Simply transfer a minimum of $15 or top-up a minimum of $15 via PayNow on selected days to qualify. Stand to win attractive prizes, including FREE snacks from ShopeePay merchants such as BreadTalk, Toast Box, Nam Kee Pau, Jollibean, and Old Chang Kee.
Think we're done? We're only halfway through! Continue reading if you want to bag home some of the top deals this 9.9 Super Shopping Day.
Tech Must-Haves
Sony Playstation 5 PS5 Console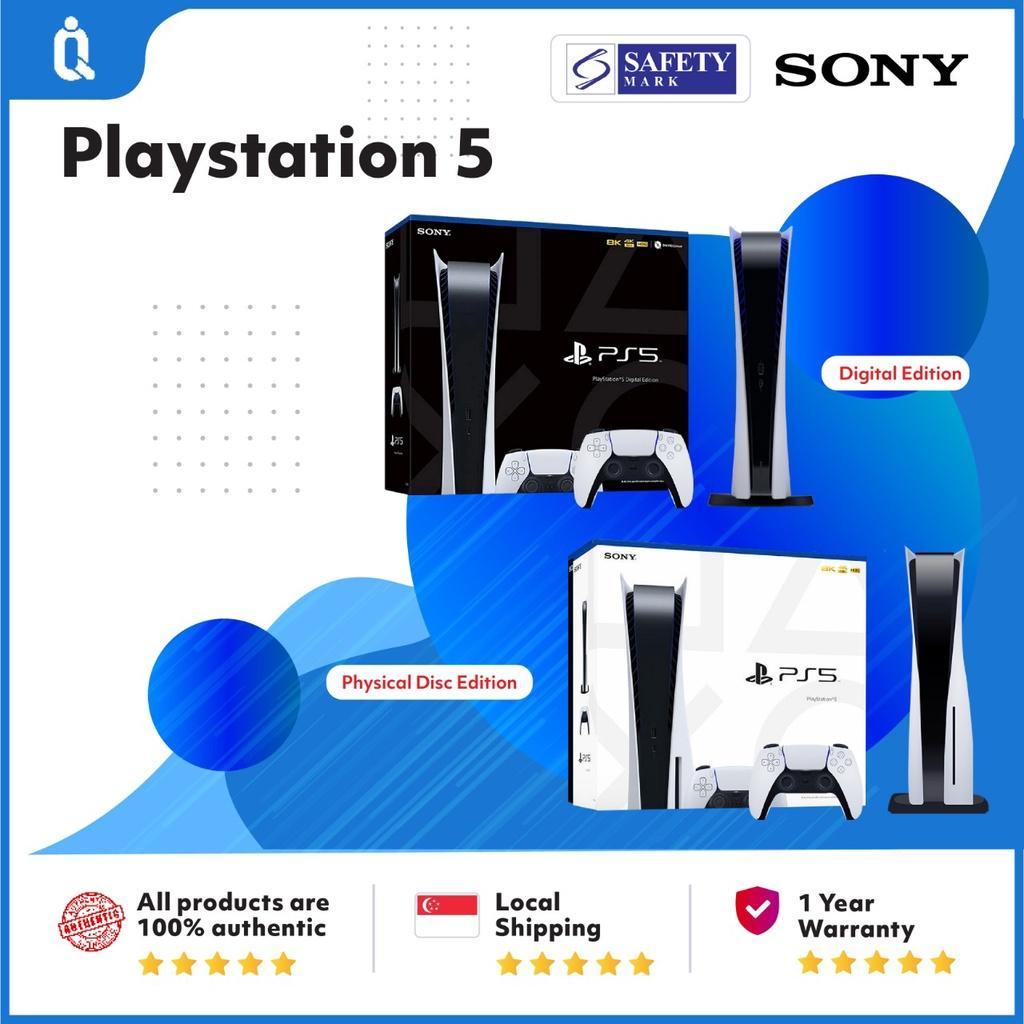 Now: $837.00 – $934.00
Original Price: $1,099.00 – $1,299.00
Introducing the Sony Playstation 5 PS5 Console. These series are export sets from Japan and Korea and can be trusted for authenticity. With near-instant load times, you won't have to wait around to start playing. Plus, the one-year warranty means you can purchase with peace of mind. The 3-pin Safety Mark adapter is also provided, so you can connect safely. And, did we mention that local shipping is FREE? So, don't wait any longer, order your Sony Playstation 5 PS5 Console from Shopee today.
Xiaomi Redmi Flat Display 27″ Gaming Monitor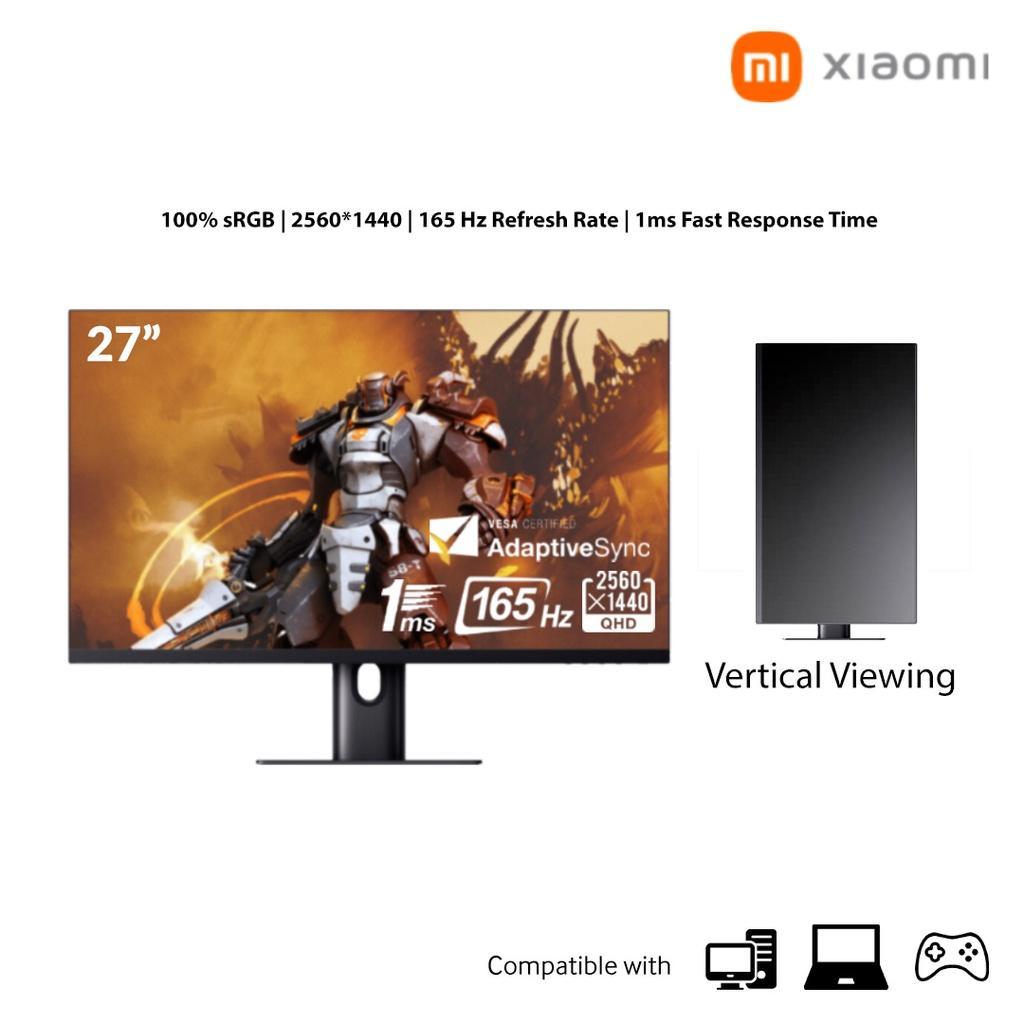 Now: $399.00 – $438.90
Original Price: $499.00 – $538.90
Looking for a gaming monitor with an ultra-clear image and wide viewing angle? Look no further than the Xiaomi Redmi Flat Display 27″ Gaming Monitor. This high-quality monitor comes with a rotating stand that supports portrait mode and wall mounting, making it easy to find the perfect viewing angle. Plus, with its low blue light certification, this monitor is gentle on your eyes and perfect for extended gaming sessions.
Home & Living
Skinature Pants by Drypers Carton
Now: $54.00
Original Price: $74.00
Get maximum baby comfort with Skinature Pants by Drypers. Made with soft and breathable materials, these pants are gentle for all skin types and even hypoallergenic for sensitive skin. They're tailor-made for speedy absorbency, preventing flow back, and come with a stretchable high waist for good grip on the waist. With all these features, it's easy to see why these Skinature Pants are a must-have for parents looking to keep their baby dry and comfortable.
Roborock G10 Self-Washing Mop Robot Vacuum Cleaner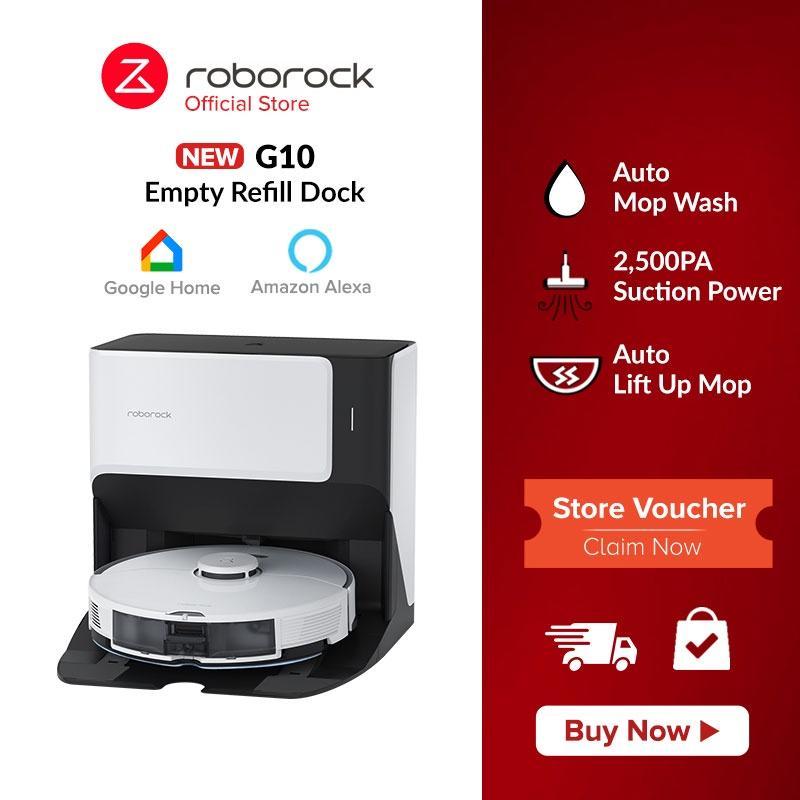 Now: $969.00
Original Price: $1,699.00
Looking for a nifty little helper around the house? Check out the Roborock G10 Self-Washing Mop Robot Vacuum Cleaner. This intelligent sweeping and mopping robot is perfect for keeping your floors clean. With its automatic water change and self-washing mop function, the mop pad vibrates 3000 times per minute to rub, scrub, and remove 99.99% of stubborn stains. You can even define no-mopping zones on the app. So go ahead and put your feet up, because this little robot has got you covered.
Supercharge Your Skin
La Roche-Posay Effaclar Duo(+) Double Power Set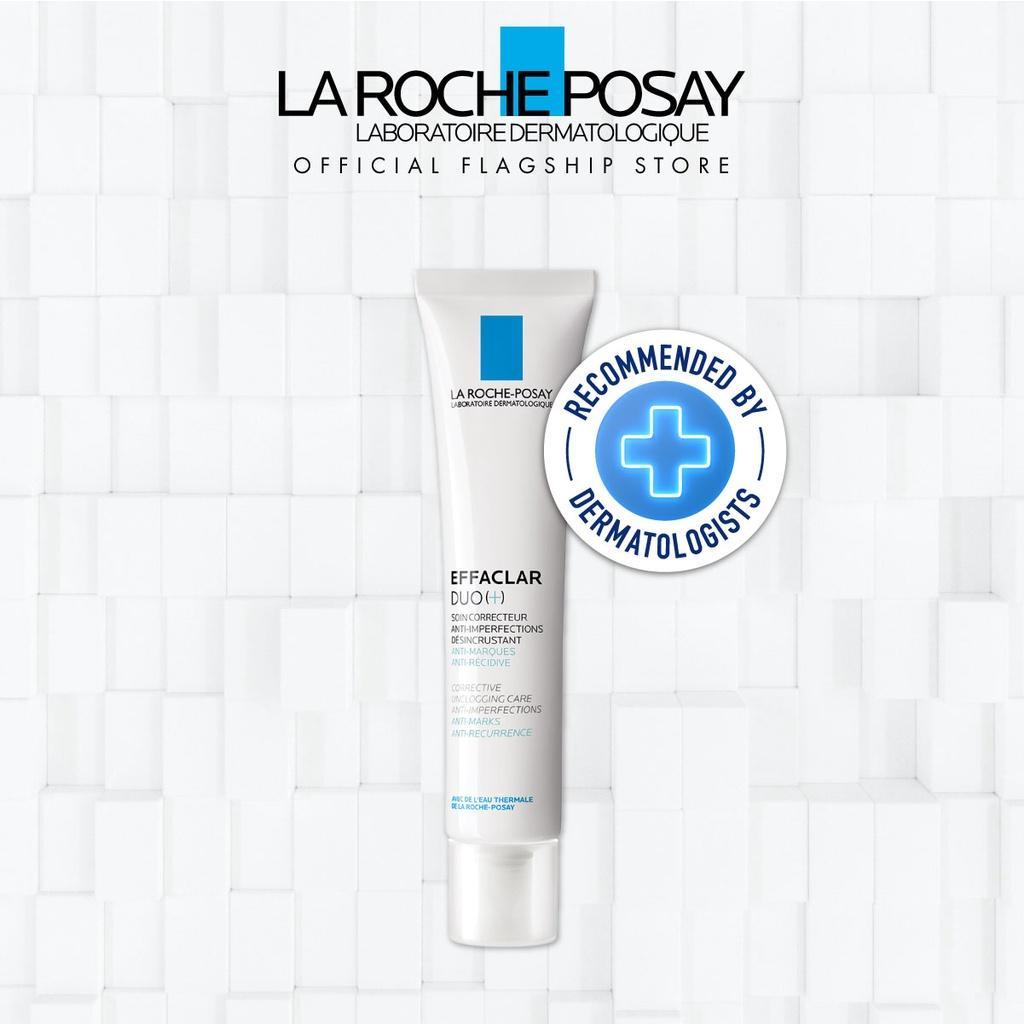 Now: $64.80
Original Price: $103.40
If you're looking for a bestselling, reinforced anti-imperfection moisturizer, look no further than La Roche-Posay's Effaclar Duo. Suitable for oily, acne-prone skin, this moisturizer reduces pimples and blackheads. Use it to rapidly clear existing spots and prevent their reappearance. With its non-greasy finish, it makes a wonderful makeup base for your daily beauty routine.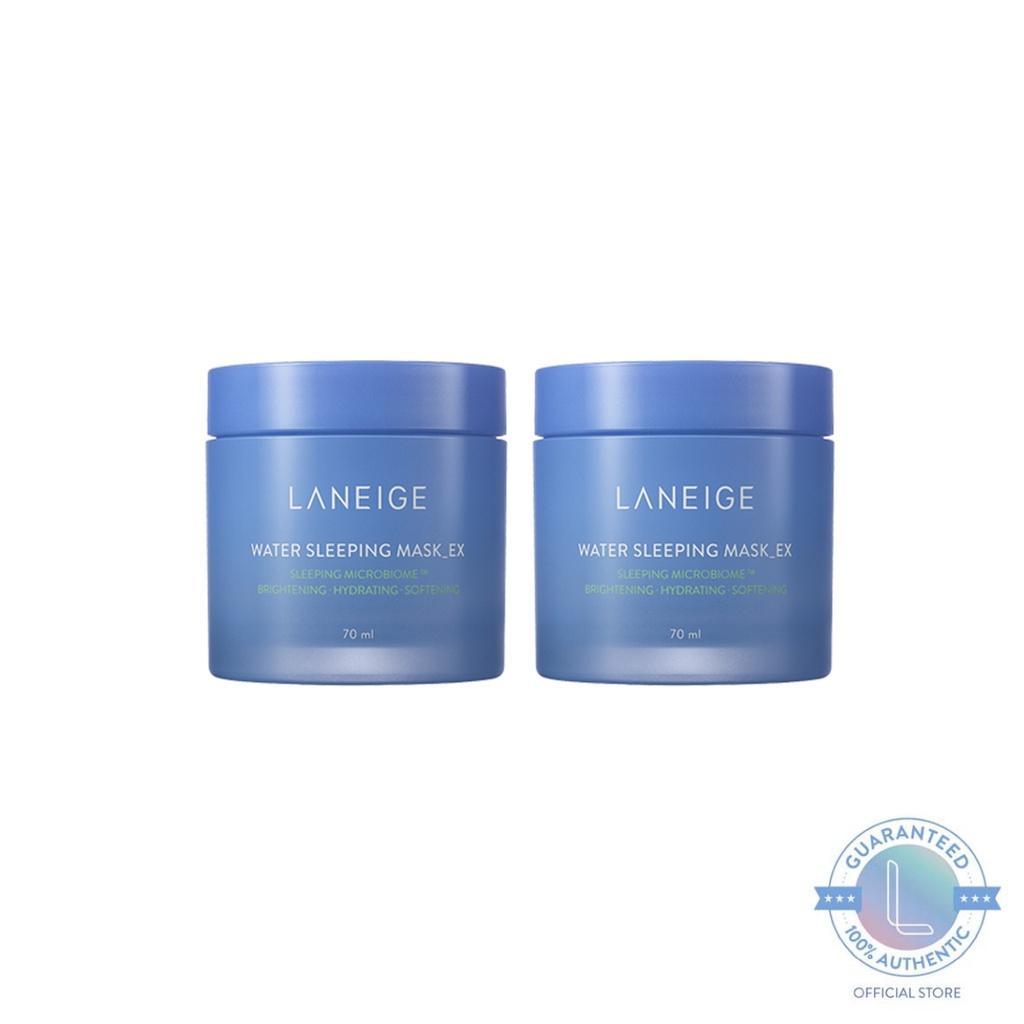 Now: $43.00 (lowest price exclusively on Shopee only)
Original Price: $94.00
Looking for a way to wake up to gorgeous, well-rested skin? Meet the LANEIGE Water Sleeping Mask. This overnight mask is voted by the media and users as the #1 Sleeping Mask, and it's easy to see why. The hydrating and smoothing formula leaves your complexion looking its best when you're awake. Plus, the probiotic complex strengthens and brightens tired skin. The best part? The aromatic sleep scent formula helps you relax. It's the ideal way to end your day.
Food Galore
KL Chili Pan Mee Noodles Series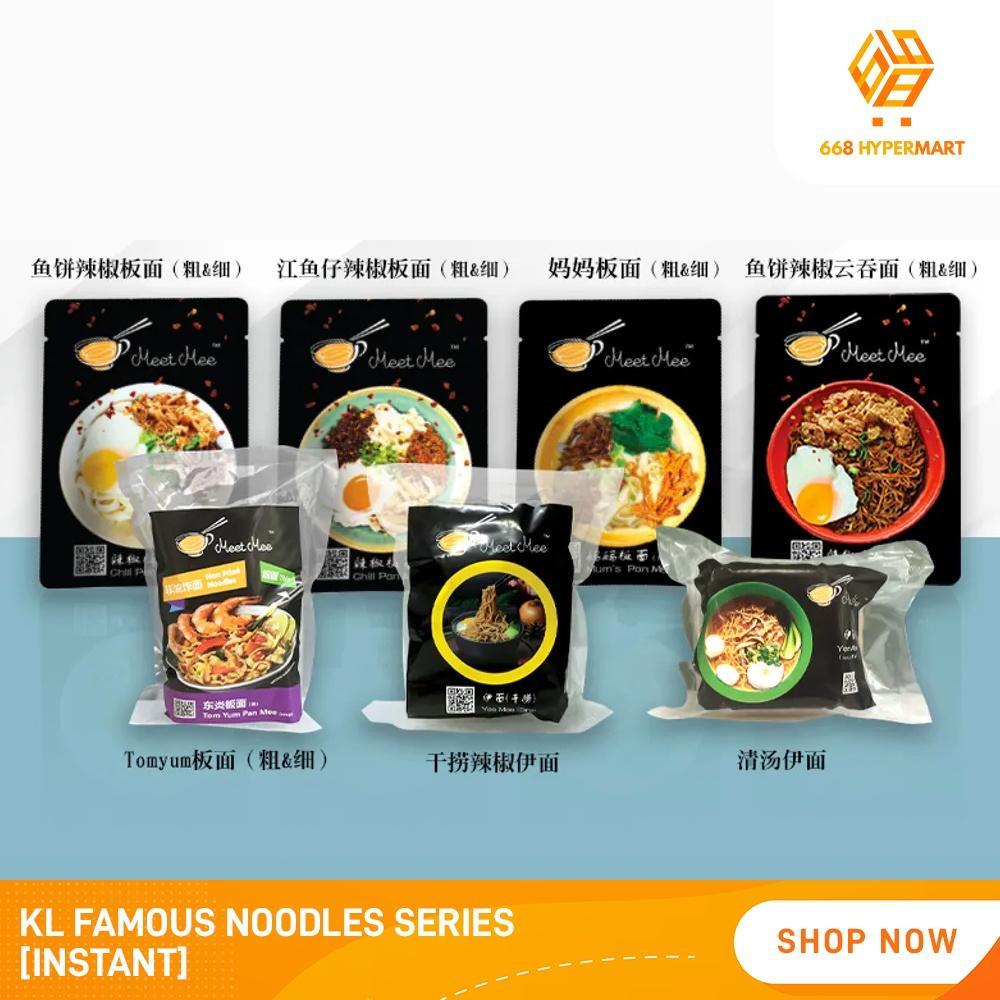 Now: $14.20
Original Price: $15.00
The wait is finally over! The KL Chili Pan Mee Noodles Series is now available on Shopee. This noodle series originates from a 20-year-old pan mee shop in Kuala Lumpur that is famous for its signature dried chili, fish cakes, and special seasoning. Now you can enjoy this classic Malaysian-style dish without having to travel. The KL Chili Pan Mee Noodles Series comes in a convenient ready-to-eat meal pack that only takes 10 minutes to prepare.
Dragon Brand Superior Jin Si Guan Yan Bird's Nest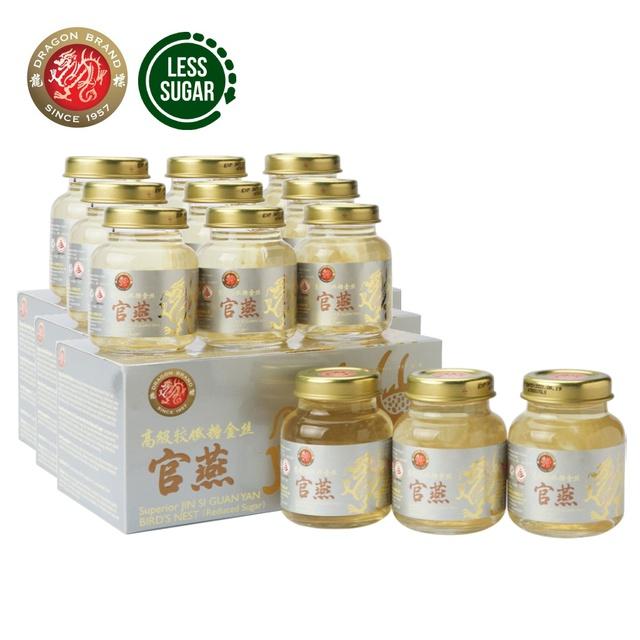 Now: $124.00
Original Price: $180.00
Health-seekers, here's an antioxidant-rich treat you will love. Dragon Brand Superior Jin Si Guan Yan Bird's Nest is a premium product made with the finest ingredients. It contains no artificial preservatives, coloring, or flavoring, and has a shelf life of at least 1.5 years. Because it's manufactured based on demand, you can be sure that you're getting the freshest possible bird's nest. At only 17 calories per bottle, it's a guilt-free way to boost your health.
And that's all from us! But before you go, Shopee wants to give your friend $10 off their first in-app purchase. In return, you will be rewarded with 800 coins for referring your buddy to Shopee. Win-win! Now, everyone can be a Shopee ambassador. Check out https://shopee.sg/referral-program today.
So what are you waiting for? Start your 9.9 Super Shopping Day right away!