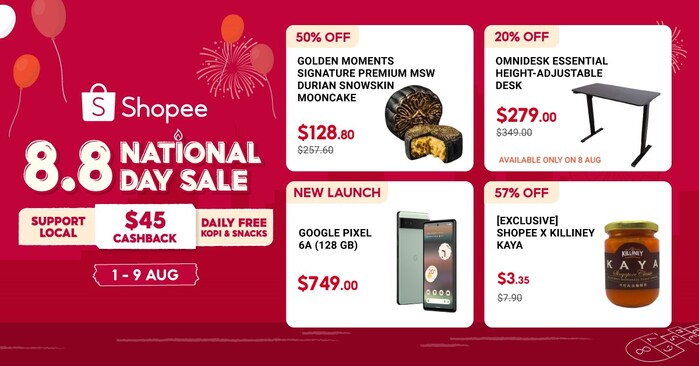 With National Day just around the corner, get into the Singapore Spirit and celebrate local with Shopee's 8.8 National Day Sale!
With $45 Cashback and Daily FREE Kopi & Snacks with ShopeePay from now till 9 August, there's no better way to embrace our kiasu shopping culture than this sale.
While commemorating the 57th birthday of our island home, let's show our Singapore pride and Support Local with Shopee. Here are the noteworthy highlights you won't want to miss.
In celebration of National Day, enjoy a FREE treat on Shopee from 1 to 9 August! To claim a FREE kopi/snack every day from 1 to 9 August, simply check in at 12 pm daily and take your pick.
Don't miss out on treats from BreadTalk, ToastBox, Nam Kee Pau, and more (worth up to $2 each). Fastest fingers first because limited redemptions only!
Here's how to claim your FREE Kopi & Snacks:
Claim a $0.01 platform voucher and choose one of the featured treats of the day.
Apply the voucher during checkout to get it for FREE.
Go to "My Vouchers" in your wallet and redeem your FREE treat from any participating merchants' outlets.
Stack Vouchers and Save Big
Prepare your Shopee carts and claim your all-time favorite vouchers released only on 8 August. Stack vouchers to enjoy up to $45 Cashback, $10 off $100 Brands Vouchers, and FREE Shipping Vouchers with no minimum spend, for the maximum savings on 8.8.
Support Local Homegrown Businesses
There's no better time than the National Day period to show your love for fellow Singaporeans who have started their own businesses.
Enjoy special deals from local sellers like Zenyum, ORIGINALAB, Razer, and more. Take this opportunity to also find out more about the intriguing stories of how well-known sellers like Posh Selection and The Music Works have thrived on Shopee!
Don't miss this chance to also participate in Shopee's National Day Giveaway where you can win prizes worth up to $999. To win prizes including a PRISM+ TV and more, all you have to do is follow these steps:
Spend at least $20 on Support Local tagged items.
Vote for your favorite seller story from 1 to 9 August to get 10 bonus chances.
Look out for the winning store with the most votes, as they will have 50% off no minimum spend vouchers (limited quantity, capped at $15) released on 8 and 9 August.
Prize winners will be notified via Shopee's push notification, so keep a lookout and chat with @shopeesg to redeem your prize.
National Day Bestsellers
Get your hands on Shopee's best-selling deals at jaw-dropping prices by entering the 48H Brands Flash Sale only on 8 and 9 August.
You will get to enjoy up to 90% off 300 authentic brands like PRISM+, ErgoEdge, New Moon, and more! Exclusively on 8 August, be sure to also camp for the $15 Mega Price Drop Brand Boxes (up to $300 worth value).
$0.10 & More Pasar Malam
Reminiscing times at our neighborhood Pasar Malams, it's time to bring out your Auntie Spirit with Shopee's $0.10 Flash Deal Relays!
Grab limited $0.10 deals only on 8 August from 10 am to 11 am, and 1 pm to 2 pm. Deals are refreshed every 10 minutes so be sure to stay on the page and checkout with the FREE Shipping Vouchers to enjoy FREE shipping.
And that's not all! Shopee's 8.8 Exclusive Collections: $0.10 & More Deals offers irresistible Under $5 Pasar Malam Deals, Mid-Autumn Festival Essentials, and Specially Curated Deals Under $0.50, $0.99 & $1.99 that will leave you oh-so-satisfied if you're one that keeps an eye out for the best promotions.
Read on to check out some of the featured products on sale during Shopee's 8.8 National Day Sale.
Support Local on Shopee
[Exclusive] Shopee x Killiney Kaya
Now: $3.25
Original Price: $8.90
For an authentic taste of Singapore, try Killiney Kaya, a delicious blend of eggs, sugar, coconut milk, and fresh pandan leaves. This rich and creamy jam is handmade daily using all-natural ingredients. If you want to add some Singapore flavor to your breakfast or afternoon tea, spread some Killiney Kaya on your daily toast, English muffins, or warmly baked scones.
[1 FOR 1] Golden Moments Signature Premium Mao Shan Wang Durian Snowskin Mooncake (Box Of 4)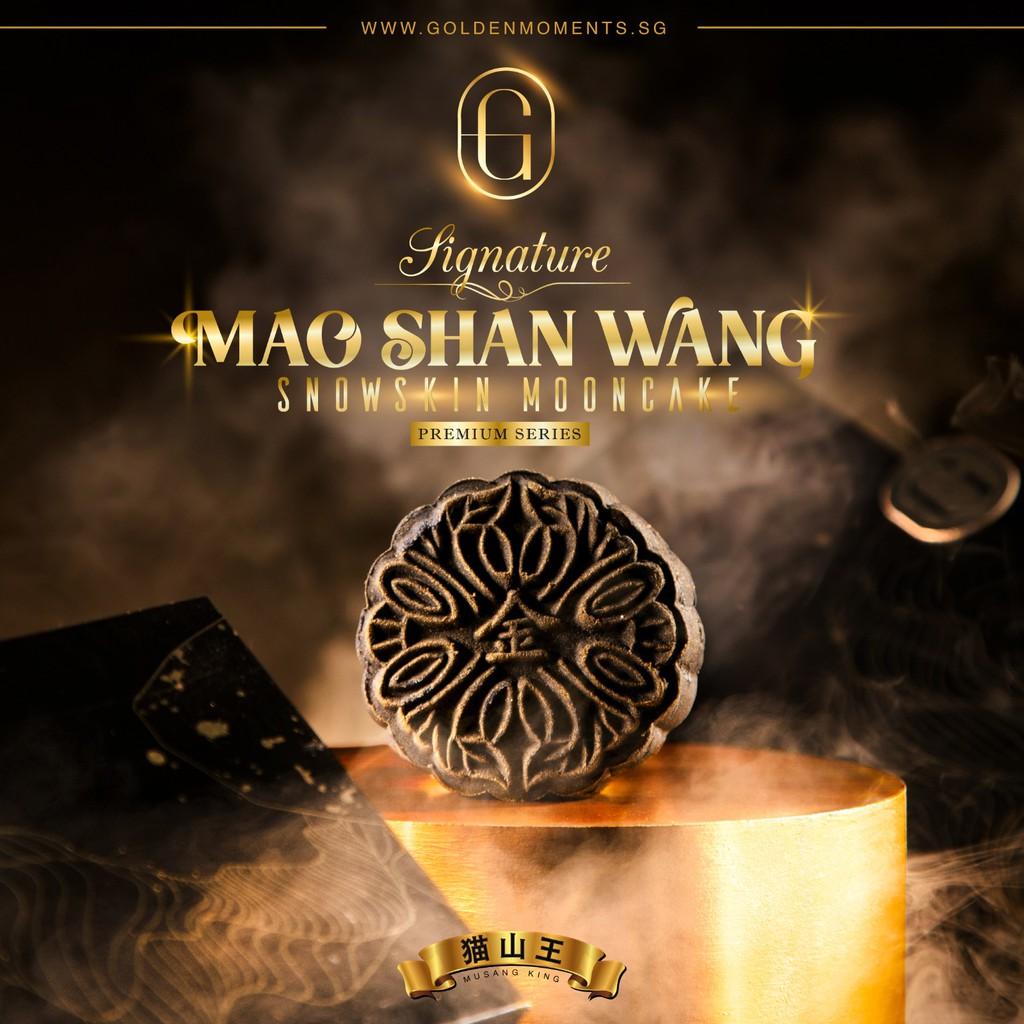 Now: $128.80
Original Price: $257.60
Looking for a luxurious mooncake to gift before the Mid-Autumn festival? Look no further than Golden Moments' Signature Premium Mao Shan Wang Durian Snowskin Mooncake. Filled with luscious Mao Shan Wang durian purée, this mooncake is encased in a silken charcoal snowskin and topped with a premium dash of gold. It's sure to captivate the hearts of all durian lovers.
Now: $42.99
Original Price: $72.00
For an award-winning tropical brew, look no further than Tiger beer. This full-bodied beer is apt for any occasion. Whether you're looking for a bold lager or a refreshing lager of regional significance, Tiger beer is a perfect choice. So crack open a can and enjoy from your pack of 24. Now comes with FREE delivery so you don't have to bag it home yourself.
PRISM+ Q65 Quantum Edition 4K Android TV (65-inch)
Now: $1,008.00 – $1,177.00
Sale Price: $1,999.00 – $2,398.00
The television we've all envisioned for. From its sleek design to the Quantum Color backlight technology, experience visual brilliance like never before. Plus, Singapore's hottest-selling Android TV™ brand ensures you have all the features you need right at your fingertips. Going at an unbelievable price point don't miss out on this incredible opportunity to upgrade your device to the best 4K Android TV right from Shopee.
OSIM uCozy Neck and Shoulder Massager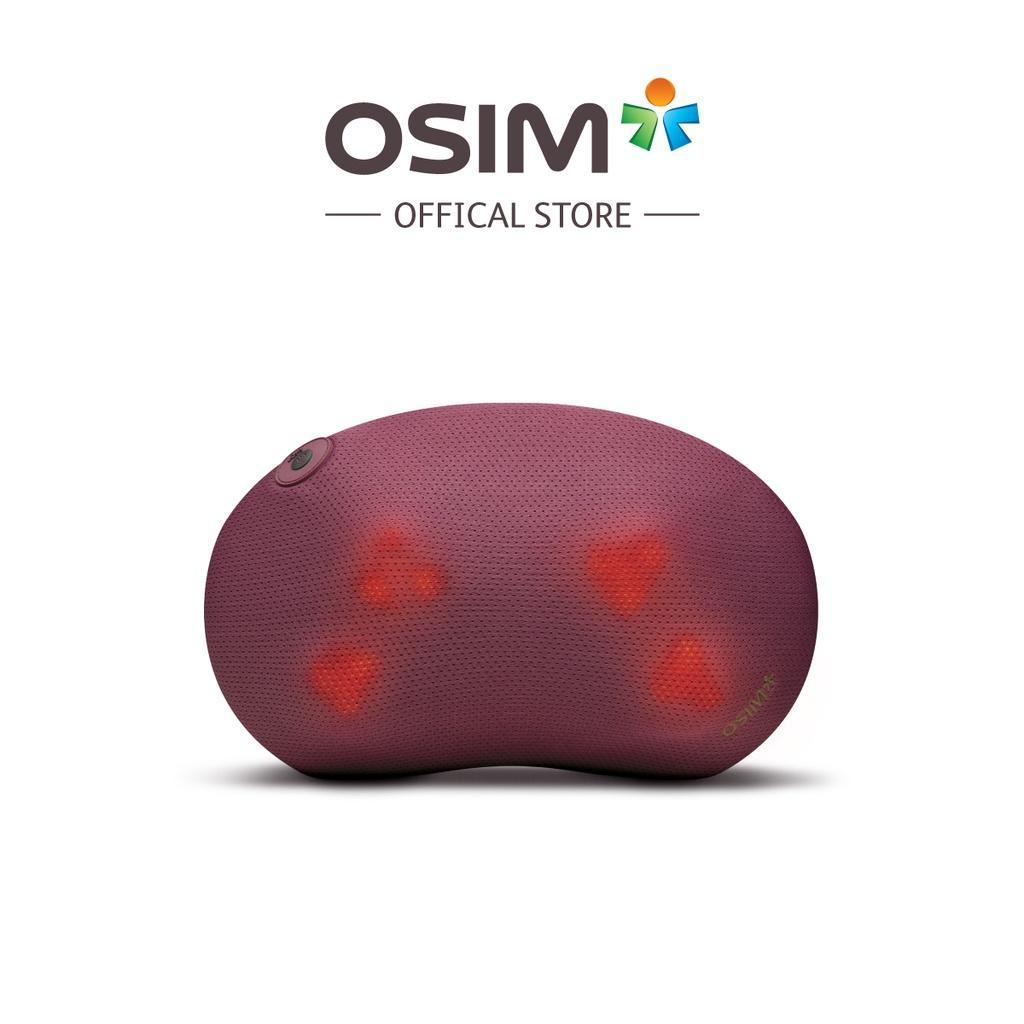 Now: $119.00
Original Price: $169.00
After a long day of work, you deserve a little R&R. The OSIM uCozy Neck and Shoulder Massager is here to give you a soothing massage that will relieve any strains, ease tense and aching muscles, and provide warmth for ultimate relaxation. With its robust 3D dual-directional kneading action, this massager is excellent for anyone who needs a little TLC. So sit back, relax, and let the OSIM uCozy Neck and Shoulder Massager work its magic.
Available on 8 August Only
Nintendo Switch OLED Model (1 Year Warranty) – Tech Cobe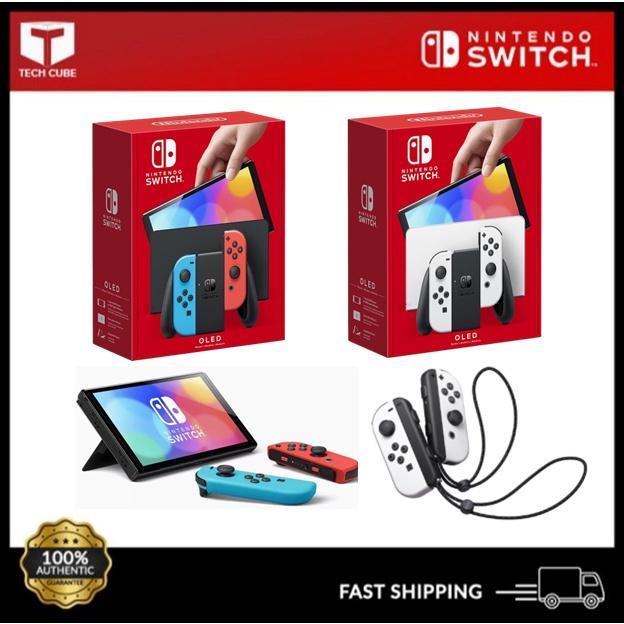 Now: $408.00
Original Price: $549.00
Shopee presents the newest addition to the Nintendo Switch Family – the Nintendo Switch OLED Model. This model features a 7-inch OLED screen, allowing for vivid colors and crisp contrast. The clarity of the screen and enhanced audio will provide you with a truly immersive experience and have you enjoying your games like never before. Worried about space? Fret not. The 64 GB of internal storage will keep all of your favorite games in one place.
The Omnidesk Essential – Entry-level Height-Adjustable Desk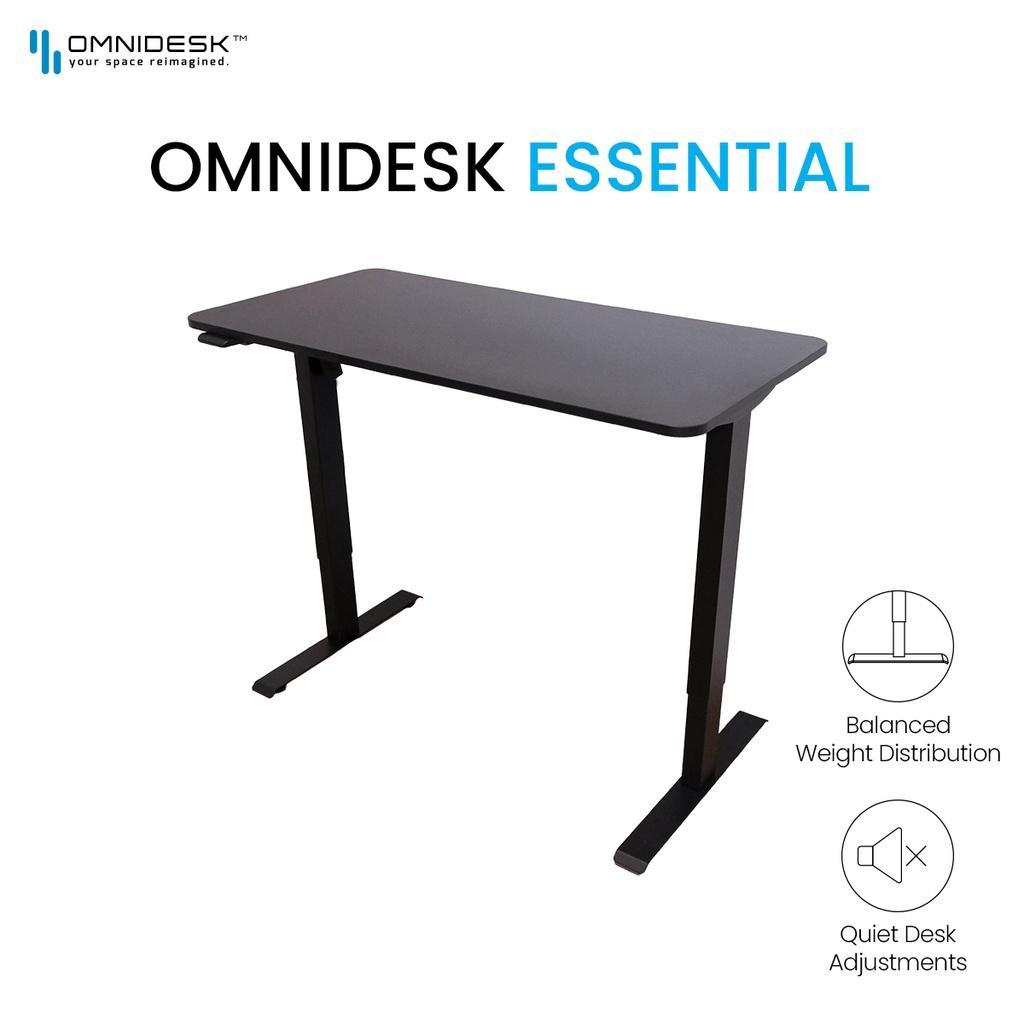 Now: $279.00
Original Price: $349.00
The Omnidesk Essential is the wonderful gateway into the world of workspace ergonomics. For those who are looking for an affordable way to improve their working posture, the Omnidesk Essential is a great option. With its micro-textured laminate finish and scratch-resistant surface, this desk is also built to last. Plus, with an up to two-year local warranty, you can be sure that your investment for better posture is safely protected.
Available on Both 8 & 9 August
Google Pixel 6a – 128GB – Android 5G Smartphone with a 12-megapixel camera and 24-hour battery
Now: $749.00 (newly launched!)
Get the power of Google in your pocket with the Google Pixel 6a – 128GB. This Android 5G smartphone is super fast and secure, excellent for keeping up with your hectic lifestyle. With a battery that can lasts up to 72 hours, you will never have to worry about running out of juice. Plus, its dual rear camera with an upgraded ultrawide lens and Magic Eraser function will allow you to create picture perfect moments. Coupled with the fingerprint-resistant coating, you can rest assured your screen will always look spotlessly clean.
(New Flavors) Zi Hai Guo Self Heating Rice 245g – 260g Zihaiguo Instant Rice 自嗨锅自热小火锅自热煲仔饭自热米饭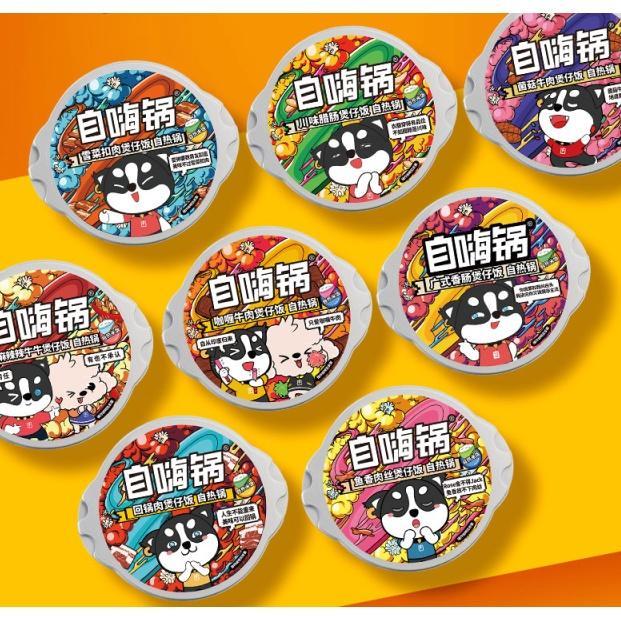 Now: $4.30 – $13.80
Original Price: $5.50 – $16.00
Looking for a hassle-free and delicious meal? Look no further than Zi Hai Guo Self-Heating Rice. In just 15 to 20 minutes, you can have a piping hot and nutritious meal. With new flavors added, there's something for everyone to enjoy. Whether you're at home or on the go, Zi Hai Guo Self-Heating Rice is the ideal solution for an easy and flavorsome meal. Now available in these flavors:
Mushroom Beef Claypot Rice 菌菇牛肉煲仔饭 | 245g
Cantonese Sausage Claypot Rice 广式香肠煲仔饭 | 263g
Taiwanese Braised Pork Claypot Rice 台式卤肉煲仔饭 | 260g
Yuxiang Shredded Pork Claypot Rice 鱼香肉丝煲仔饭 | 260g
Sichuan Sausage Claypot Rice 川味腊肠煲仔饭 | 263g
Curry Beef Claypot Rice 咖喱牛肉煲仔饭 | 260g
Mala Beef Claypot 麻麻辣辣牛牛 | 260g
Green Pea with Pork Belly Claypot Rice 雪菜扣肉煲仔饭 | 245g
Preserved Pork 梅菜扣肉煲仔饭 | 260g
Mushroom Chicken Claypot Rice 香菇滑鸡煲仔饭 | 260g
Twice Cooked Pork Claypot Rice 回锅肉煲仔饭 | 260g
Curry Beef Hotpot Rice 经典咖喱牛肉 | 424g
Grandma Braised Pork Hotpot Rice 外婆红烧肉 | 424g
Spicy Beef Hotpot Rice 麻辣水煮牛肉 | 424g
Spicy Beef & Potato Hotpot Rice 香辣土豆牛肉 | 424g
Beef Bibimbap Hotpot Rice 肥牛石锅拌饭 | 424g
Sour Beans & Pork 酸豆角肉沫 | 260g
Vege & Fried Eggs 外婆菜炒蛋 | 275g
Spicy Pork Belly 麻辣爆肚粉 | 164g
[Bundle of 8] Redoxon Triple Action Orange Effervescent 45 Tablets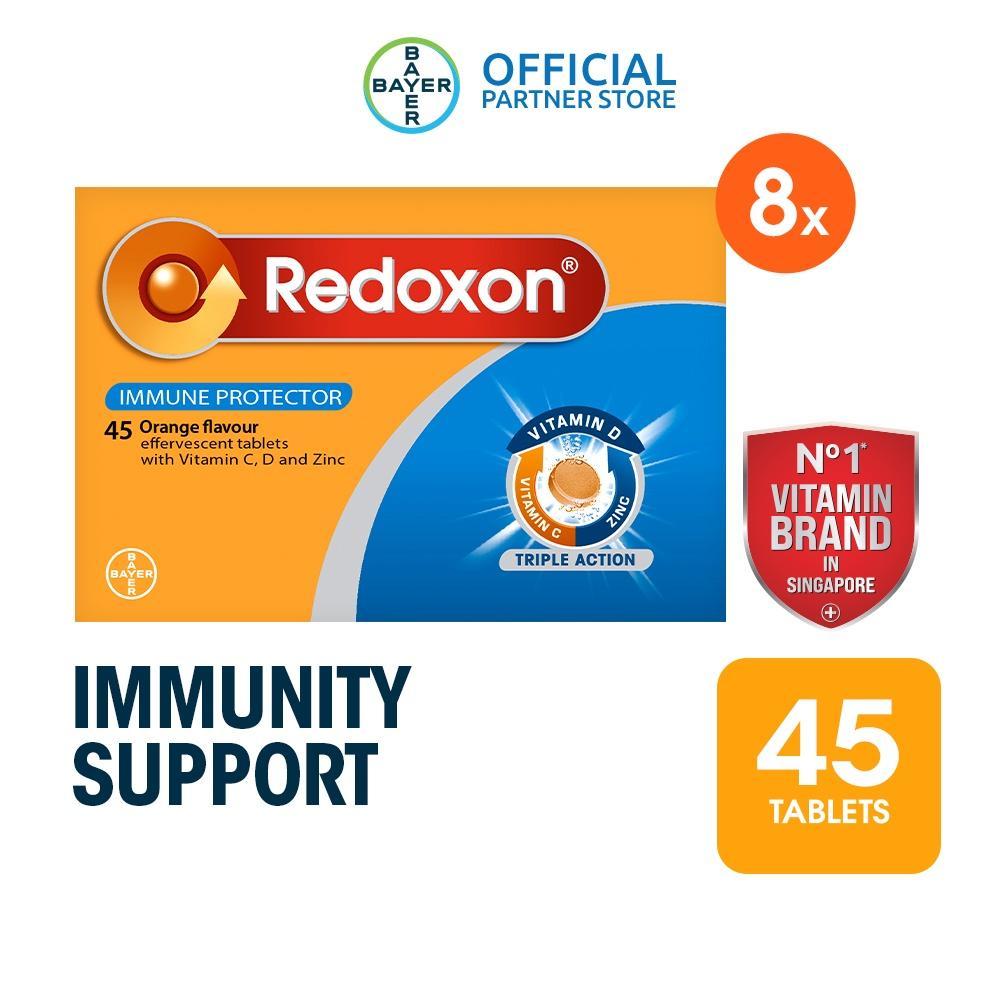 Now: $138.00
Original Price: $259.20
Looking for an immunity boost? Redoxon Triple Action Orange Effervescent Tablets are here to help. Formulated with Vitamin C, Vitamin D, and Zinc, this dietary supplement is designed to support your daily immunity. What's more, it's suitable for diabetics and contains no added sugar. Simply dissolve in water to make a healthy, refreshing drink. With this bundle of 8, you will always be prepared.
Before we go, Shopee is welcoming new shoppers with a $10 off no minimum spend off their first purchase with this exclusive code: SHOPEE88NDSALE. So don't forget to key in the promo code before you hit the checkout button.
And for the rest of us Shopee fans who know the drill, have a lovely time shopping at Shopee's 8.8 National Day Sale!