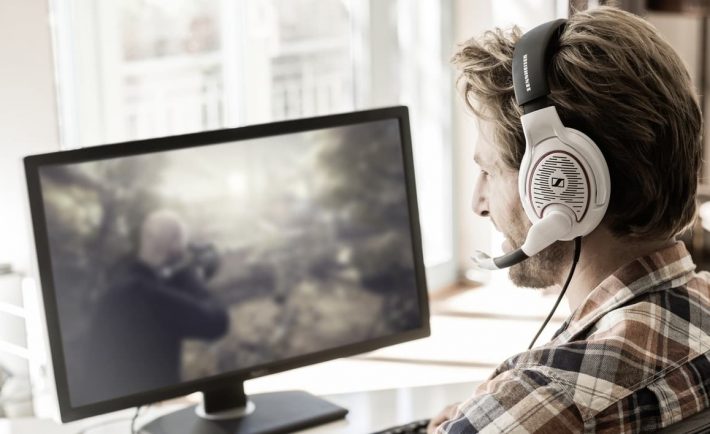 Grab a Sennheiser headphones at a good price 
You do not have to spend a fortune to get the best quality headphones. From 29 November – 12 December, Sennheiser will be running a 12.12 Sale on their Shopee's online store and customers can get ready to score fantastic deals on some of their top-selling headphones at up to 30% discount!
Not many headphone brands come close to Sennheiser when it comes to delivering superior sound quality. With decades in audio equipment development, Sennheiser has uncovered the best in audio quality through all their line of German-engineered products including earphones, headphones and more.
Whether you are looking to shop for your all time favourite headset for the best gaming experience or a Christmas gift for your audiophile friends, there are definitely great bargains to look forward to!
All products come with 2 years international warranty.
Check out some of the highlights below::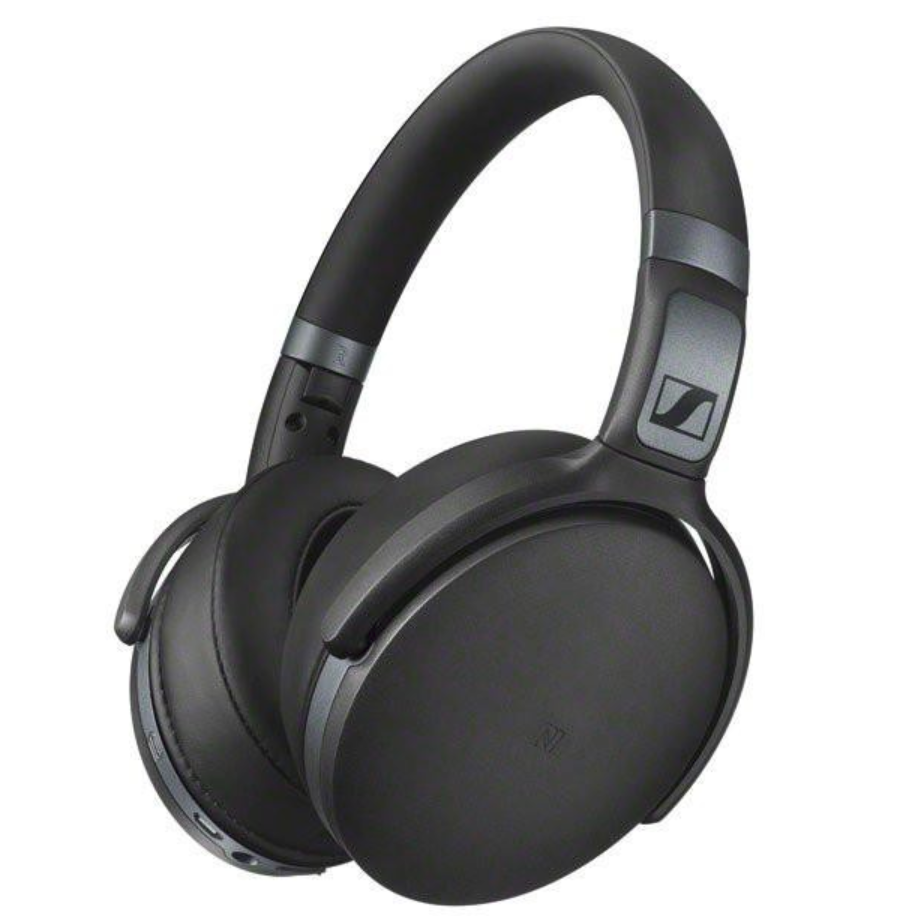 They say: The new Sennheiser HD 4.40 BT offers high-quality wireless sound for every day listening on the move. The closed-back, around-ear headset features Bluetooth 4.0 and aptX compatibility to deliver true Hi-Fi sound with a satisfyingly dynamic bass. Its elegantly minimalistic design has been crafted from robust, high-quality materials to meet the requirements of the street.
Take your music with you, anywhere. Versatile and vibrant, the new HD 4 series comprises the complete Sennheiser quality package in a range of durable, closed-back, over-ear headsets that redefine the quality of sound.
When you love the sound of the HD 4.40 BT, that's no coincidence at all. The closed-backed design of this headset is fitted with proprietary Sennheiser drivers that came a long way before being allowed to transmit sound to your ears. So, enjoy their well-balanced, amazingly detailed sound with dynamic bass.
Was $239, now $179! (Save 25%) | Limited set available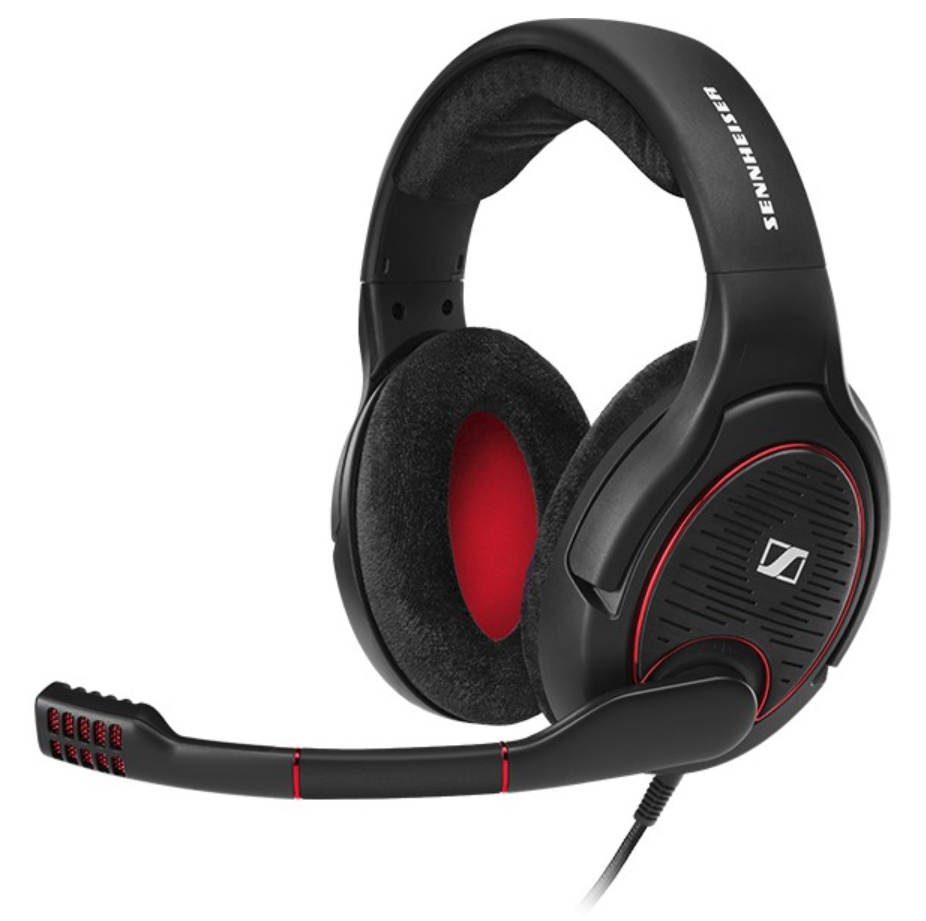 They say: The preferred headset for professional gamers throughout the world. German-engineered speaker technology and a top-notch noise-cancelling microphone deliver outstanding hi-fi performance that let you focus on the game, not your headset.
GAME ONE is the crème de la crème headset for home gaming. It is arguably the most comfortable high-end gaming headset on the market and it features an extremely accurate and natural sound experience.
Feel the rush, the beats, the tension and the awesome sound. Not your headset. The GAME ONE gaming headset features an extremely accurate and natural sound experience. The open design ensures that air can be led through to your ears, keeping your head light and cool for hours of non-stop gaming.
Whether you play for 30 minutes or all night long, the GAME ONE ensures that you do not break a sweat. The headset features XXL plush velvet ear pads and a cushioned headband. These features ensure maximum comfort – even during your longest sessions.
Was $339, now $269! (Save 20%) | Limited set available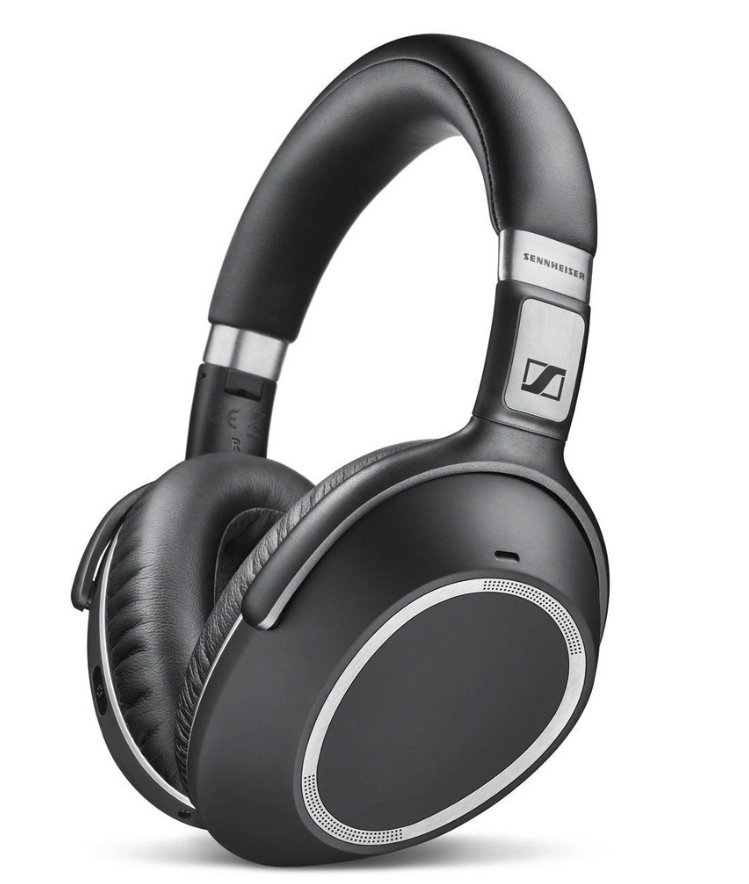 They say: The Sennheiser PXC 550 Wireless turns every journey into a first-class experience. Enjoy Sennheiser's trademark high-quality sound and NoiseGard™ hybrid adaptive noise cancellation, all packed into a sleek foldable design. Control your sound using the ear cup-mounted touch control panel, and an intuitive voice prompt system. With up to 30 hours of battery life, the PXC 550 Wireless lets you travel around the world in comfort on a single charge.
The world can be a noisy place. The PXC 550 Wireless allows you to shut the door on it. Create intimate space in the most chaotic of environments with Sennheiser's NoiseGard™ Hybrid adaptive noise cancelling technology. The louder the noise around you, the harder the technology works, and the more satisfying the sound. The PXC 550 Wireless boasts extraordinary battery life of up to 30 hours* of continuous use. So now you can span the globe on a single charge, without leaving your own private world.
Was $649, now $449! (Save 30%) | Limited set available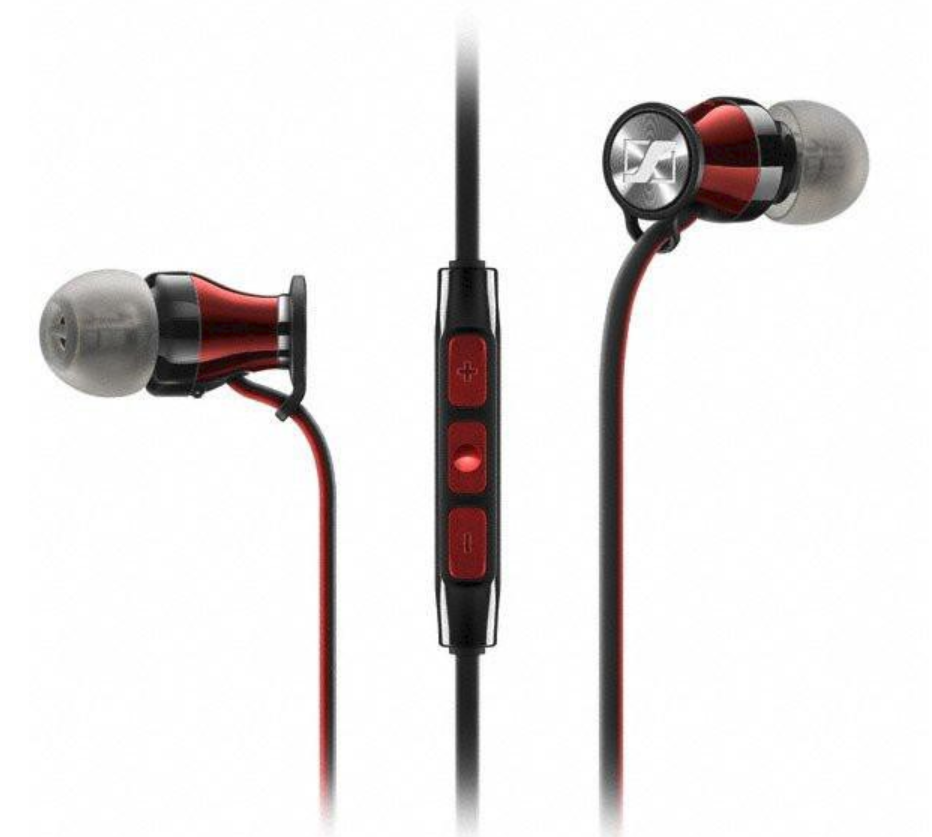 They say: The Sennheiser MOMENTUM In-Ear is the smallest member of the MOMENTUM product family. Still, it offers uncompromisingly clear, brilliant and powerful sound like all MOMENTUMs, as well as a wealth of valuable quality details – from the nanoprecise, stainless-steel sound tunnel to the three-button multifunction remote with integrated microphone.
The true dimensions of the Sennheiser MOMENTUM In-Ear headphones can be measured not only by their uncompromising sound, but also in a wealth of little details – from the nano-precise, stainless-steel sound tunnel to the three-button multifunction remote with integrated microphone.
The design of the MOMENTUM In-Ear speaks a clear, consistent language. Over 200 contrasting red stitches grace the black-lacquered zipper on the soft-covered case that safely protects your earbuds. The black-and-red cable leads to a red, high-gloss housing. And the outstanding design also extends to their fit, with comfortable tips that sit just right.
Was $149, now $119! (Save 20%) | Limited set available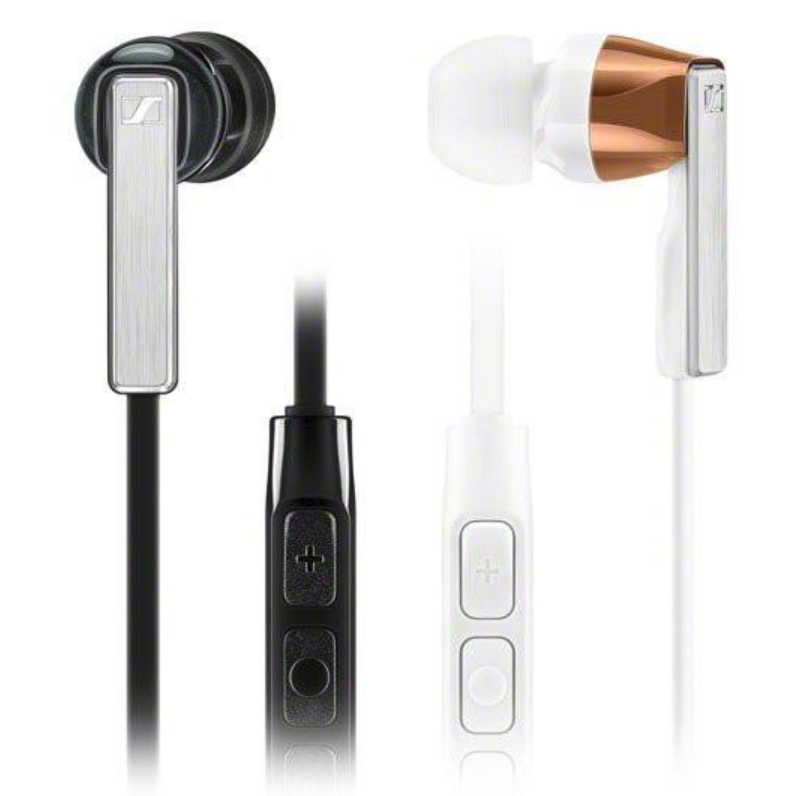 They say: Sennheiser's CX 5.00 brings you the best of both worlds. The CX 5.00 delivers all of the impressive sound quality and superior bass response that you expect from a Sennheiser product as well as all of the functionality you need from your portable device. Optimized for the use with iOS devices (i version) or Galaxy and Android devides (G version), the CX 5.00 features an in-line remote with an integrated mic, so you can take calls and listen to music with the push of a button. Amazing sound was never this convenient.
Was $139, now $99! (Save 28%) | Limited set available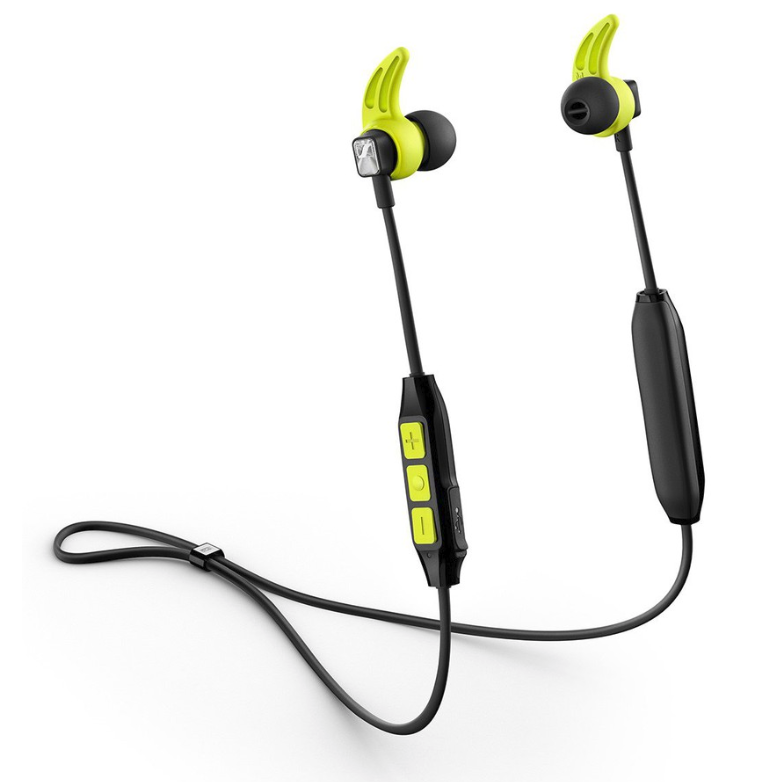 They say: Experience the joy of movement with the Sennheiser CX SPORT In-Ear Wireless headset. With a lightweight, sweat and splash resistant design that can be worn around the neck or in front, and advanced Bluetooth technology, it sets you free to experience high quality sound as you move.
Sennheiser's new CX SPORT In-Ear Wireless headset elegantly balances finely-honed performance and cool, purposeful design to find pleasure in sport. The CX SPORT brings joy to any activity with brilliant, high quality sound in motion. Equipped with a proprietary speaker system, it delivers a clear, detailed sound with a satisfying bass response. Its multi-connection capability lets you pair the CX SPORT with up to two devices simultaneously, while Bluetooth 4.2, Qualcomm® apt-X™ and apt-X™ Low Latency compatibility ensure that you can experience the freedom of cable-free listening with uncompromised true Hi-Fi sound. It also has a slick three-button remote that lets you effortlessly manage music and calls, as well as convenient voice prompts to further enhance ease of use.
Was $209, now $184! (Save $25 with promo code SENN25BD. Valid from 10 – 12 Dec 18) | Limited set available