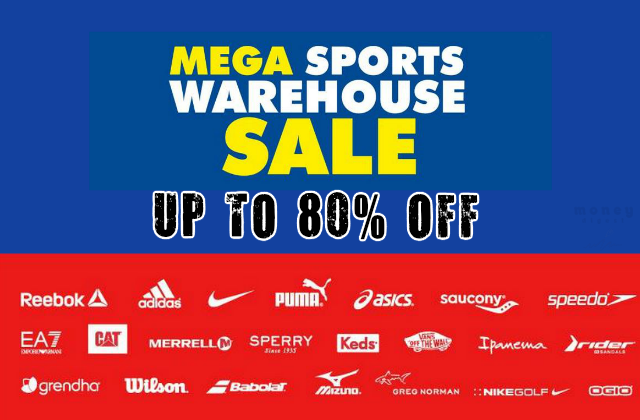 The must awaited Mega Sports Warehouse Sale by Royal Sporting House is back.
If you have been to last year's sale, i'm sure you have bagged plenty of good bargains for your running shoes and sports apparels.
With up to 80% off renowned brands like Adidas, Nike, Reebok, Oasics, Wilson, Speedo and more – there is no better reason to replace your old worn out running shoes, sportswears and the likes.
The Warehouse Sale will be held over 4 days from 25 – 28 June 2015 at their Wisma Gulab's headquarter office.
* SAFRA members get to enjoy an exclusive preview sale on the 24 June 2015, from 3pm – 6pm and can bring along 2 guests. (SAFRA card to be presented upon entry)
Date: 24 June 2015 (Preview for SAFRA members), 25 – 28 June 2015
Time: 10am – 6pm (10am – 3pm on Sunday)
Address: 190 MacPherson Road, Wisma Gulab, Singapore 348548
Payment Terms: Accepts Cash, NETS and Credit Card.
Address:  190 MacPherson Road, Wisma Gulab, Singapore 348548