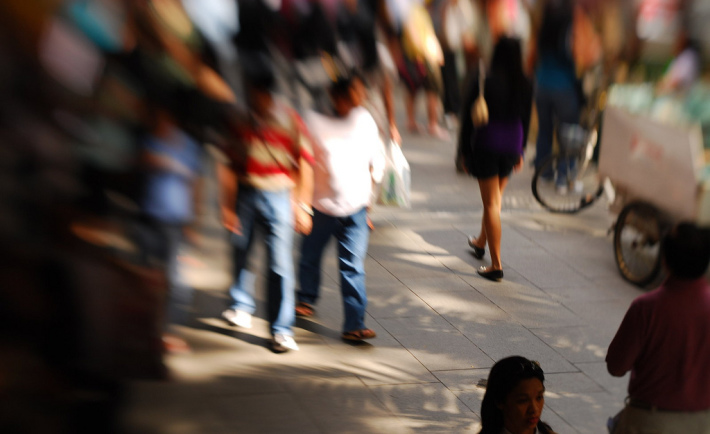 Singapore is an attractive travel destination with a record of 15.6million tourists in 2013.
Known worldwide for its safe, clean and green environment coupled with world class transport and its multi ethnic cuisines, it is no surprise to see Singapore taking the top spot of the Lonely Planet Best Place to Travel in 2015.
Singaporeans are also unbelievably helpful – just approach one when you are lost and you will see them pointing to the map or even bring you to the destination.
Need a dining recommendation? Just ask. They will go the extra mile to help you rather than rip you off.
However, in a city of 5.4million inhabitants, you'll always find a few black sheeps with a different intention. Not to scare you off, but in comparison to other countries, there are not as many tourist traps out there. We are going to name you 6 places in Singapore tourist should keep at bay and keep your dream trip in place.
1. Sim Lim Square
Sim Lim Square is a large retail complex that sells electronic goods. There is six level of 500 retailers selling goods such as computers, electronic peripherals, mobile phones, games and cameras.
If you are not aware of the recent spate of tourist scams, you better think twice before stepping your foot here. Of course, not all the shops there are dishonest but as a tourists – you know nothing better and are at the mercy of these vendors that employed dirty and errant sales tactics.
You are promised a cheap price for the phone and only when you sign on that piece of paper and paid the money, you are asked to cough out more money to unlock the phone or to pay for the warranty which costs as much as the phone.
Read more here: http://www.straitstimes.com/news/singapore/more-singapore-stories/story/how-mobile-phone-sellers-scam-customers-20141107
2. People Park Complex
While Sim Lim Square is getting all the limelight and attention, another retail complex known as People Park Complex has been reported to have more complaints.
Likewise, these errant vendors uses the same tactics to make a one-off sale as tourists are the best target because they never return.
Read more here: http://mypaper.sg/top-stories/shops-peoples-park-complex-get-most-complaints-20141114
3. Lucky Plaza
Lucky Plaza is situated along Orchard where you can shop till you drop but it makes it to the third of the places to avoid list. It seems that electronics products are the easiest products to exploit due to its larger price tag and the need for warranty.
4. Newton Circus Food Centre
If you think that tourists are only ripped off by electronics products, you would be surprised that a food centre made it to the list as a 'no-go' due to the rampant touting and overcharging by the vendors.
Newton Circus is a food centre where you get to sample a plethora of cuisines from BBQ seafood to satays (skewer meats) and it was all good until there were too many stalls selling the same kind of food and drinks. This led to stiff competition and incessant touting by stall owners where they are often criticised for overpricing their food and compromising food quality.
In 2009, six American tourists were charged S$491 for their meal, out of which almost half of the cost is due to the 8 tiger prawns they ordered costing $239.
Avoid that place unless you have deep pocket for mediocre quality food.
5. Boat Quay
Along Singapore River, you will find Boat Quay situated right in the CBD where you can catch picturesque view of the river surrounding two and three-storey shophouses. It's romantic to walk down the quay and at the end you will find the iconic Merlion statue, a national personification of Singapore.
Of course, don't miss out these attractions when you are in Singapore but when you are famished, take your meals elsewhere. Don't get tempted by the humongous Alaskan Snow Crab and other crustaceans on display outside the restaurants. They are overpriced and high chance that you will be ripped off from its 'priceless' [sic] menu.
6. Geylang
Geylang is the red light district of Singapore and while prostitution is legal in Singapore you don't want to walk here with your kids at night.
If you bringing your family for a holiday, consider bringing them to Little India or Chinatown where you can still immerse yourself and experience the cultural heritage of Singapore.
So where should we go?
Consider going to well established stores in Funan IT Mall or Challenger to shop for your electronic goods. Remember to claim your tax refund during your departure at Changi Airport.
If you want to indulge in seafood and order your favourite chilli crab, go to the few places where the local would go – Jumbo Seafood, No Signboard, Longbeach and Mellben.
For tourists who want to sample the different ethnic cuisines, head over to Makansutra Gluttons Bay or Chinatown Food Centre.
Don't fall prey to the above tourists trap, do your research and make sure you find out the real cost to it before committing.