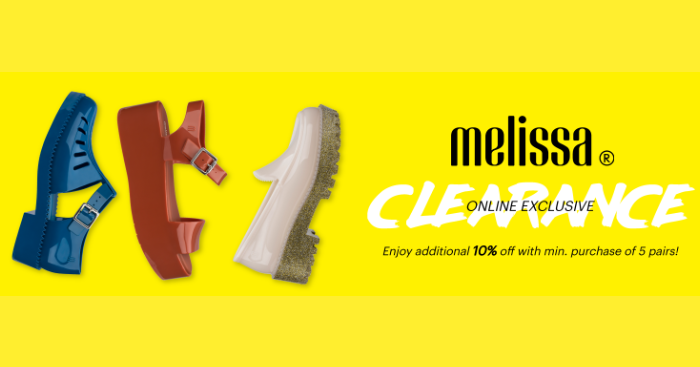 Online Clearance is here!
More than 150 styles on sale at more than 40% OFF, starting at $39 (U.P. $80 – $160) ! Choose from a variety of flats, sandals, sneakers and boots for you and the little ones! Exclusively on mdreams.com.sg until 24 June 2018, SGT 23:59
Get additional 10%* OFF with min. purchase of 5 pairs of shoes! Free shipping on all orders with min. $50 spend.
Don't miss your chance. Limited quantities available, so fastest fingers first!
Start shopping on Melissa Singapore now >>

Check out some of our available styles on clearance from $39 to $79 (U.P. $80 – $160):
STYLES BELOW $80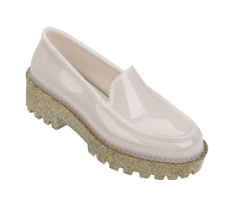 SGD 160.00  SGD 79.00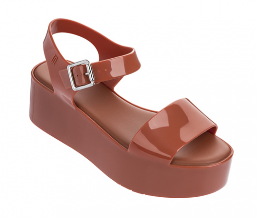 SGD 155.00  SGD 79.00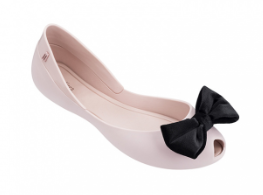 SGD 125.00  SGD 79.00
STYLES BELOW $50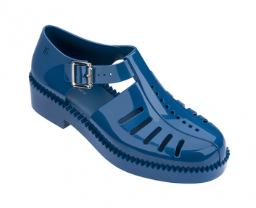 SGD 125.00  SGD 49.00
2. MELISSA FLOX + VITORINO CAMPOS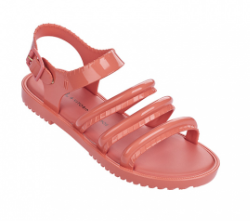 SGD 135.00  SGD 49.00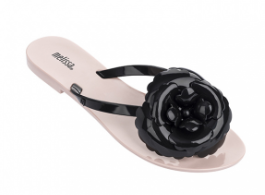 SGD 95.00  SGD 49.00
STYLES BELOW $40
1. MINI MELISSA ULTRAGIRL SWEET III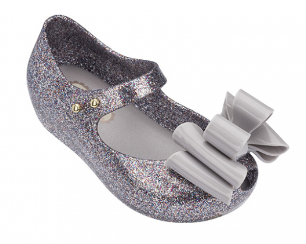 SGD 95.00  SGD 39.00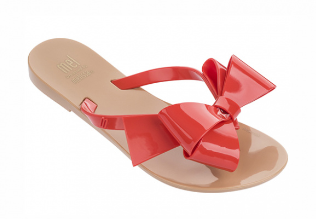 SGD 90.00  SGD 39.00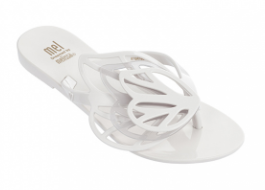 SGD 80.00  SGD 49.00
Start shopping on Melissa Singapore now >>