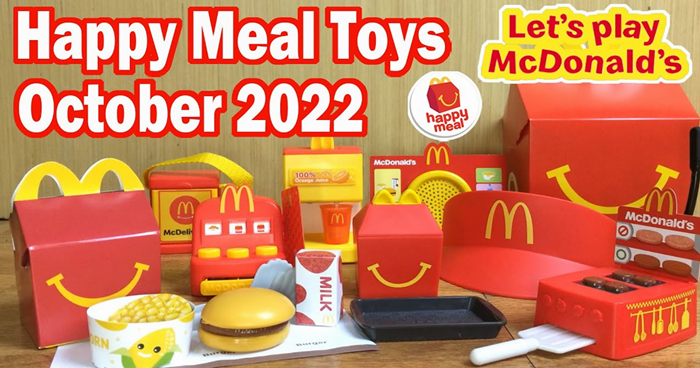 Let's Play McDonald's
McDonald's Singapore has launched the Let's Play McDonald's Happy Meal Toys and kids can now let their imagination goes wild and recreate the McDonald's experience at home with the new pretend play toys.
There are a total of 8 minature toys to be collected from the period 20 October to 16 November 2022. They can learn how to prepare a burger with the Patty Grill Machine or to dispense a drink via the Orange Juice Dispenser. There is also a Crew Visor and Microphone and Drive Thru Order Microphone if your little ones want to learn how to take orders.
Get a free toy with every Happy Meal purchased during this period:
20 Oct – 26 Oct: Spinning Menu Cash Register, Burger Happy Meal
27 Oct – 2 Nov: Crew Visor and Microphone, Drive Thru Order Microphone
3 Nov – 9 Nov: Happy Meal Box and Tray, McDelivery Bag Surprise
10 Nov – 16 Nov: Patty Grill Machine, Orange Juice Dispenser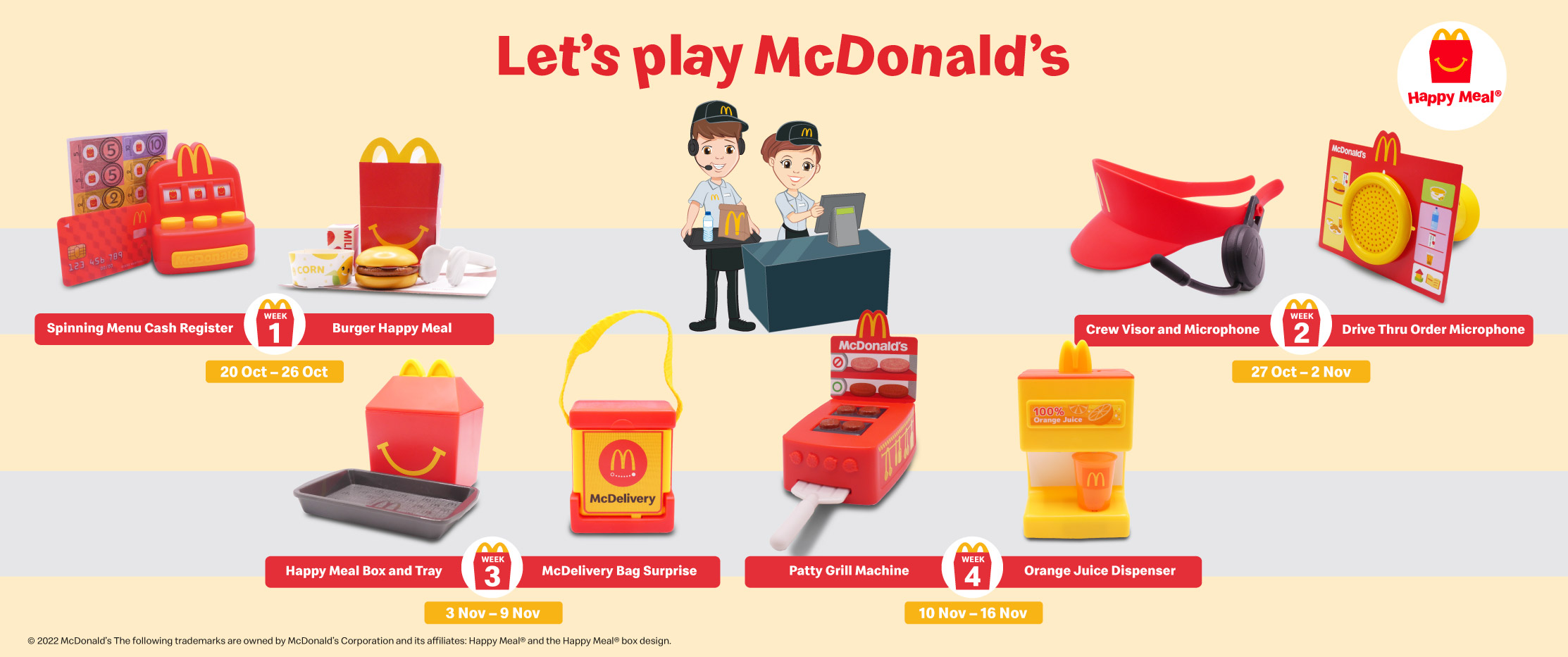 Photos taken by other netizens: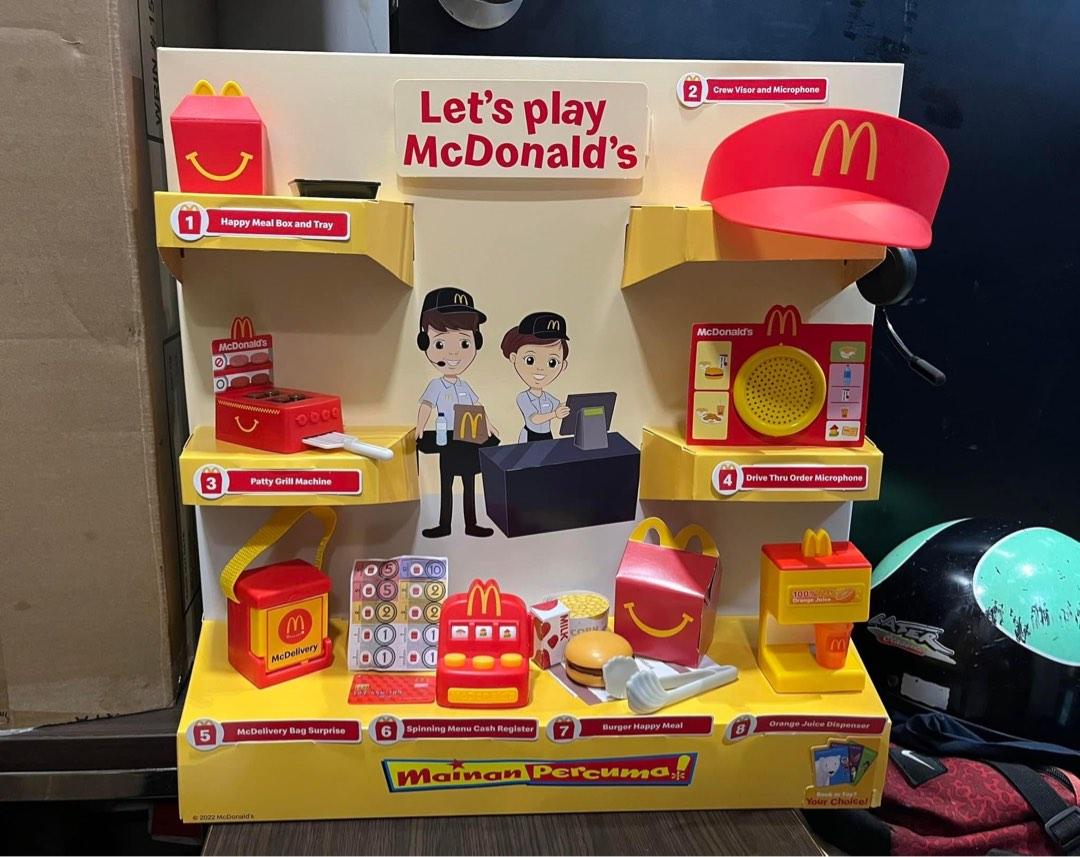 You can see how the toys work here (spoiler alert):
---
Top image via ArtGhie Collection, YouTube.