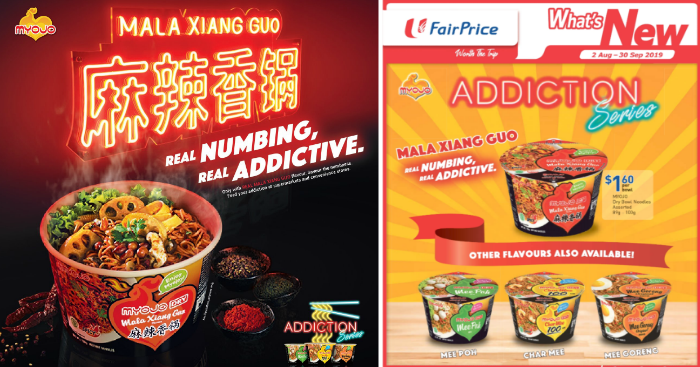 Myojo releases 'MALA XIANG GUO, CHAR MEE, MEE POH and MEE GORENG' in a bowl type format in August, 2019.
Myojo present a brand-new exciting flavor – MALA XIANG GUO? after a long time. The product is filled with a secret seasoning paste that uses various spices such as Szechuan pepper, chilli and coriander leaves which give you numbing mala flavour.
Myojo's classic favourites, CHAR MEE, MEE POH and MEE GORENG are now available in a convenient, bowl type format.
4 Addictive flavours will tempt your taste buds.
Please head to major super markets, convenience store or e-commerce website and grab the bowl.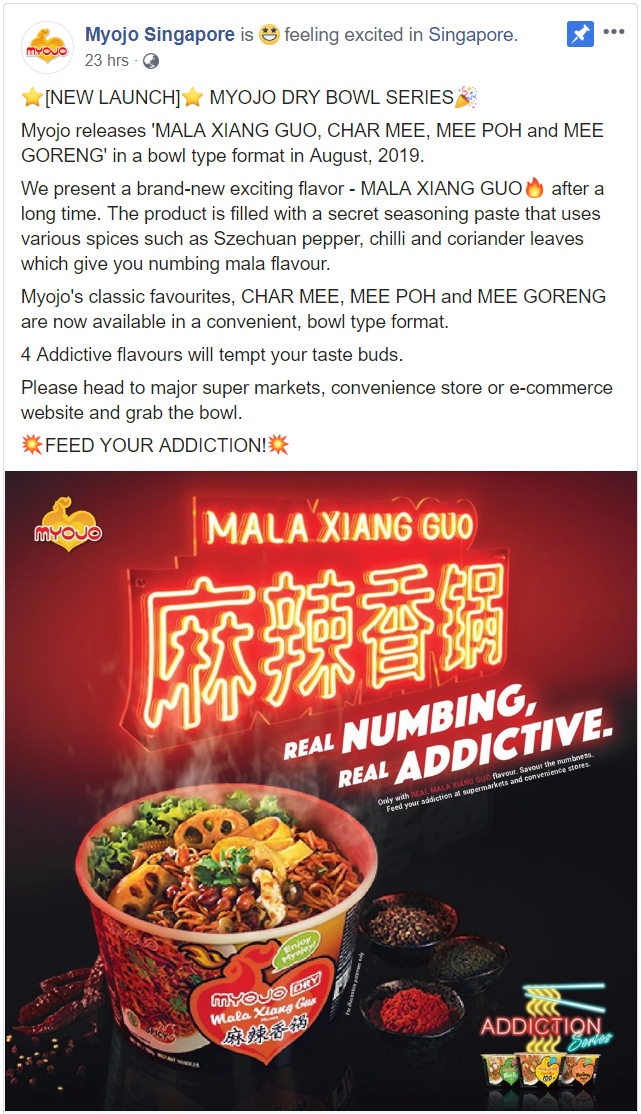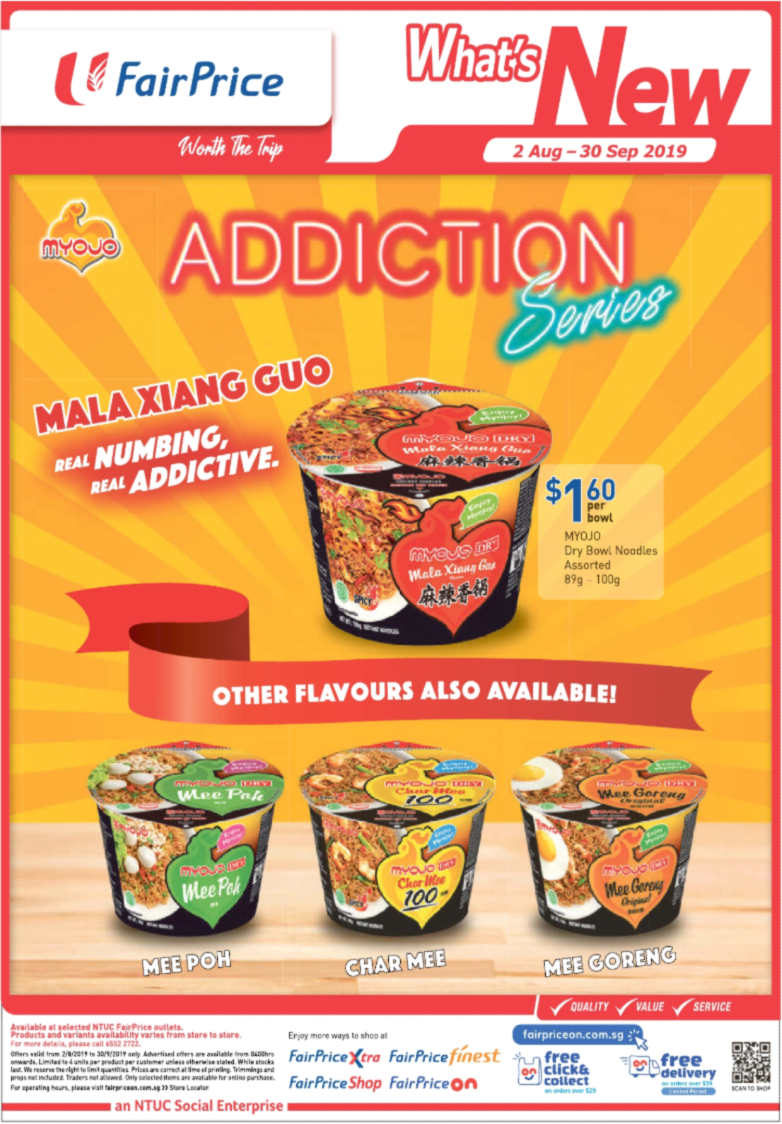 Share this news with your friends and loved ones!