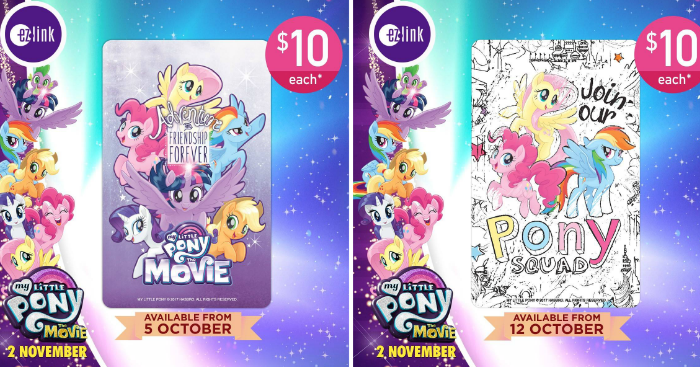 The d'awwwest Equestria friends are here to bring magic to your daily commutes!
Get your hooves on these My Little Pony Collectible ez-link cards, progressively available at all GV Cinemas at $10 each (no load value) – collect all four to complete the set!
Click on the individual visuals to find out more!
*One design will be released each week; 5, 12, 19 & 26 Oct
Available from 5 Oct 17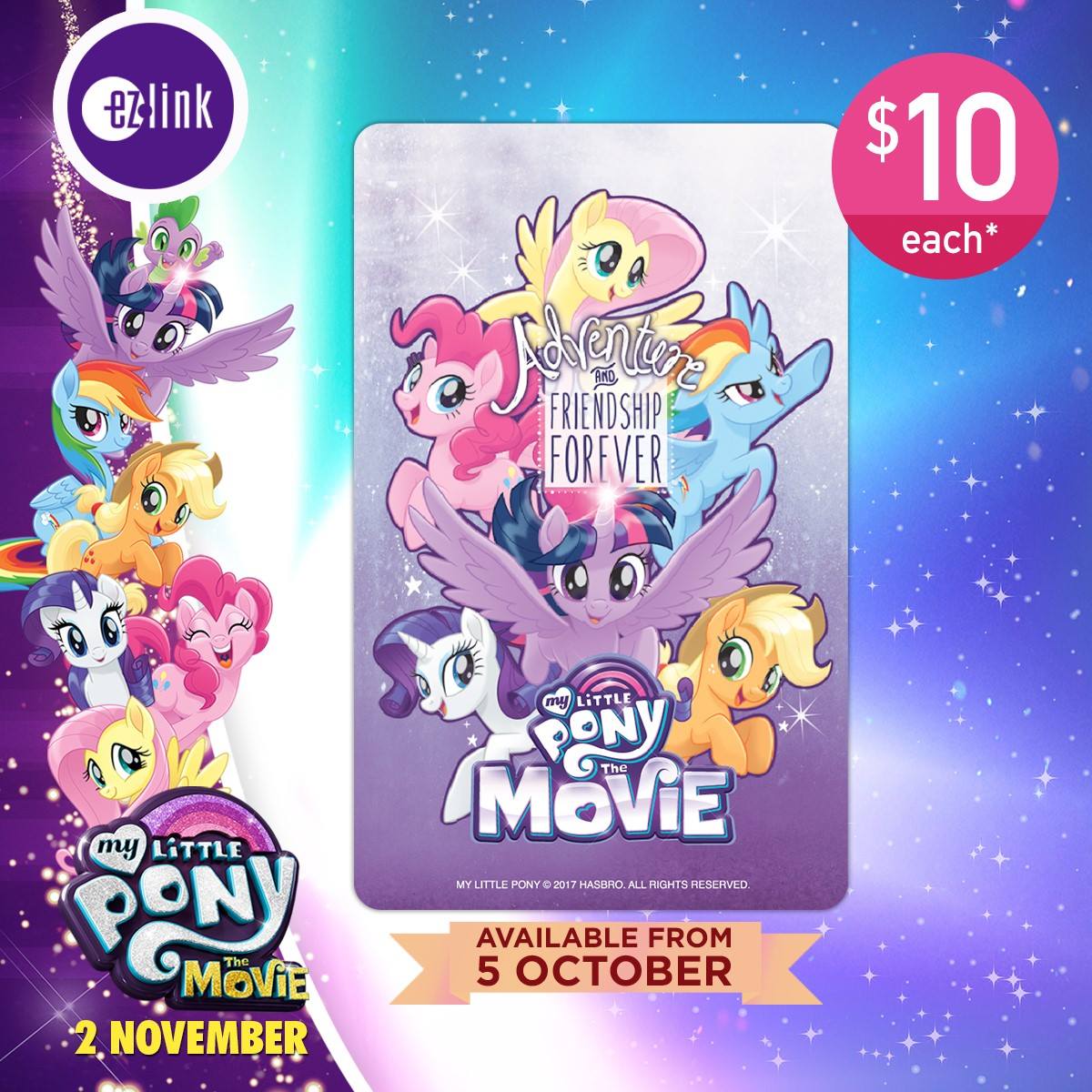 Available from 12 Oct 17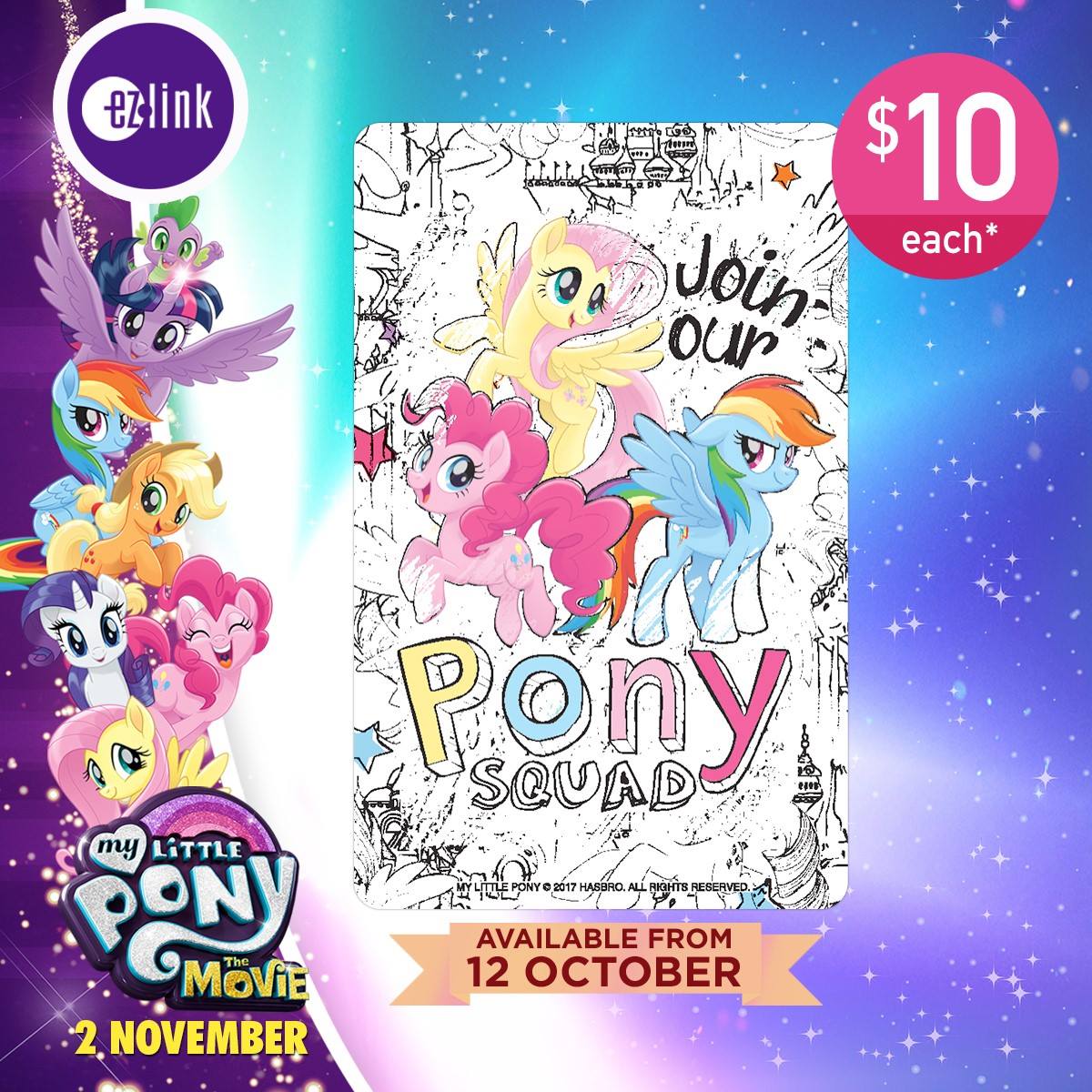 Available from 19 Oct 17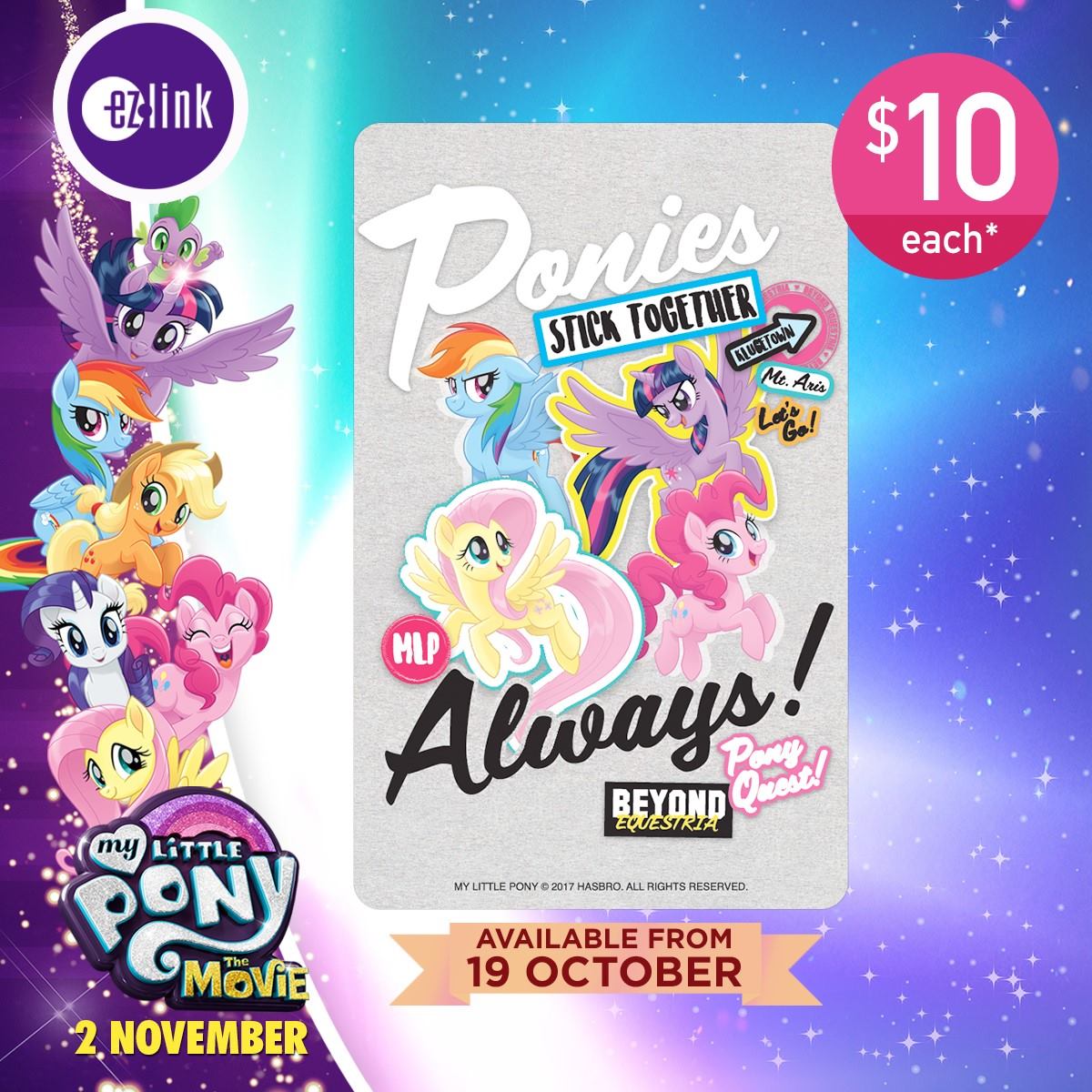 Available from 26 Oct 17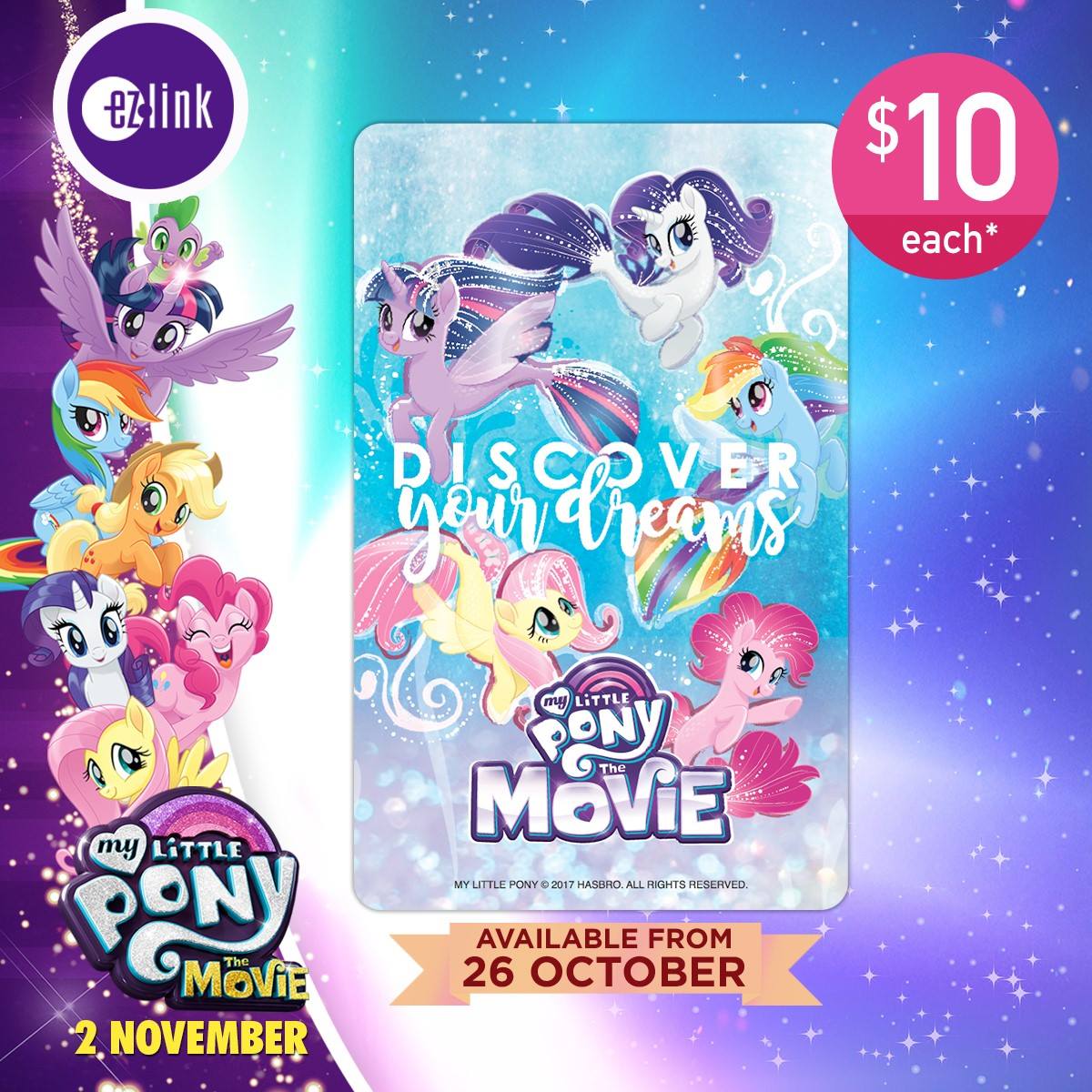 Share this news with your friends and loved ones!