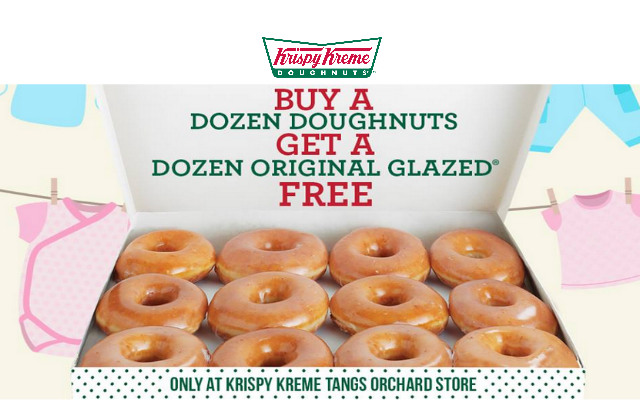 12.12.2015
Bookmark your calendar as Krispy Kreme celebrates their special day also known as the Day of Dozens.
For every purchase of any dozen doughnuts on Dec 12, gets you a free dozen of Original Glazed® doughnuts.
Only available at Tangs Orchard Store.
Don't miss this special occasion!

Spread the joy with your friends and loved ones!
Krispy Kreme Tangs Orchard
Tangs Orchard Basement 1
310 Orchard Road
Singapore 238864
Opens from 9am to 10pm daily, Saturdays till 11pm.