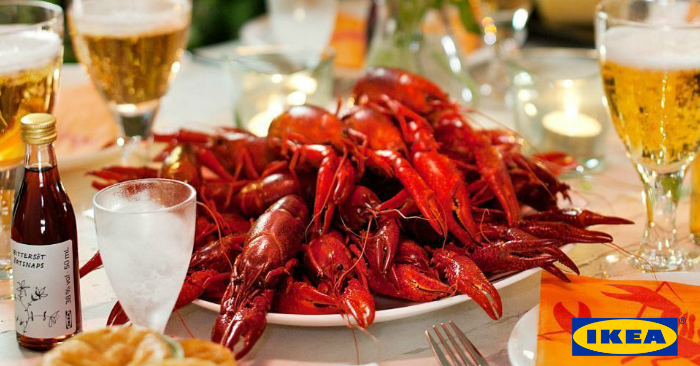 If you are a fan of lobsters, crayfish and other crustaceans, you don't want to miss this.
IKEA is bringing back its annual Crayfish Party this year where you can enjoy all-you-can-eat unlimited crayfish buffet at IKEA restaurants on 19 August.
And you'd glad to know you it comes at a very affordable early bird price — at $25/adult when you purchase the ticket before 14 Aug!
A Swedish tradition, the Crayfish Party dates back to the 1800's when restrictions were placed on crayfish fishing season. August marked the beginning of crayfish season or the "crayfish premier." To celebrate, families and friends would host late summer parties – congregating in paper hats and colorful crayfish-themed bibs – to enjoy good food and good company.
In addition, one would expect a variety of other traditional Swedish food such as meatballs, marinated herrings,thin bread, Lingonberry jam and more in their buffet menu. Buffet item may vary.
Seating is limited, so those who are interested are encouraged to purchase tickets early at their local IKEA Restaurant (Tampines or Alexandra). To locate and contact the nearest IKEA store for more details – including local seating times – visit the IKEA website for more information.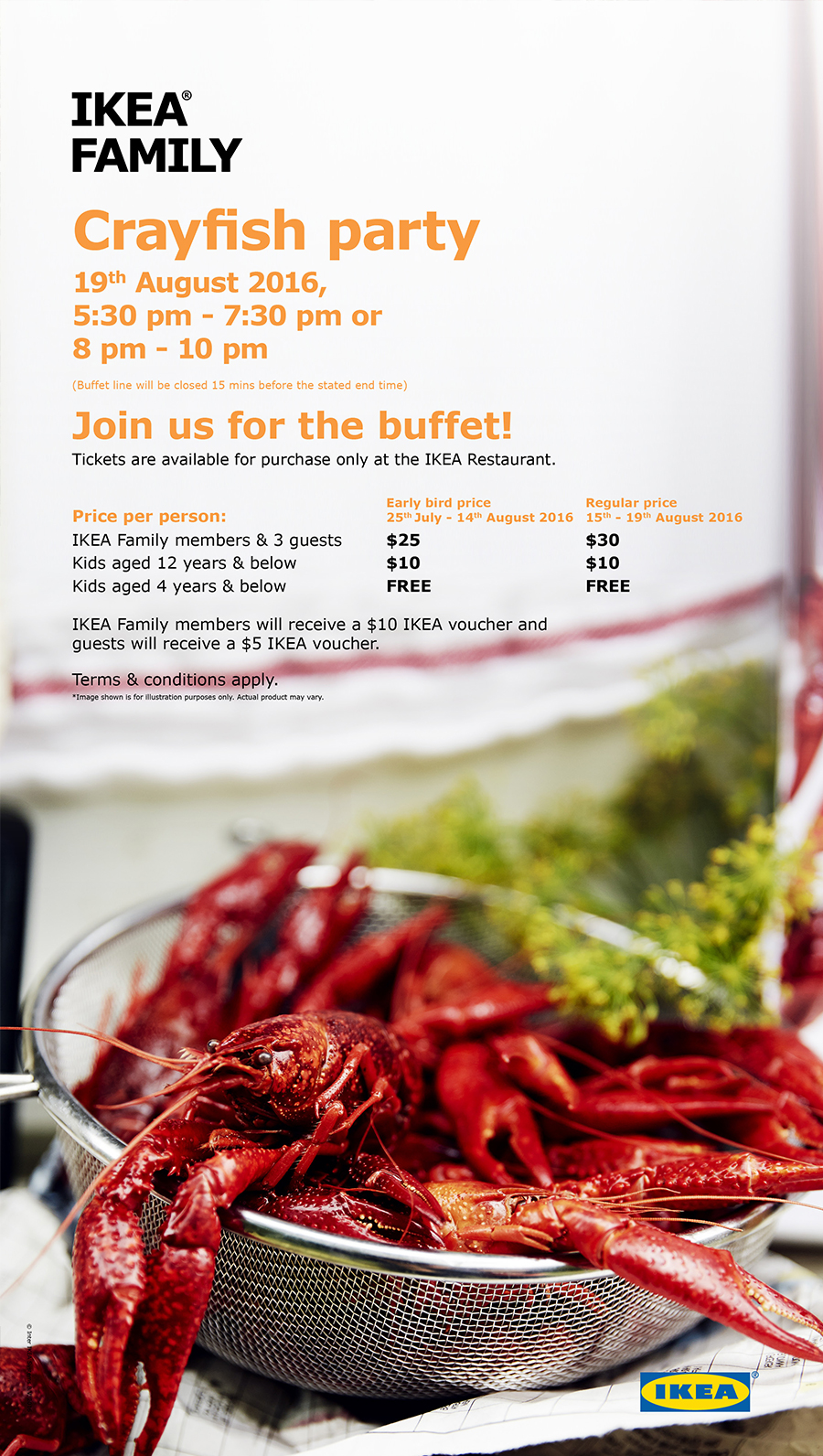 Enjoy good food and good company with your friends and loved ones, share this news on Facebook and see who's up for it!