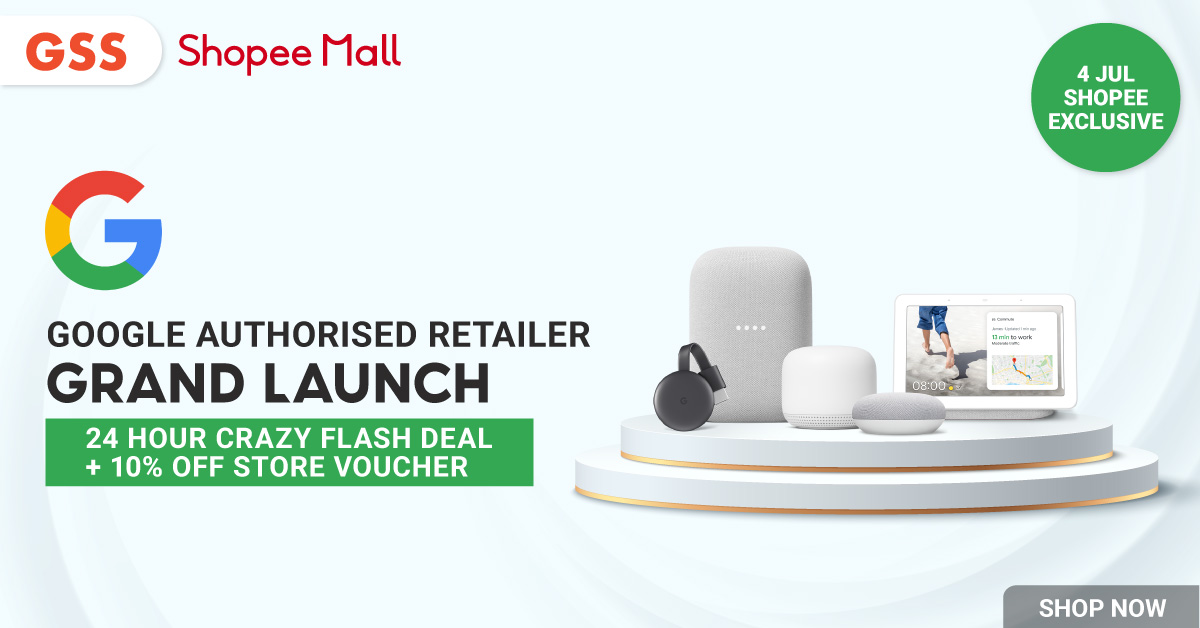 Guys, this is not a drill. We repeat, this is not a drill. For the first time ever, Google has joined hands with Shopee, the leading e-commerce platform in Southeast Asia & Taiwan, to launch the exclusive Google Authorised Retailer store. What's in store for us? Aplenty!
The virtual store launching on 4 July will provide shoppers with exclusive deals on various smart home devices by Google, with 100% authenticity guaranteed, 2-day delivery and 1-year product warranty. That means tons of great offers on the latest Nest Mini, Nest Wifi Router, Chromecast and many more! As part of the new launch, customers can also redeem a 10% off storewide store voucher and a 18% cashback Shopee voucher that can be stacked on existing discounts.
Need more reasons to transform your home into a smart one? Get everything you need from a smart home speaker to a smart home hub display at exclusive bundle prices. The discounts you can expect from picking up two or more of these devices are astonishing, and we are talking about offers such as 2-for-$79 Nest Mini (U.P. $79 each), 2-for-$199 Nest Audio (U.P. $139 each) and more!
Google has also teamed up with Sony to unveil unbeatable deals on exclusive gadgets, perfect for anyone looking to set up their dream entertainment system. What's more, take advantage of the upsized Sony store voucher that you can use when you purchase products at the Google Authorised Retailer store. That's a great way to kill both of those birds with one stone — plus you'll get a chance to win a free Google Nest Hub worth $129 in their Top Spender Campaign.
As with the 6.6 – 7.7 Great Shopee Sale, shoppers can also get their hands on on the 28% Cashback promotion, Daily 12pm Free Bubble Tea and Free Shipping. Keep your eyes peeled as Shopee will be releasing a series of Surprise Flash Deals all day on 4 and 7 July and during selected time slots on 5 & 6 July (12am-8am, 12pm-2pm, 6pm-10pm and 11pm-12am). Needless to say, they are so good that we can't guarantee you can bag the deal (as there is limited quantity) but one thing's for sure is you will have a better opportunity if you stay tuned on the app! Keep checking back every hour and shop the day away!
And while you are doing so, why not browse these great deals below and pick up some of these cool gadgets?
Google Nest Mini Smart Speaker (2nd Gen)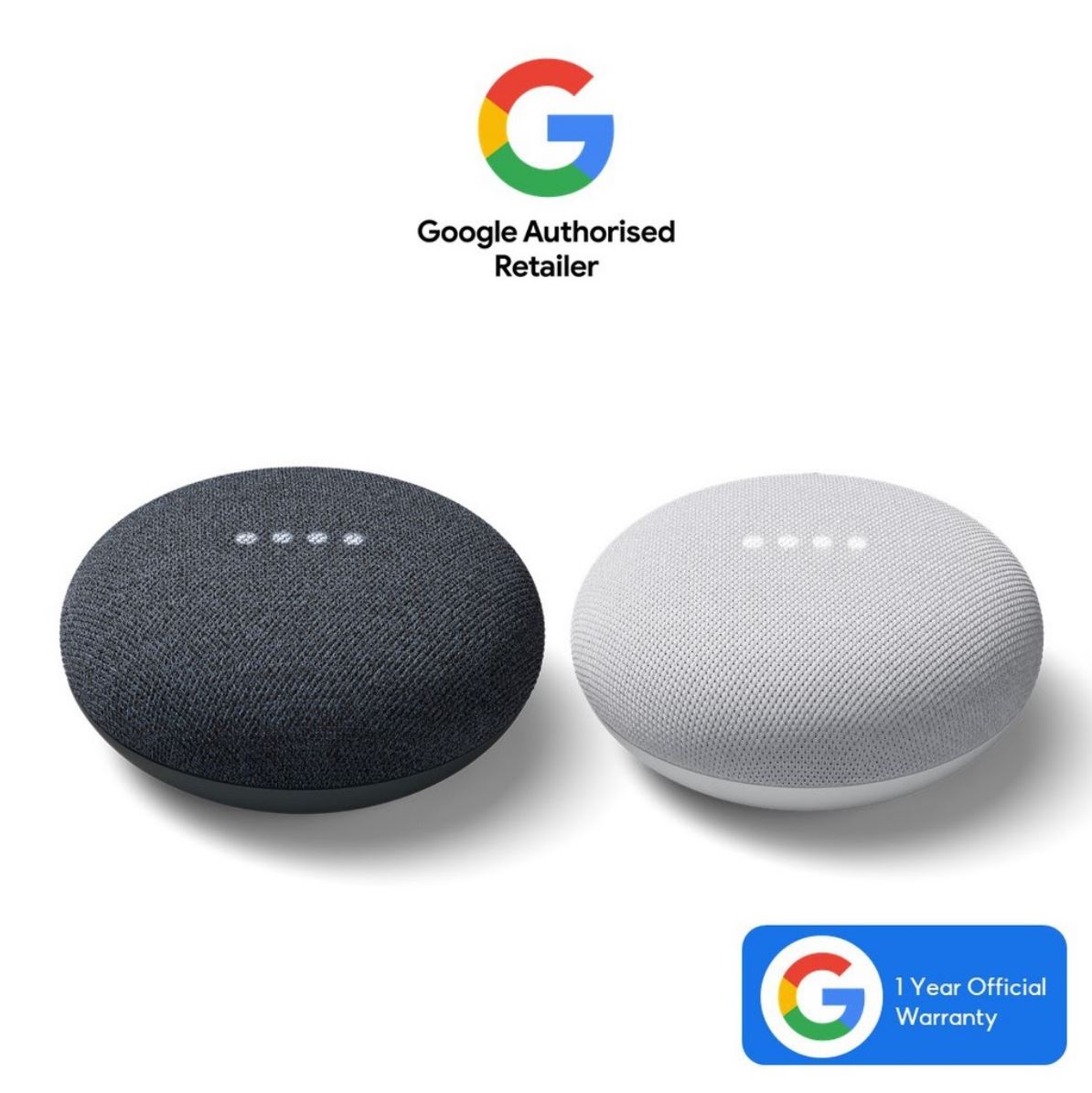 $79.00 $53.00
Get things done whenever you need it. The Google Nest Mini (2nd Gen) is the latest smart device by Google that you can control with just your voice to make your life easier. It is your personal assistant that helps you to play music from your Spotify playlist, sets your alarm clock, and even dims your room light. Simply call out to your Google Assistant by saying "Hey Google, …" and it is always ready to help. Want to listen to music? The Nest Mini also performs as a smart speaker and produces twice as powerful bass as compared to its predecessor. The voice-activated speaker currently retails for $79.00 at major electronics stores. The best part? You can get 2 for the price of 1 during the launch on Shopee. Well, who is to say you can have only one assistant? 😊
Google Nest Audio Smart Speaker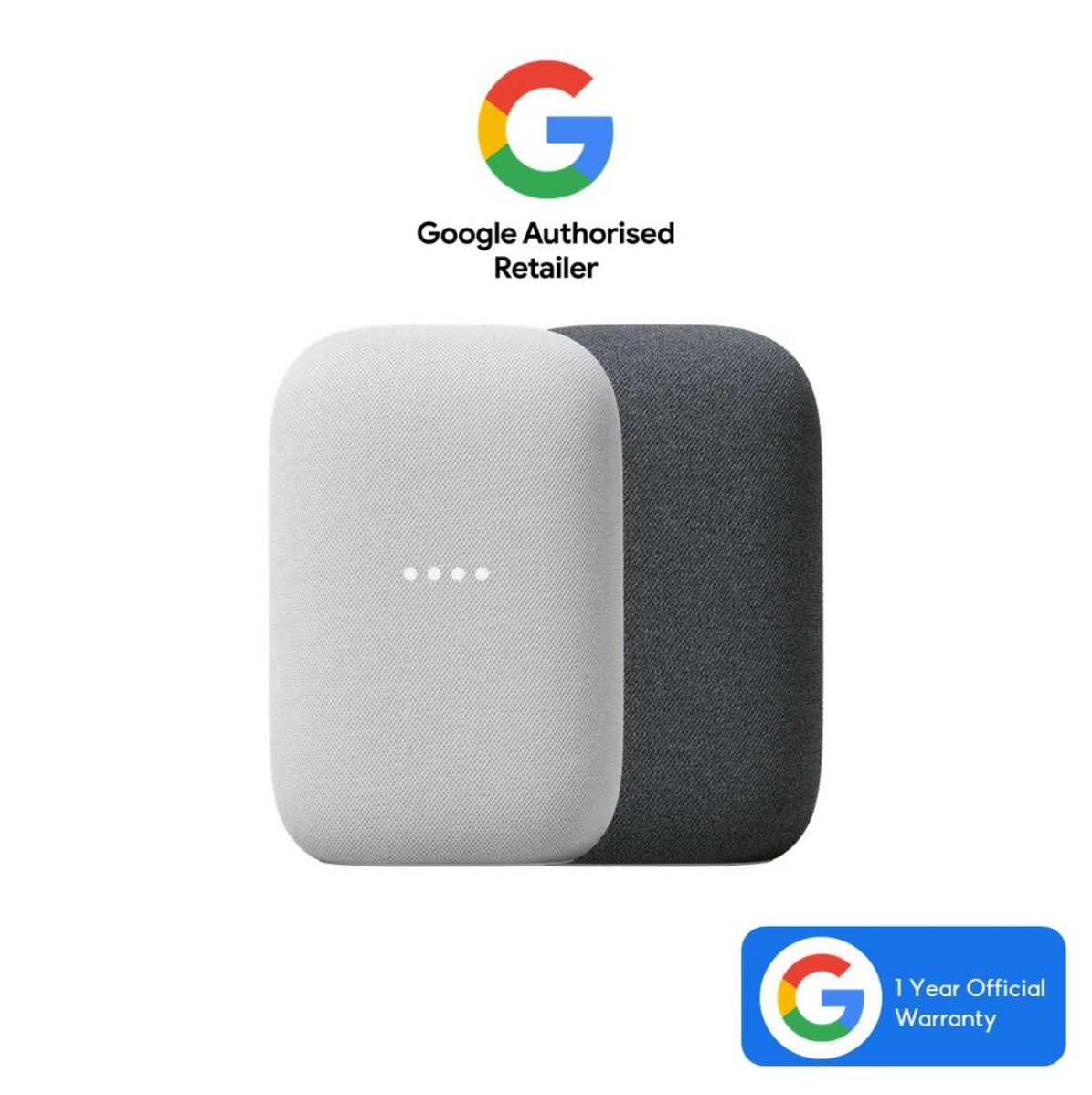 $139.00 $114.00
If you want better sound quality in your home, then the Google Nest Audio should be on your list. It has all the features as the Nest Mini but comes with an extended bass that makes it a better choice for watching videos and listening to music. That said, you might want to grab two of these at $199.00 and place one in the living room and another in your master bedroom. That's a saving of $79.00 when you purchase the bundle deal on Shopee!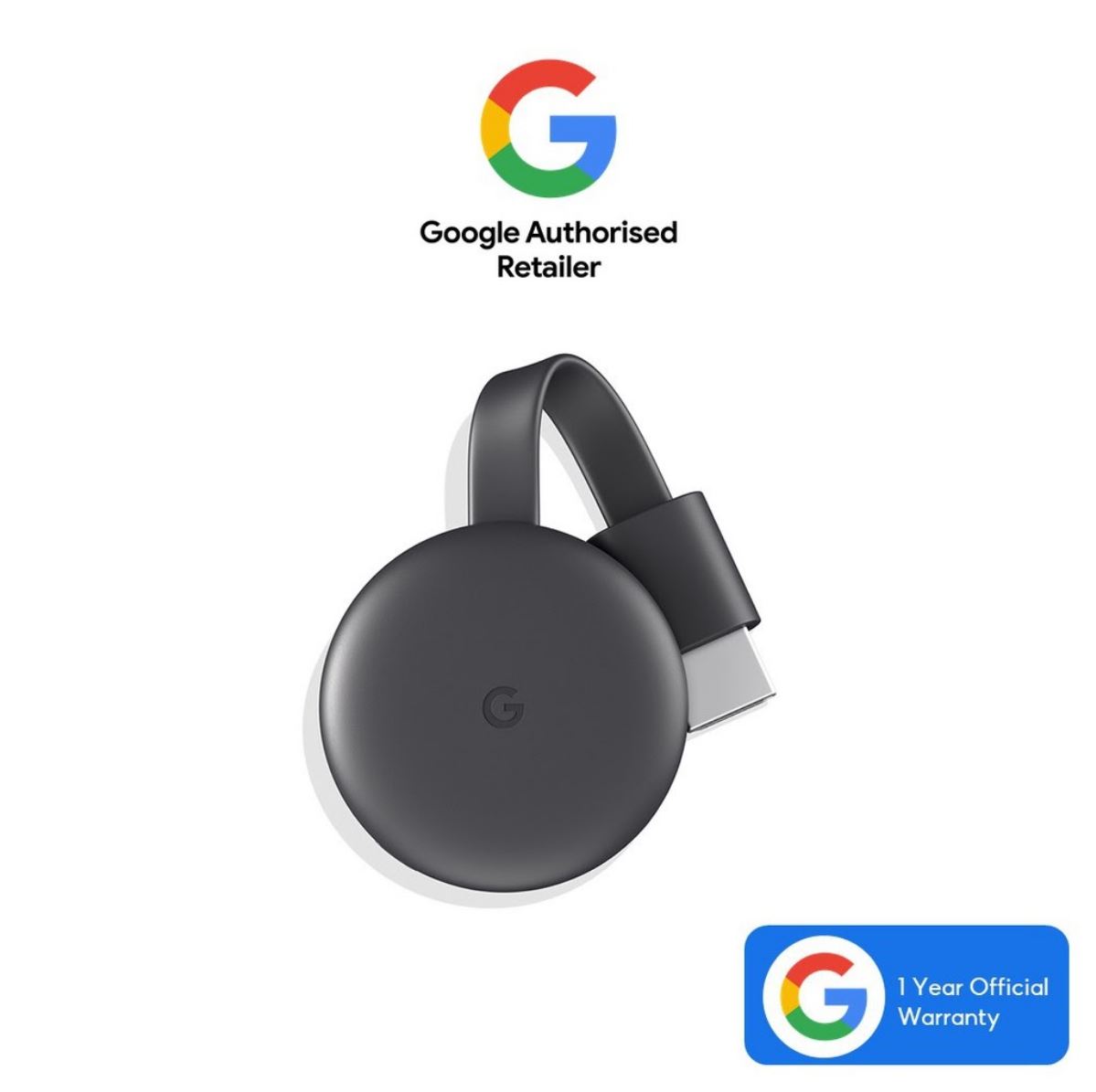 $65.00 $59.00
Turn any TV into a smart TV with the Google Chromecast (3rd Generation). Easily stream your favourite shows on Netflix, Hulu, Amazon Prime Video, YouTube and many more from your phone with just a simple tap. You can set it up easily by plugging it into your TV's HDMI port and it is ready to go. Want to go more high-tech? Pair it with the Google Nest and start controlling the streaming with your voice seamlessly. Now, go prepare your popcorn.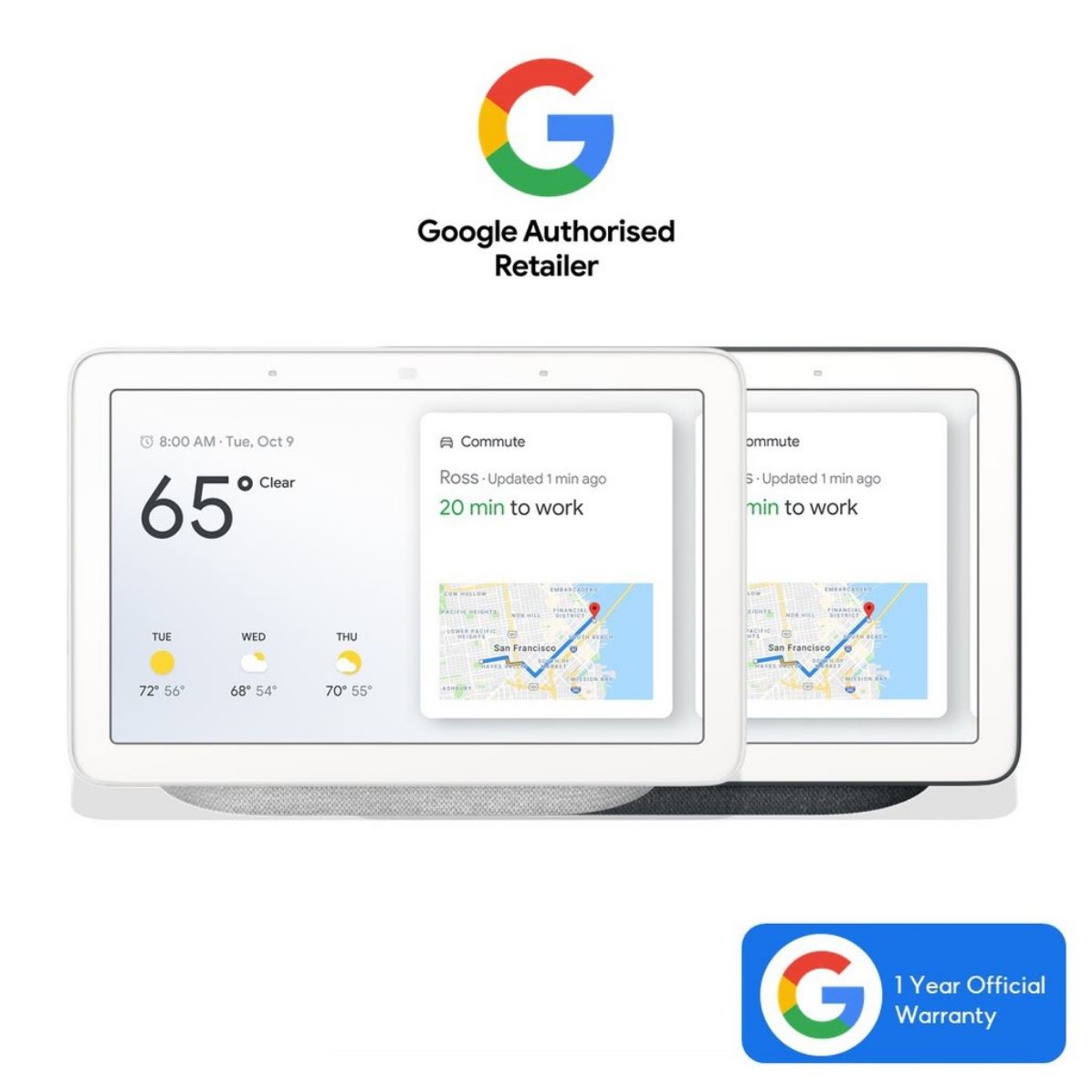 $129.00 $118.00
They call the Google Nest Hub Display one of the best digital photo frames out there and it is no surprise why. You can display all of your favourite photographs on the screen, play videos and songs from YouTube, stream Netflix and more. It is also smart as you can use your voice to control the system and all other smart devices in your home. For just $118, it is already a compelling smart display that is cheaper than most tablets.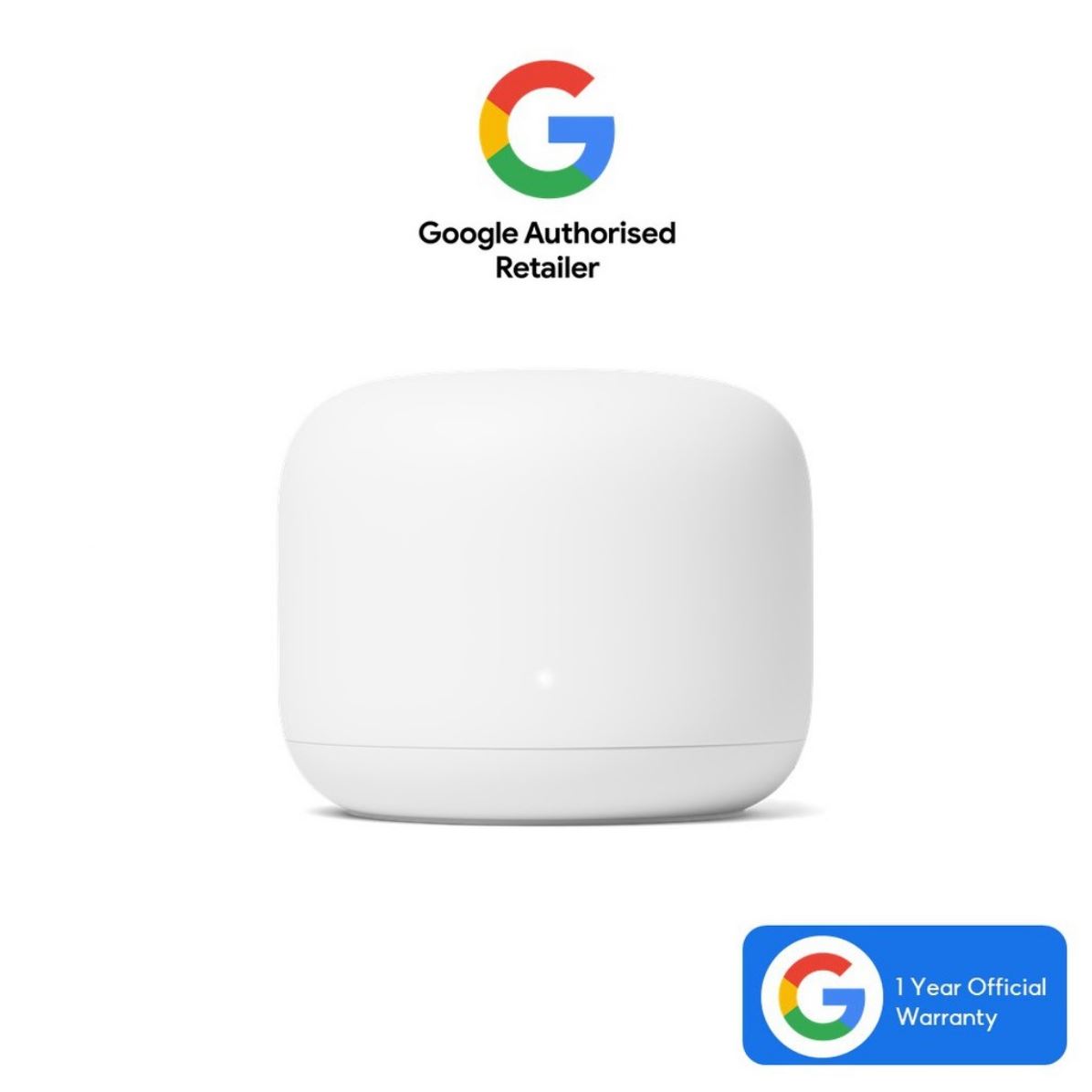 $229.00 $189.00
Bundle Deal: 1 Google Nest Wifi Router and 1 Google Nest Wifi Point at $319.00
Blanket your whole home with a reliable WiFi network. That's right, the Google Nest Wifi Router is a mesh router that connects to your existing router to bolster your WiFi connectivity. Think of it as an expandable system that allows you to place different nodes (Nest Wifi Point) around the house for wider coverage. The Nest Wifi Router is also compatible with StarHub Broadband so you don't have to worry about getting it set up. Easy peasy, and yay, no more buffering!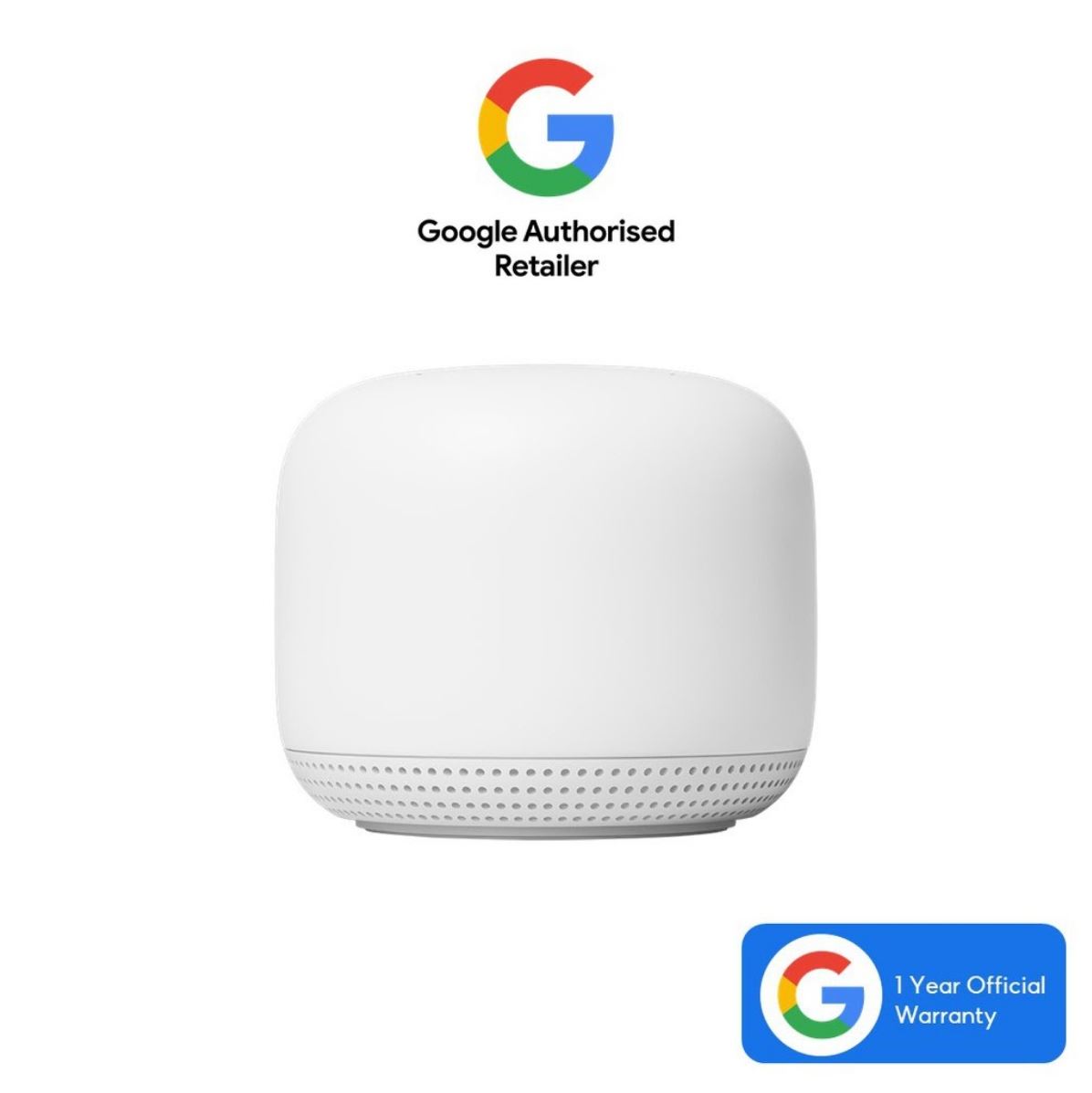 $199.00 $169.00
Bundle Deal: 1 Google Nest Wifi Router and 1 Google Nest Wifi Point at $319.00
If your internet slows to a crawl, then you might need an additional WiFi point – and that is where the Google Nest Wifi Point comes to your rescue. If you're on a tighter budget, try this Nest Wifi Point which comes with a smart speaker functionality that allows you to play music and more. Simply add the Nest Wifi Point as a secondary unit to the network to boost your WiFi coverage. Easily add more pointers to eliminate all the dead spots in the house. Need a reason to get one? Shopee is offering a bundle deal that lets you take home both the Nest Wifi Router and the Nest Wifi Point for just $319.00! (U.P. $418.00) That's almost $100 off the usual price! Definitely worth it.