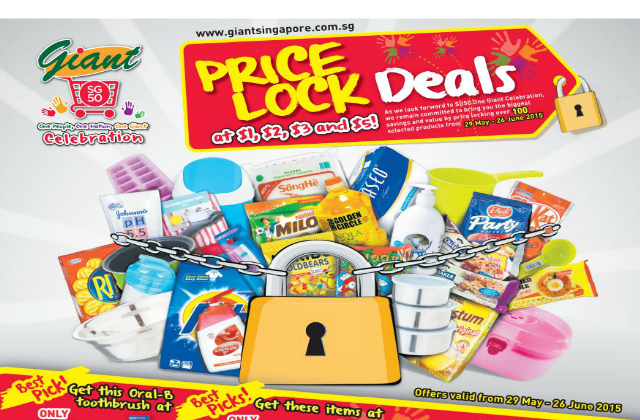 While you are busy scouring the Internet for the latest sales, don't miss out on your daily necessities.
Giant understands that your expenses will go up this month due to the Great Singapore Sale and they promised to help bring that down.
Starting from today (May 29), they have launched a new campaign for SG50, also known as the "Price Lock Deals" (call it the Giant Singapore Sale if you like) where customers can enjoyed marked down items going at $1, $2, $3 and $5. Item that are placed together in the same bin have the same price irregardless of its brands.
With over 100 selected items on sale, you will walk away with more savings from your daily consumables such as a $1 Oral-B Toothbrush, $2 LifeBuoy Handwash, $3 Nestle Cereal or $5 Song He Thai Fragrant Rice.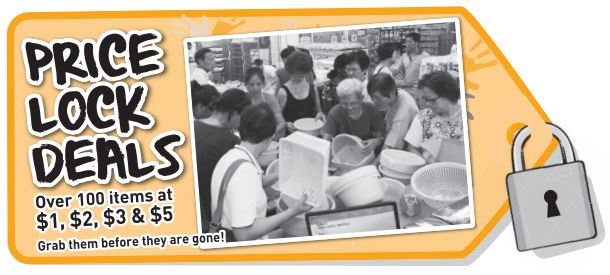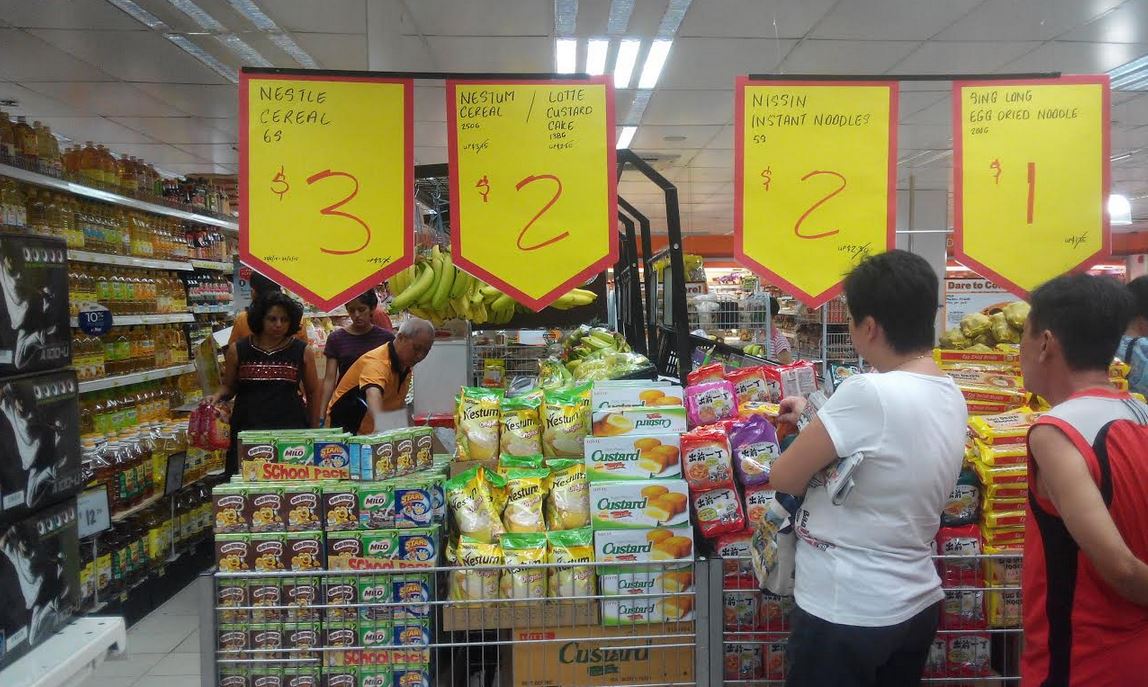 View the catalogue here:


For a list of their stores, check out http://www.giantsingapore.com.sg/locate-us.html