Kick off Euro 2016 with Giant Singapore!
With the football fever building up a Euro 2016 approaches, Giant will show you the deals to SCORE!
How can you not have beer and snacks while you cheer your favourite team competing to be the champion of Europe?
Giant knows that and comes up with special offers during this period. Shop at Giant and save on the following:
TIGER Canned Beers 6s x 323ml at $12.95 (U.P $17.20)
SNAPMAX Menglembu Groundnuts at 3 for $3 (U.P $4.35)
SNAPMAX Roasted Cashew Nuts at 2 for $5.90 (U.P $8.60)
NISSIN Cup Noodles at $1.30 (U.P $1.50)
PRINGLES Potato Chip at 2 for $4.75 (U.P $5.40) *Free 42g nano pack with every 2 cans purchased
LAY'S Potato Chips at $3.90 (U.P $4.45)
RED BULL Energy Drink at $2.20 (U.P $2.45)
Honey Roasted Spring Chicken at 2 for $6.90 (U.P $7.00)
Assorted of Baked Pastries at $2/pack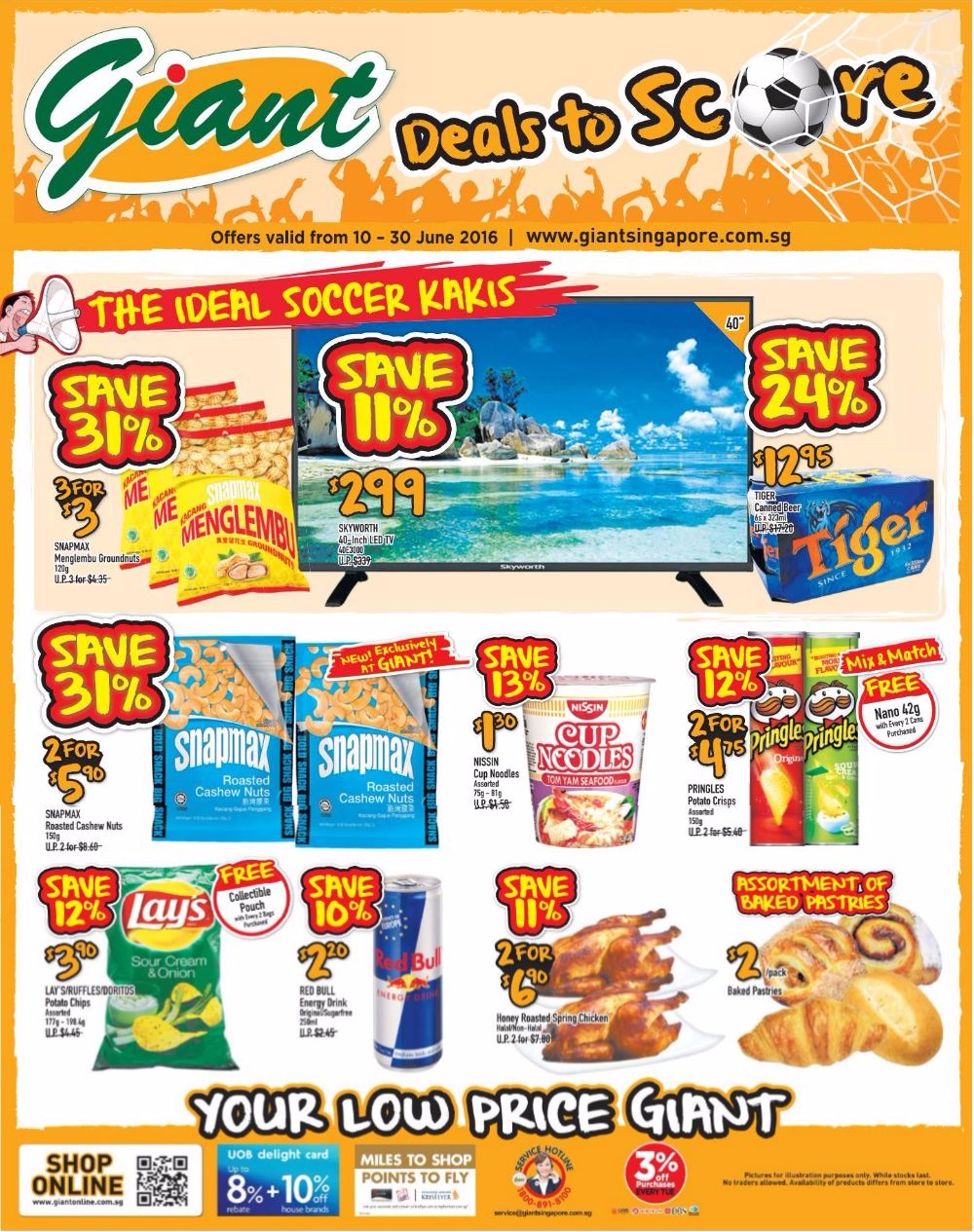 Share these offers with your soccer kakis now.