No top-ups, no problem. Just open your app and opt-in by clicking 'Yes' to get $4 off rides all week next week!
Opt in now: http://grb.to/optin
Limited to the first 50K passengers who opt in. No top-ups required.
Opt-in period is open until 20 Aug (6PM) to enjoy $4 OFF rides from 21st Aug to 27 Aug*.
You can pay via GrabPay or GrabPayCredits. Limited to 4 redemptions a day. T&Cs apply.
Here's what it looks like on your app.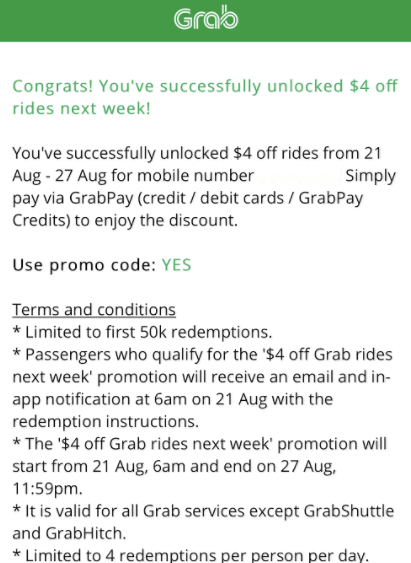 Share this news with your friends and loved ones!