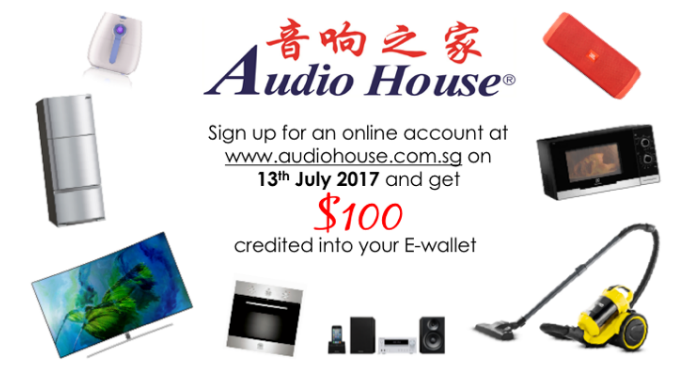 Audio House, one of Singapore's largest home-grown retail electronics store, has just launched audiohouse.com.sg – their first ever online store, along with their membership program.
On the 13th of July 2017 (00:00 to 23:59), Audio House will be giving away $100 in e-vouchers to all who sign up for a free life time membership account with them. This sign-up process is simple, can be done at anywhere, and more importantly, it is FREE! Just visit Audiohouse.com.sg, create your account in less than 2 minutes, and you're ready to shop immediately with your free credits!
Once you are a member, you will also be entitled to receive additional cash vouchers with every purchase, which can be used to offset subsequent transactions. All cash vouchers can be used on top of promotions offered, following these conditions:
For purchases without the use of cash vouchers, free $20 will be given for every $100 purchase
For purchases using existing cash vouchers, free 3% of net amount paid will be credited into account.
How to use cash vouchers – for every $100 spent, $20 can be deducted from your e-wallet account
Here are some of the items that can be purchased to make use of the $100 in one go: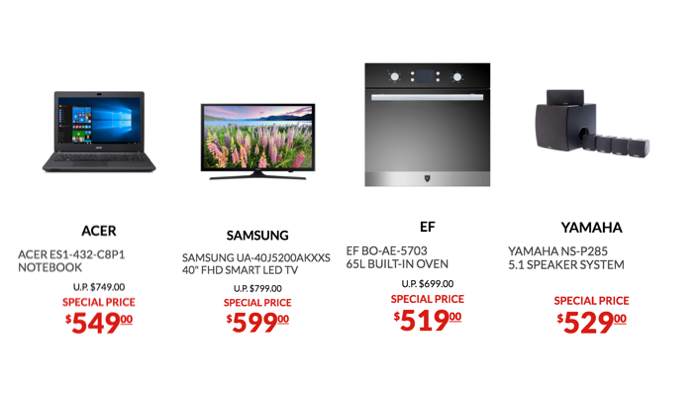 Do check out their website (http://www.audiohouse.com.sg/index.php) for the full range of products from many reputable and reliable brands!