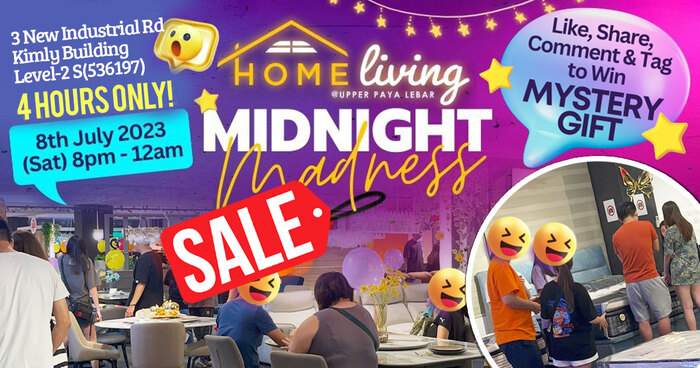 Are you looking to revamp your living space with stylish and affordable furniture? Look no further than the Home Living Midnight Madness Sale happening on the 8th of July 2023, Saturday night! Get ready for an unforgettable shopping experience as this furniture store offers a wide range of furniture, catering to every taste and preference. From trendy sofas to elegant dining sets, Home Living has it all. Mark your calendars and head over to 3 New Industrial Road, Kimly Building Level 2, for a chance to grab the best deals and exciting mystery gifts!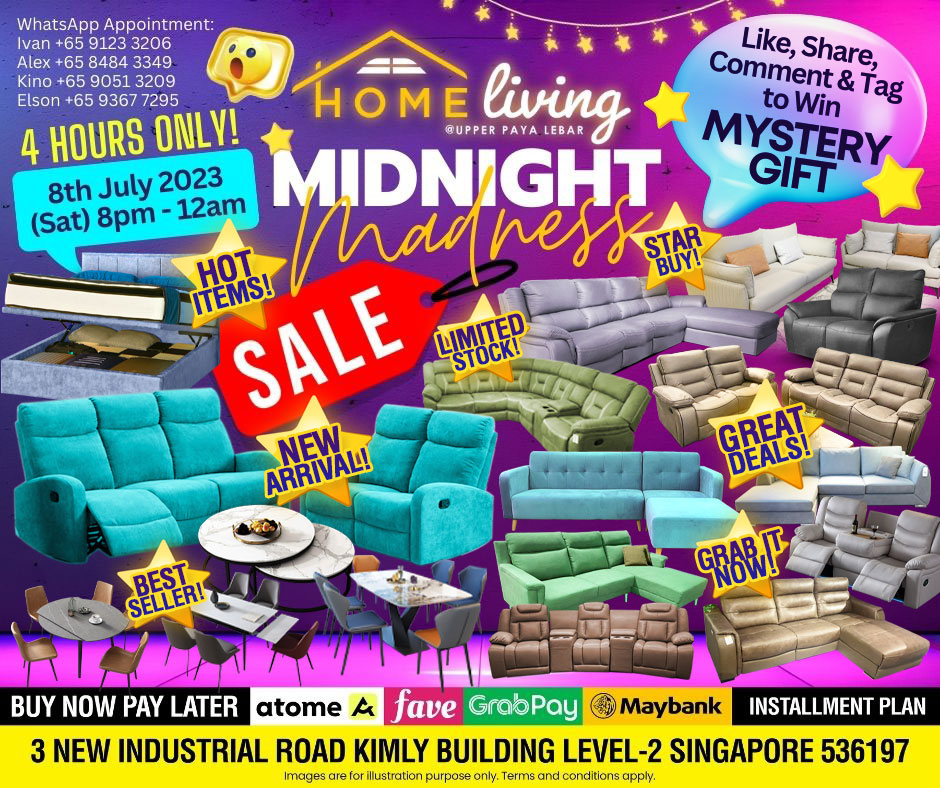 At Home Living Midnight Madness Sale, you can explore a vast selection of furniture, catering to every taste and requirement. Whether you're searching for a new sofa set, dining table, bed frame, or storage solutions, this Midnight Sale is a treasure trove for furniture enthusiasts. From modern and minimalist designs to timeless classics, the store offers furniture pieces to match diverse interior styles, making it easier for you to find the perfect fit for your home.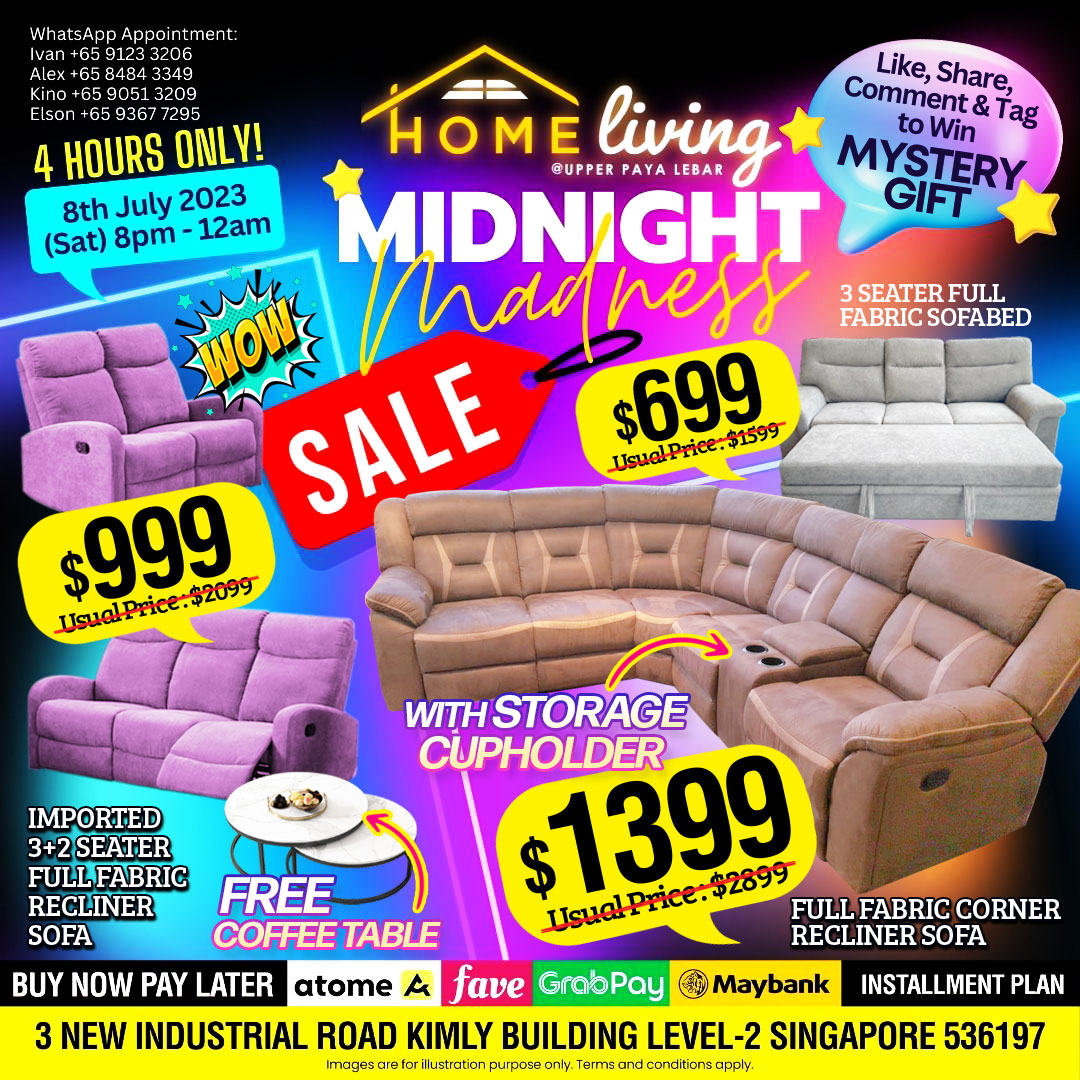 Home Living understands that investing in furniture can sometimes be a significant expense. To make it more affordable and accessible, the store provides a 0% interest 3-month to 12-month instalment plan. This means you can take advantage of flexible payment options and spread out your expenses over a convenient timeline. The instalment plan allows you to prioritize your comfort and style without compromising on your budget.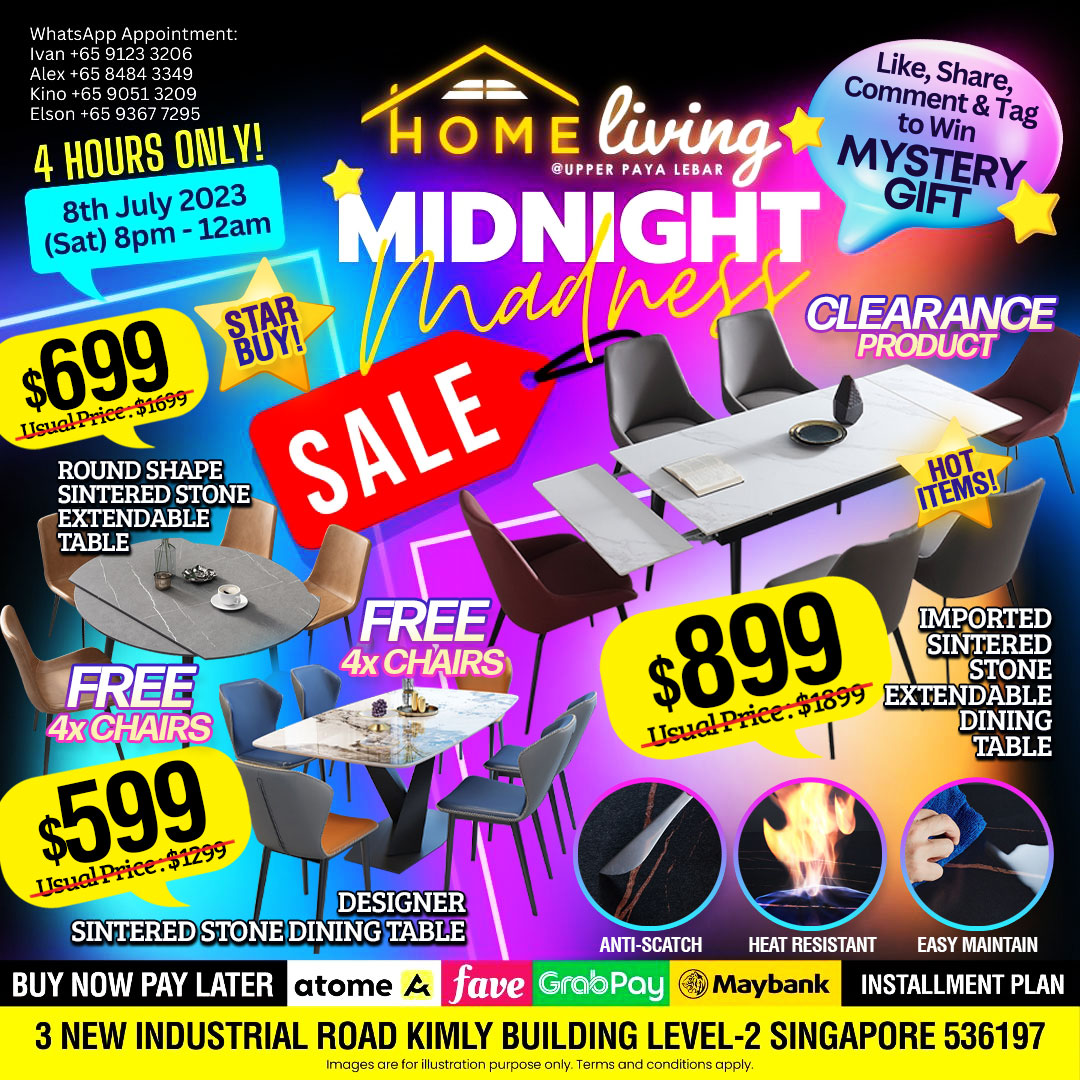 The Home Living Midnight Madness Sale on the 8th of July 2023 promises an unforgettable shopping experience for furniture enthusiasts. With their vast range of furniture offerings, unbeatable discounts, and the allure of mystery gifts, this sale is not to be missed. Discover your perfect furniture pieces while staying within your budget, and let Home Living transform your home into a stylish and comfortable sanctuary. Remember to call and book your appointment today to make the most of this exclusive opportunity!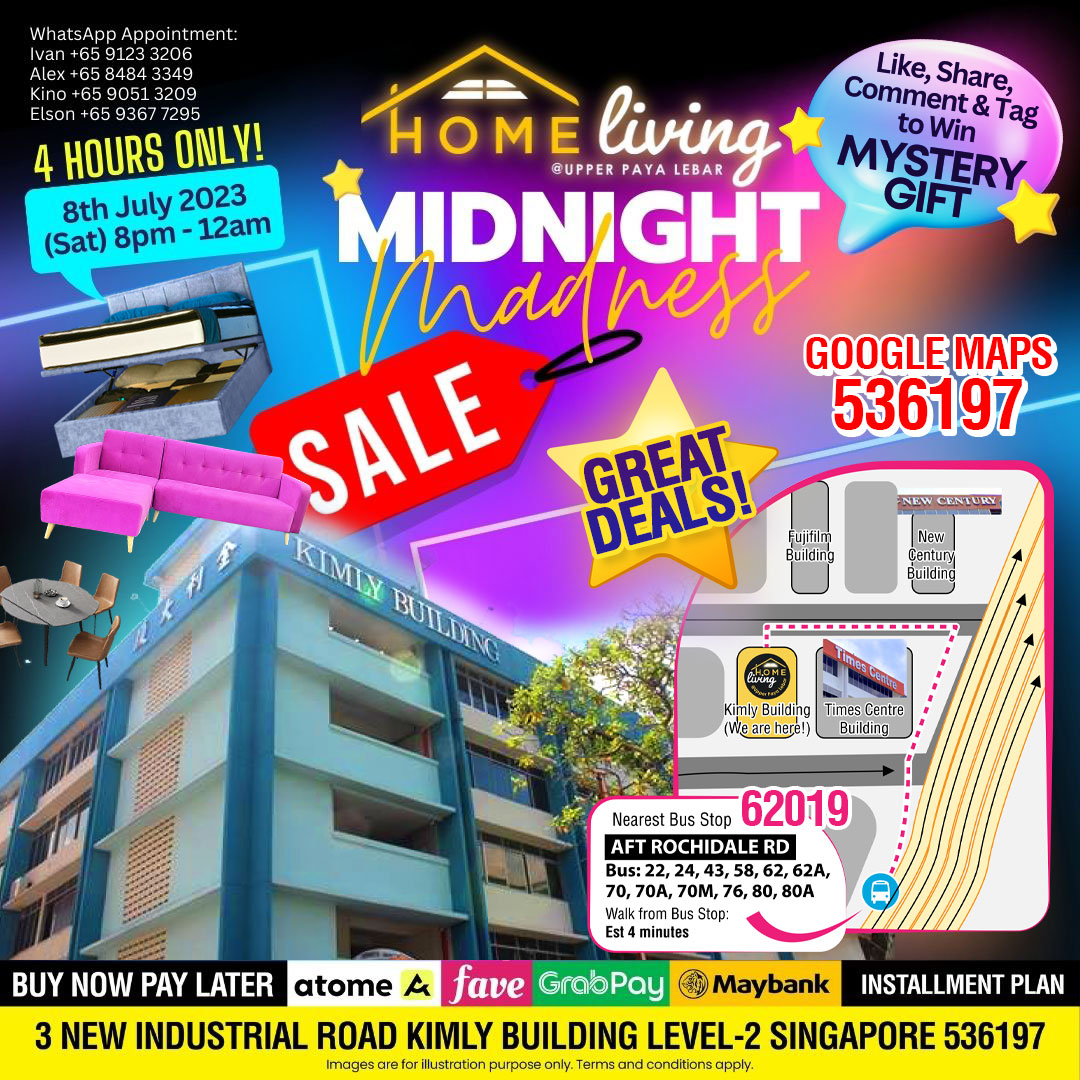 ---
Date: 8 July 2023 (Saturday)
Time: 8pm to 12am
Location: 3 New Industrial Rd, Kimly Building Level-2 Singapore 536197
MAP: https://goo.gl/maps/uWcDWu3HLbX3zPMMA
PM for Facebook Appointment: https://www.facebook.com/homelivingupperpayalebar/
WhatsApp Appointment:
Ivan +65 9123 3206
Alex +65 8484 3349
Kino +65 9051 3209
Elson +65 9367 7295