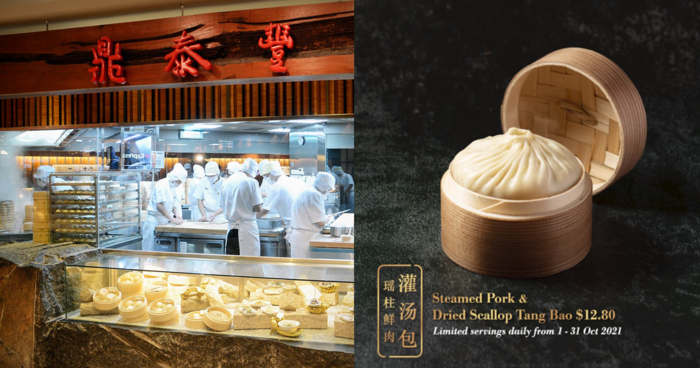 70% larger than regular XLB
If you are someone who is crazy over Xiao Long Baos, check this out!
Din Tai Fung Singapore has just unveiled a new dish to celebrate their 18th anniversary – Steamed Pork & Dried Scallop Tang Bao.
The tangbao, which sells for $12.80 a piece, is a larger version of the XLB dumplings and is said to be almost 70% larger and contains more soup and fillings in each serving!
It is available for dine-in only at all Din Tai Fung restaurants (except Republic Plaza), from 1st to 31st October 2021, with limited servings daily.
*  Update: Din Tai Fung has informed that they will be providing a straw when you ordered the Tang Bao!
View this post on Instagram
Going to Din Tai Fung Now.