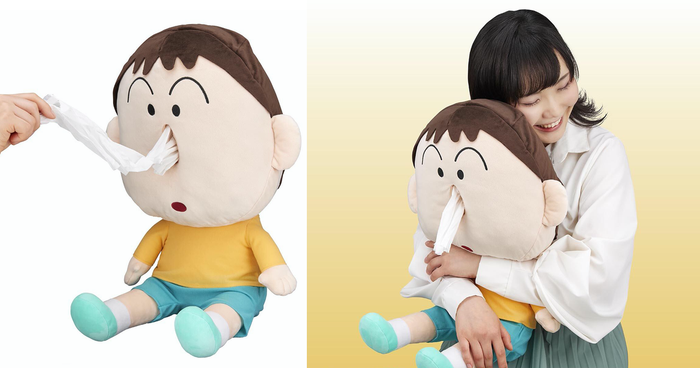 "Bo Chan" from anime "Crayon Shinchan" is now presented as a box tissue cover plush. It is approx. H46cm in sitting pose.
Bo Chan is one of the best friends of main character Shinnosuke Nohara. He has a runny nose no matter the time and place. This product uses it as the image to reproduce the trail of mucus with tissue paper. When pulling tissues or tissues are popping up, it looks like Bo Chan blowing his nose or his runny nose.
The sitting Bo Chan fits to be a cute decoration or putting on thighs. Let's hug this lovable Plush. Enjoy the product in 2 ways as a tissue cover and as a plush.
You can pre-order it for S$55 from the PREMIUM Bandai online store here.