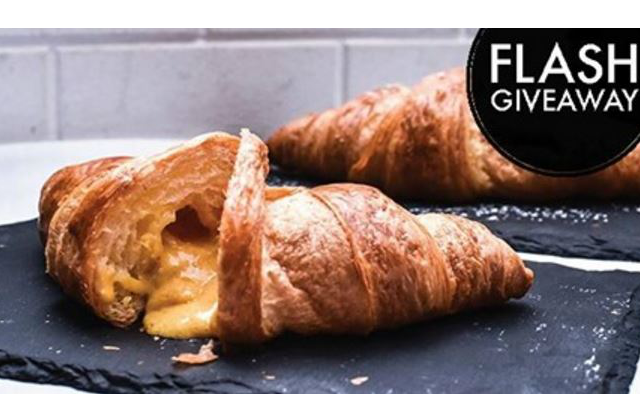 Join the latest food craze in Singapore.
Salted egg yolk croissants has been the talk of the town in Singapore early this year. If you are are fan of salted egg dishes, you don't want to miss out the flash giveaway by Chope.
Chope is a online reservation site that let you instantly reserve at  Singapore's top restaurants, on both web and mobile.
From now till 31 Mar 2016, be the first 100 to make a reservation at selected restaurants and you can enjoy a free complimentary salted egg dishes from these restaurants!
1. BRIDGE Restaurant Bar – Free Salted Egg Lava Croissant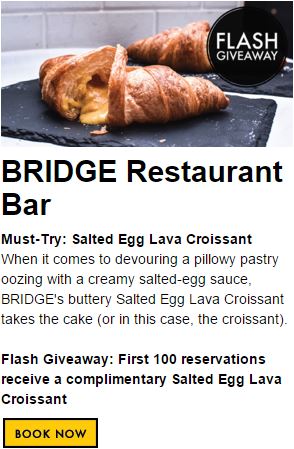 2. Bao Makers – Free Salted Egg Shrimp Bao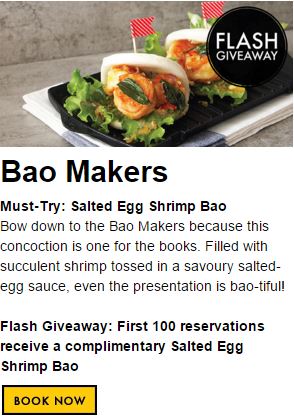 3. The Quarters – Free Fries with Salted Egg Aioli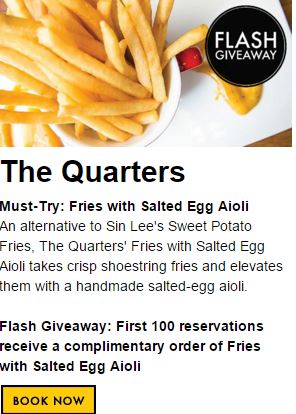 4. Chillax Cafe – Free Salted Egg Mushroom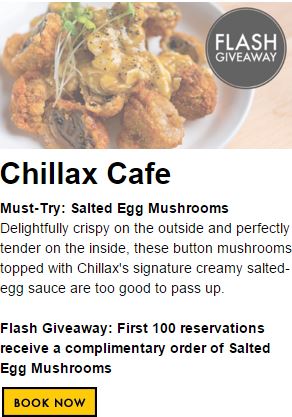 5. Sin Lee Foods – Free Salted Egg Sweet Potato Fries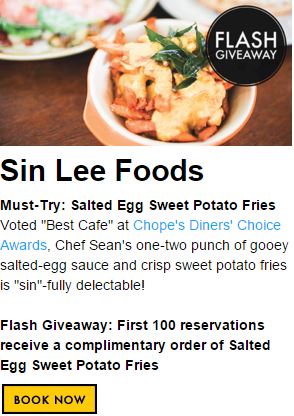 Check out the Salted Egg Guide from Chope for a huge list of restaurants serving salted egg yolk dishes!