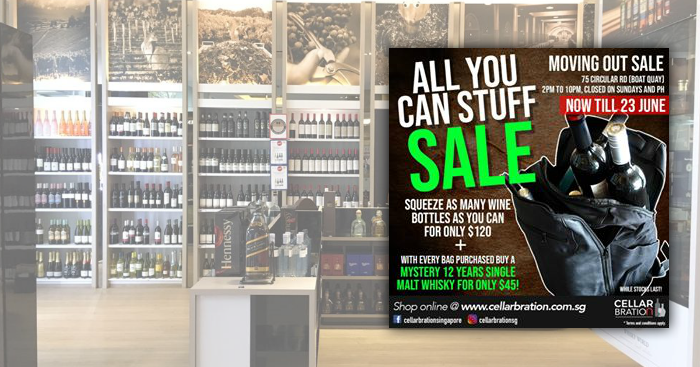 You can't get a better bargain than this
Cellarbration, one of Singapore's largest wine retailer, has announced that they will be moving out of their store in Circular Road, Boat Quay.
From now till 23 June 2018, they are running a moving out "All-You-Can-Stuff" sale where customers can bring home as many wine bottles as they can stuff! For just $120, customer will be provided with a regular sized backpack and they can fill it as many as they want.
Wine include brands from Australia, New Zealand, Spain, Italy, etc.
They are opened from 2pm to 10pm at 75 Circular Road.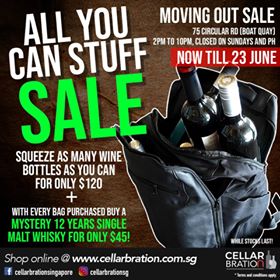 Share this news with your friends and loved ones!