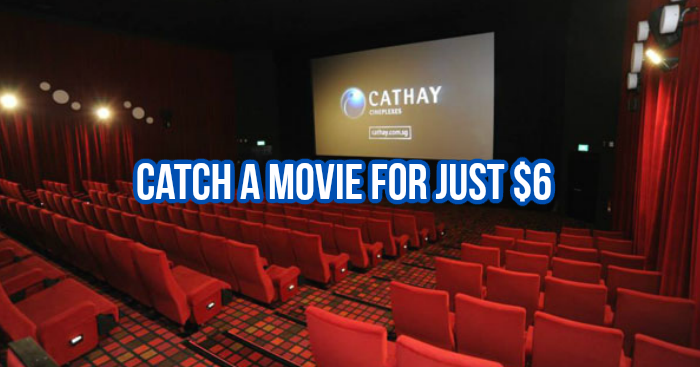 You can now catch a movie at Cathay Cineplexes for $6
It is now more affordable to watch a movie in Singapore – well, at least for the month of September. Just a day after Golden Village announces 2-for-$12 tickets, Cathay Cineplexes has hop onto the bandwagon and started to offer 3-for-$18 ticket promotion.
Cathay Cineplexes's  3-for-$18 promotion is valid for screenings every Monday – Friday from 12pm – 5pm. (whereas for GV, promotion is valid for screenings every Mon – Wed before 6pm)
You can use the 3 tickets at once or on 3 separate ocassions.
Simply purchase the vouchers on Fave to redeem the offer. Click here to be redirected to the page.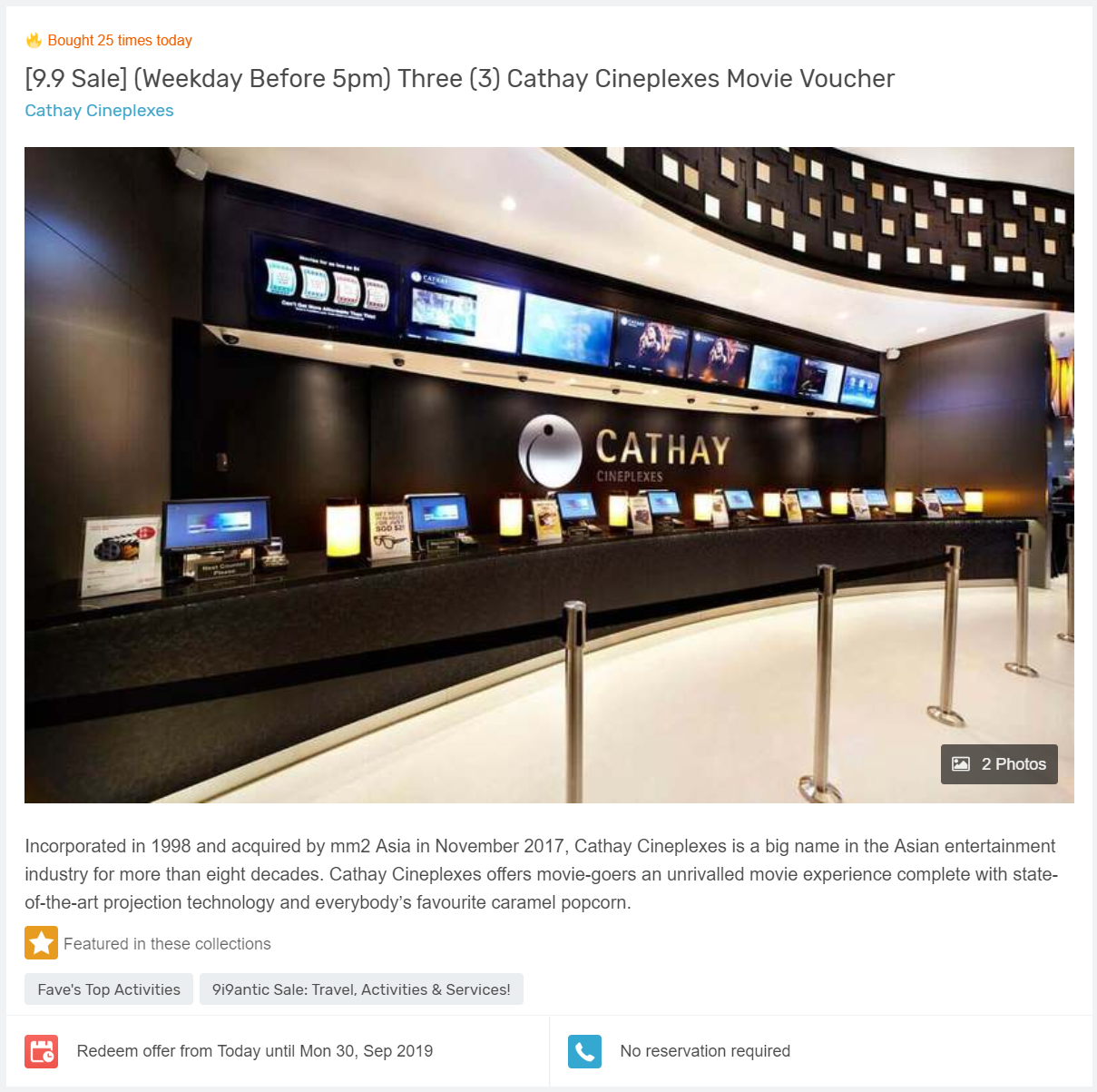 Share this promotion with your friends and loved ones!
Read Also: 
Catch a movie for just $6 as Golden Village celebrates with 2-for-$12 movie tickets promotion for the month of Sep 2019